The Independent's journalism is supported by our readers. When you purchase through links on our site, we may earn commission.
Can you spot the 'one and only' unique snowflake in this puzzle?
Turning the 'notion that every snowflake is different on its head'
Thursday 28 December 2017 13:02
comments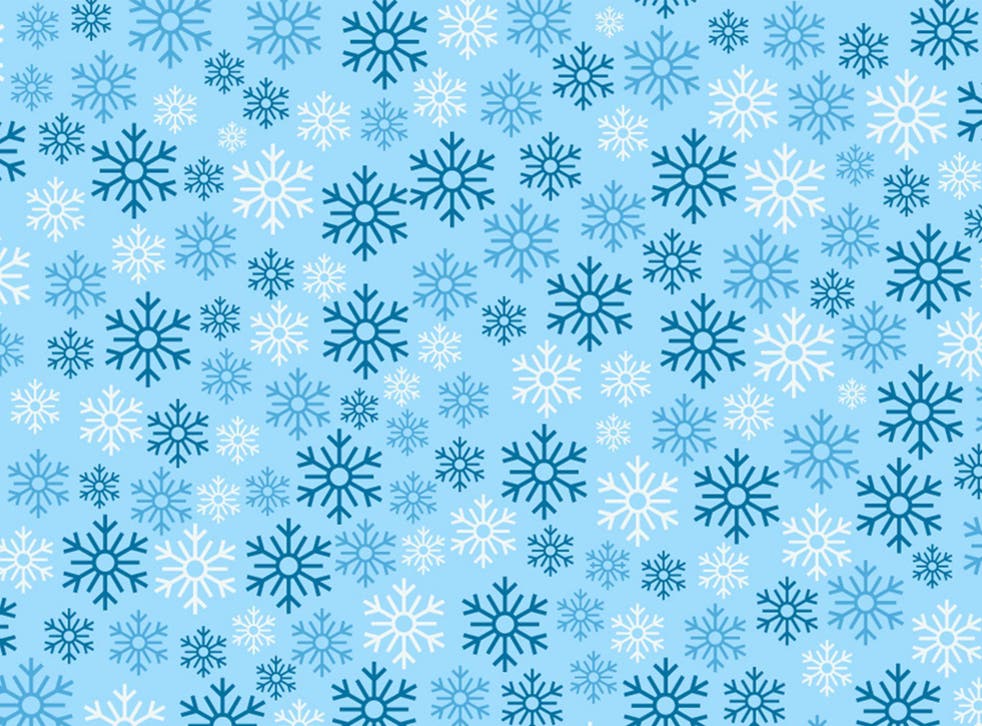 This bewildering blizzard puzzle is no easy one to solve. Somewhere in this wintry whiteout is a special snowflake, which is different to all the others.
Can you spot it - or will you be left out in the cold?
"We've turned the notion that every snowflake is unique on its head," said Greg Tatton-Brown from online casino Casumo.com, which dreamed up the puzzle.
He added that it was "one of our trickiest challenges yet."
He said: "Despite its propensity to cause mayhem on the roads, fresh-laid snow is still a wonderful winter treat.
"Hopefully you won't be sick of the sight of the white stuff before spotting our one and only special snowflake."
SWNS
Join our new commenting forum
Join thought-provoking conversations, follow other Independent readers and see their replies