Quiz of the year 2018: Round five
Take Chris Maume's quiz and find the link
Tuesday 18 December 2018 18:47 Comments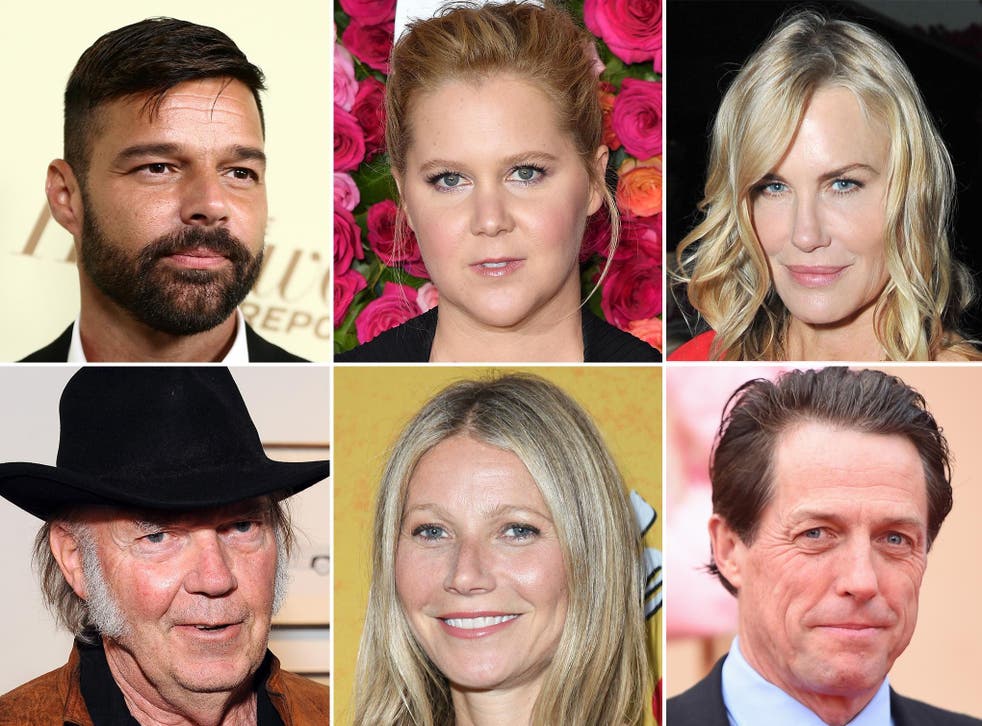 1. Who are the above and how were they linked in 2018? And which two were particularly linked?
And what links:
2. Fire and Fury, Fear, Unhinged, A Higher Loyalty, Full Disclosure?
3. Geoff, Roger, Eddie, Mark, David, Tommy, Liam, Duncan?
4. Frances Arnold, George Smith, Greg Winter; William Nordhaus, Paul Romer; not awarded; Denis Mukwege, Nadia Murad; Arthur Ashkin, Gerard Mourou, Donna Strickland; James P Allison, Tasuku Honjo: what was the link in October this year?
5. Brad, clout, dowel, lost head, spring?
6. Imperial Wax Solvent, Your Future Our Clutter, Ersatz GB, Re-Mit, Sub-Lingual Tablet, New Facts Emerge?
7. Once Upon a Time in the West, Steelhouse Blues, Klute, Jackie Brown?
8. Oliver, Harry, Jack; Olivia, Amelia, Isla?
9. Eleanor Oliphont is Completely Fine, Gail Honeyman; Lose Weight for Good, Tom Kerridge; This is Going to Hurt, Adam Kay; Becoming, Michelle Obama; The Ice Monster, David Walliams; Sapiens: A Brief History of Humankind, Yuval Noah Harari?
10. Rungrado 1st of May Stadium (Pyongyang); Michigan Stadium (Ann Arbor); Beaver Stadium (State College, Pennsylvania); Ohio Stadium (Columbus); Kyle Field (College Station, Texas); Neyland Stadium (Knoxville, Tennessee)?
Tap here for answers
1. Gwyneth Paltrow, Ricky Martin, Hugh Grant, Amy Schumer, Neil Young and Daryl Hannah, who all got married this year. Young and Hannah married each other.
2. They are all books about or featuring Donald Trump published this year, by Michael Wolff, Bob Woodward, Omarosa Manigault Newman, James Comey and Stormy Daniels respectively.
3. Geoff Bent, Roger Byrne, Eddie Colman, Mark Jones, David Pegg, Tommy Taylor, Liam Whelan and Duncan Edwards, the eight Manchester United footballers who died in the Munich air disaster.
4. They are this year's Nobel prize winners, in chemistry, economics, literature, peace, physics and physiology or medicine; the literature prize was not awarded following an investigation into alleged sexual misconduct by the husband of one of the academy board members.
5. They are all varieties of nail.
6. They're the last six albums by the Fall, whose singer and all-round genius, Mark E Smith, died this year.
7. They're all films made by Fondas ­– Henry, Peter, Jane and Bridget respectively.
8. In July, according to the pregnancy, childbirth and infancy website bounty.com, they were the top three boys' and girls' names so far for 2018.
9. In descending order, they are the six bestselling books of the year on the Amazon website.
10. They're the six biggest stadiums in the world, with capacities, of 114,000; 107,601; 106,572; 104,944; 102,733 and 102,455 respectively. The biggest football stadium is the Nou Camp (99,354), which is 11th on the list.
Hide the answers
Register for free to continue reading
Registration is a free and easy way to support our truly independent journalism
By registering, you will also enjoy limited access to Premium articles, exclusive newsletters, commenting, and virtual events with our leading journalists
Already have an account? sign in
Join our new commenting forum
Join thought-provoking conversations, follow other Independent readers and see their replies