Tony Parsons: Does his writing still have emotional resonance?
Now a sports-car-driving, leather-jacket-clad, 54-year-old multimillionaire, Tony Parsons is back with his latest Lad Lit weepie, this time set in Shanghai. Can he still work the magic?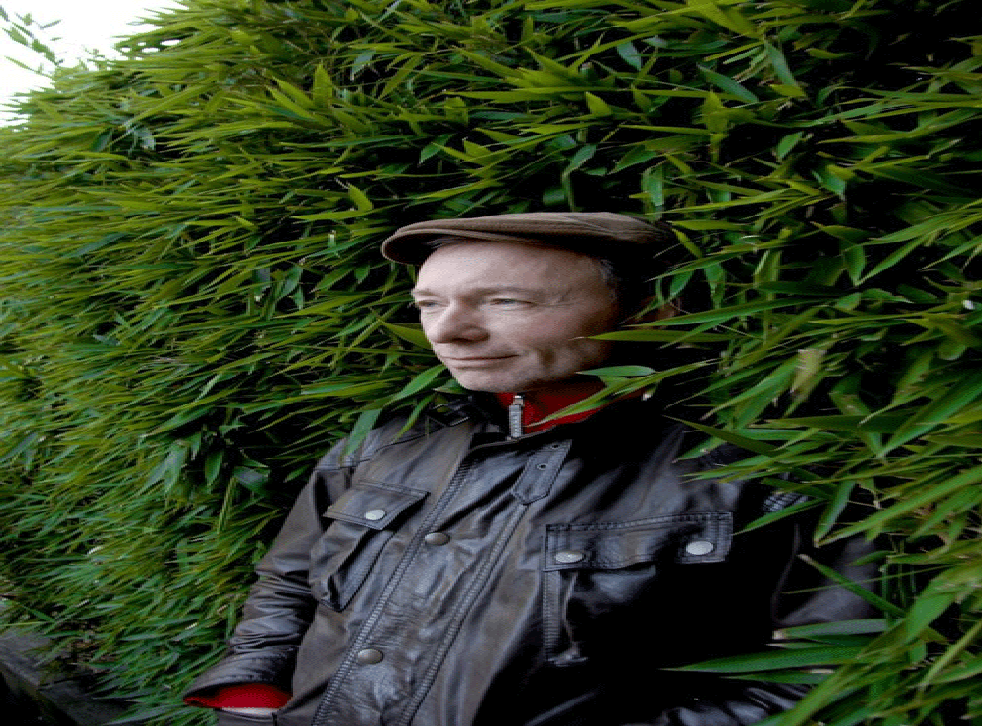 If ever a man wears his heart on his sleeve it's Tony Parsons. As if to emphasise the point, today that sleeve is bright red Prada. From gunslinger to tear-jerker, Tony Parsons has had an extraordinary career path, not to mention life. Though he's full of contradictions, the strength of his convictions – measured by the way he looks at you with his steely eyes, daring you to suggest otherwise – seems to smooth over any cracks and discrepancies.
He is Everyman. A fan of both Philip Roth and boxing, clad in designer goodies – the term smart-casual could have been invented just for him. Yet he's also the people's pundit, a right-wing libertarian, or a left-wing Thatcherite, depending on the issue and, one suspects, his mood. Check out his Daily Mirror column on a Monday – wrong paper you might think, but sharply put anyway. Then there is his monthly slot in GQ, where he advises readers on how to get over failure, how to love a wife not a mistress, how to triumph over tragedy.
All this and the heart-rending, multimillion-selling novels too. Obviously, with the spoils from his prides and prejudices, his art wrenched from the heart so to speak, plus his clear fondness for fine threads and consumer durables – spurred by an impoverished, working-class childhood – Tony Parsons is not going to drive a Mondeo. Nor live in a dump.
He, Yuriko, his wife of 16 years, and their five-year-old daughter Jasmine reside in a grand design, in a very exclusive street in Hampstead – a million miles from the rented flat above a greengrocers in Harold Hill, Essex, where he was born. The drive supports a brand new BMW X3 and a two-tone Mini Cooper, while the back wall of the house is all glass. Shoes are left at the door and nothing looks out of place, and that's even before the cleaner turns up. Poor Jasmine. However, if ever there was a committed family man, a new dad for the new millennium, it's Tony Parsons. "I walk Jasmine to school every day," he says. Saturdays are family days. Unfortunately, Sundays are when he writes his Mirror column, and the research for his new novel, My Favourite Wife, took him away on endless trips to Shanghai.
Of late, family time has actually been pretty limited and this is before an international book tour begins. Yuriko, 15 years his junior, used to be a translator. Now, fortunately, as Parsons puts it, "What she does is, like, the home and the kid." Though Parsons is given a clear run to bring in the bacon, you do feel he'd give it all up if Yuriko, who was born in Japan, wanted a lifestyle change. "I love living in London," he says, "but if she said what we really need is to move, I'd do it. I'd go. We could make that work."
Indeed, he even implied that Japan, that Tokyo would be a great place to retire to. But for the moment retirement is centuries away. Parsons is 54 going on 24. He's so fit-looking and such a tightly sprung ball of energy, that keeping up with him while he walks down the pavement is a job. Listening to him talk, in his trademark barrow-boy brogue, internationalised over the years by business-class travel and high-flying friends, and of course that three-year stint on The Late Review, is yet another near-exhausting matter.
But it's worth sticking around for, just as it's worth reading his novels, especially the latest, because it's almost impossible to believe that someone can be quite so emotionally open about love, sex and death, heavily bracketed by fidelity and infidelity. Parsons should be minister of state for family. Despite his rock'*'roll past, those years as an NME gunslinger, coupled up with screechy Julie Burchill, and the subsequent decade as a struggling single dad (looking after their son Bobby) and serious lad about town, what makes Parsons' heart tick louder than ever, and what has made his novels so successful, is his all-consuming belief in the power of family and familial love, and especially loyalty to one's children.
His epiphany, if you like, came when his beloved mum learnt she had cancer, and he almost immediately started writing what would become Man and Boy. "It made me start thinking about my dad, who had died a number of years earlier. I just felt really poised in mid-life. My son was getting older. And my mum was in this situation she wasn't going to recover from. I really felt like somebody's son, somebody's father."
He says he found the writing therapeutic. "It kept me sane." Certainly the emotional depth, if not the out-and-out sentimentality, struck a massive chord. He was shocked by the success of Man and Boy, but also galvanised to write another four novels charting similar territory of the heart. Invariably the men go off the rails only to realise their mistakes and then seek some form of redemption and reconciliation, if for nothing else, then for the sake of the kids.
My Favourite Wife, Parsons' sixth novel – not counting Kids, the novel he wrote when he was 17, and now refuses to let anyone see – finds corporate lawyer Bill Holden home alone in his swanky Shanghai apartment. Becca, his wife, and Holly, their young daughter, have returned to England after discovering that the Chinese economic miracle is not quite what they had been expecting. "And he gets tempted," says Parsons. "Put in that situation, there's an inevitability about what happens next." Bill hooks up with Jin Jin Li, a beautiful kept woman from the apartment opposite.
The twist, or "hunch" – for Parsons every book starts with a "hunch" – is a man falling for another man's mistress. But soon the story begins to deviate from the normal Parsons template. Modern-day Shanghai, apparently, is awash with mistresses holed up in new glass towers. For the mistresses this is a highly, if not the only, practical solution to making ends meet in such a rapidly changing country. For the men, often Taiwanese, or the new super-rich Chinese, it's an arrangement of convenience. For enlightened, caring, conscientious, but all too male Bill, it becomes a massive mess.
"It seemed to me like very much part of the new China," says Parsons. "It's a combination of sex meeting economics." Put it another way, it's Parsons mixing people with a place, or sticking difficult relationships bang in a difficult world, in a way he hasn't quite achieved before. There is no doubting his research, or his acute sense of intrigue and injustice at the brutal pace of development. "I'd come back from a trip to Shanghai and talk to my editor and say it's incredible what's happening to the children of the migrant workers. They're not getting any schooling 'cause the local authority is spending their education budget on entertaining bigwigs. She kept saying, let's not lose sight that it's about relationships – that it's about a man and a woman, and another woman."
It's not possible to imagine Tony Parsons – who couldn't wait to leave school at 16 to "experience life" – not putting his all into everything he touches. However, he still says that he worked "really, really hard" on My Favourite Wife. "It's taken twice as long as Man and Boy, and I've worked at least twice as hard on it." It shows, in that it's a much bigger, more ambitious book, about, as Parsons prompts, "what's going on in the planet right now."
But whether it will capture the public's imagination in the way that Man and Boy did, is a slightly different matter. Of course it deserves to, but Parsons, ever the critic, ever the journalist, ever the pundit, ever the Everyman, reveals everything when he says, "Man and Boy had a loveable quality. I don't think My Favourite Wife has that loveable quality. It's got different qualities and I think it's a better book." But better, as he should know only too well, doesn't always translate into increased sales. What's more, all that travelling, all that time away from his loved ones got to him. He's a very proud man, but he's a man nonetheless, who by his own admission wasn't always a brilliant dad to Bobby, and hasn't always been a great husband or boyfriend. Nevertheless, he's not too proud to admit that it doesn't always pay to be cool or clever, or ironic, and that just being straight emotionally is where he's most comfortable.
No wonder, then, that the novel he's just begun is set closer to home, in every way. "I wanted to write a book that I didn't need to go out in the world and research. I had a hunch, an idea, and I'm following it through. It's called The Shape of a Heart." He says this with a seriousness that's scary. But not as scary as his driving. He takes me back to Hampstead Tube in the BMW, and it should have taken a little longer. Either he's a crap driver, or he's still not completely comfortable with the power at his disposal.
The extract
My Favourite Wife, By Tony ParsonsHarper (Collins £17.99)
'...Bill stared at her helplessly, feeling useless. He wanted so many things from this world... but more than anything he wanted his wife and daughter to be happy, safe and proud of him. And he had let them down because he went for a drink with clients and got into a fight over a girl he didn't know. When it was his family who needed him, when it was his family he should have been with all along'
Join our new commenting forum
Join thought-provoking conversations, follow other Independent readers and see their replies