UK weather forecast: Britain set to freeze as temperatures plummet to -10C
Danger to life warnings in place for unseasonal freeze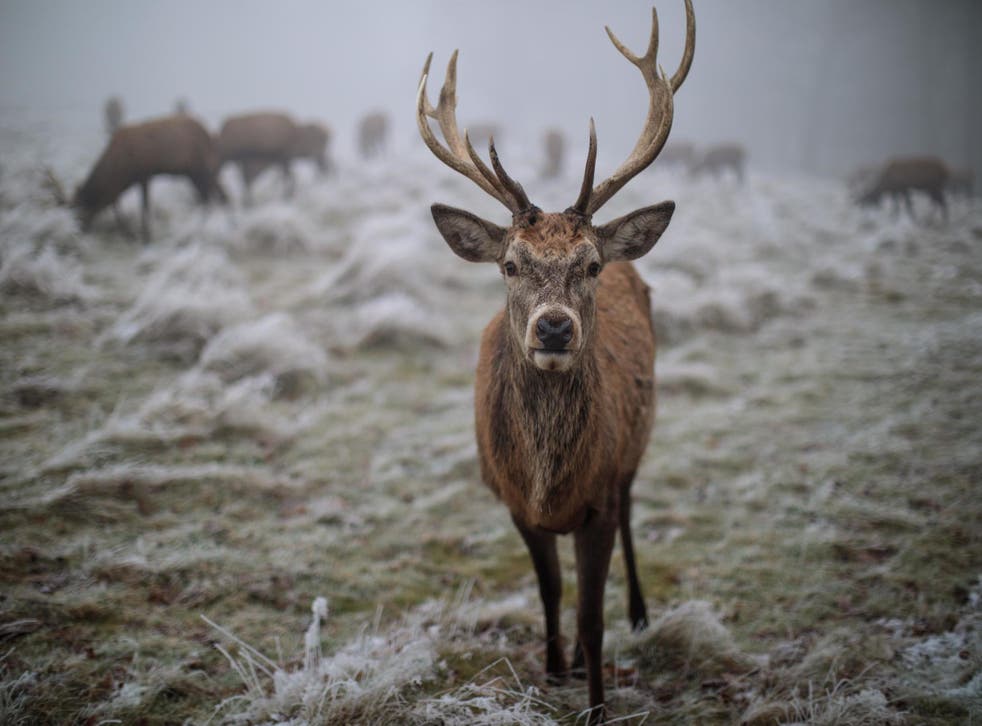 Britain is set for a big freeze tonight and over the weekend with the Met Office issuing ice warnings and some areas expected to drop to -10C.
A danger-to-life ice warning is in place between 12:15am and 10am on Friday, with temperatures dropping below what is normally expected this time of year – only struggling to a peak of around 4C during the day.
On average, November usually has an average daytime temperature of 10C, with lows of 4C.
Alex Burkill, from the Met Office, told The Independent: "A band of rain is expected to move southwards across Wales, the Midlands and East Anglia on Thursday evening.
"Afterwards we can expect clear skies tonight, and temperatures can be as low as -5C or -6C.
Weather photographer of the year, 2019

Show all 24
"This is why we have ice warnings across Wales, east and central England.
"Tomorrow it is going to be a beautiful autumn day with clear, sunny skies, but it is going to be very cold."
This weekend is set to be a lot less wet than last weekend, although the Met Office warns there could still be showers in certain parts of the country.
Mr Burkill added: "There will be a few showers here and there around the northeast coast on Saturday, but for the rest it will be clear skies.
"Again it will be very cold and we can expect the temperature to drop to around -9C and -10C in Scotland, especially around the Sheltered Glens and highlands.
"This weekend there is going to be a lot of dry weather but in the southwest it will be a wet and windy Saturday."
The cold snap comes after a month of torrential downpours with widespread flooding.
But today is said to be a "transition day" to drier weather.
Met Office forecaster Craig Snell said: "We have certainly had a wet autumn but thankfully as we go into Friday and the weekend, for many parts of the UK it should be largely dry.
"Thursday is looking for some of us a wet day but not as wet as we have seen on Wednesday.
"It will be a transition day between the wet and mild weather we have had this week, to something a bit colder and drier.
"The transition will start across Scotland during Thursday and transfer overnight into Friday.
"There will be rain around and it will be heavy at times.
"The heaviest rain will be across Northern Ireland and northwest England and sink its way slowly south through the day.
"By the evening rush hour, it will be fairly wet across parts of Wales, the south midlands and southeast England.
"Once that rain gets out of the way, into Friday, we will have largely dry weather and temperatures will take a tumble."
Join our new commenting forum
Join thought-provoking conversations, follow other Independent readers and see their replies