Lewis Hamilton's Mercedes vow to come back stronger after season-opening defeat to Sebastian Vettel's Ferrari
Four-time champion Vettel outlasted Hamilton in the season-opener in Melbourne, which marked the first time a team other than Mercedes has won the first grand prix of the season since 2013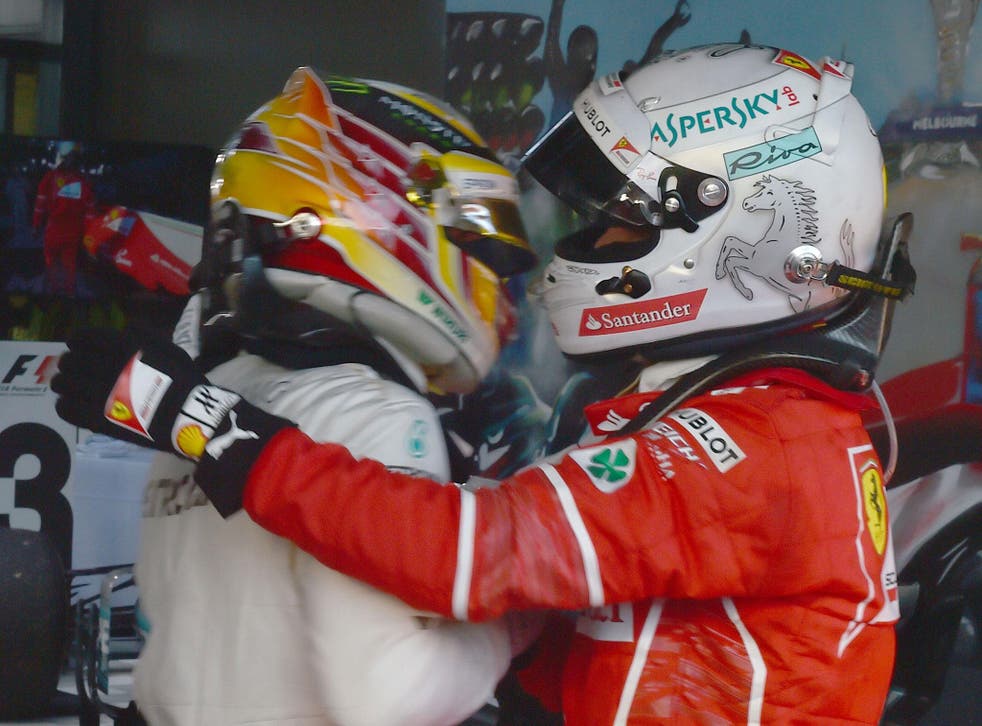 After three years with the same Silver Arrow out in front you could argue having a different car atop the podium is just what Formula One needs.
But after watching Ferrari's Sebastian Vettel take home the win in the first grand prix of the new season Mercedes insist they have no intention of giving up their long-held supremacy without a fight.
Four-time champion Vettel outlasted Lewis Hamilton in the season-opener in Melbourne, which marked the first time a team other than Mercedes has won the first race of the season since 2013.
The 2017 Formula 1 grid

Show all 20
But Hamilton's Mercedes team believe they have what it takes to come back stronger from this setback to start the year.
"It is personality building," admitted team boss Toto Wolff. "You lose some and you win some.
"We have been very fortunate in the last three years that we have won most of them. Now it is about accepting that Ferrari beat us.
"I would much rather win than lose, but it is part of Formula One and we have had an exceptional run in the last three years.
"We always said this was an outlier and we cannot expect this to continue forever. We did not have a great testing and we did not have a great Sunday, but we will leave no stone unturned in order to win. We will come out stronger."
Hamilton was similarly magnanimous in defeat.
"A big congratulations to Ferrari and Sebastian," he said. "In the race, I struggled with the tyres. I had to stop very early and I got stuck behind one of the Red Bulls but that's just the way it goes."
Vettel leapfrogged his rival at the first pitstops and went on into the distance untroubled ending 10 seconds clear of the triple world champion.
"It's unbelievable," said Vettel after claiming the 43rd victory of his career. "It's what we needed. The guys have been working really hard and not getting much sleep. It's a really fun car to drive."
Register for free to continue reading
Registration is a free and easy way to support our truly independent journalism
By registering, you will also enjoy limited access to Premium articles, exclusive newsletters, commenting, and virtual events with our leading journalists
Already have an account? sign in
Register for free to continue reading
Registration is a free and easy way to support our truly independent journalism
By registering, you will also enjoy limited access to Premium articles, exclusive newsletters, commenting, and virtual events with our leading journalists
Already have an account? sign in
Join our new commenting forum
Join thought-provoking conversations, follow other Independent readers and see their replies