Sauber become latest team to be targeted by gunmen in attempted robbery at Brazilian Grand Prix
Incident comes a day after members of Lewis Hamilton's Mercedes team were robbed at gunpoint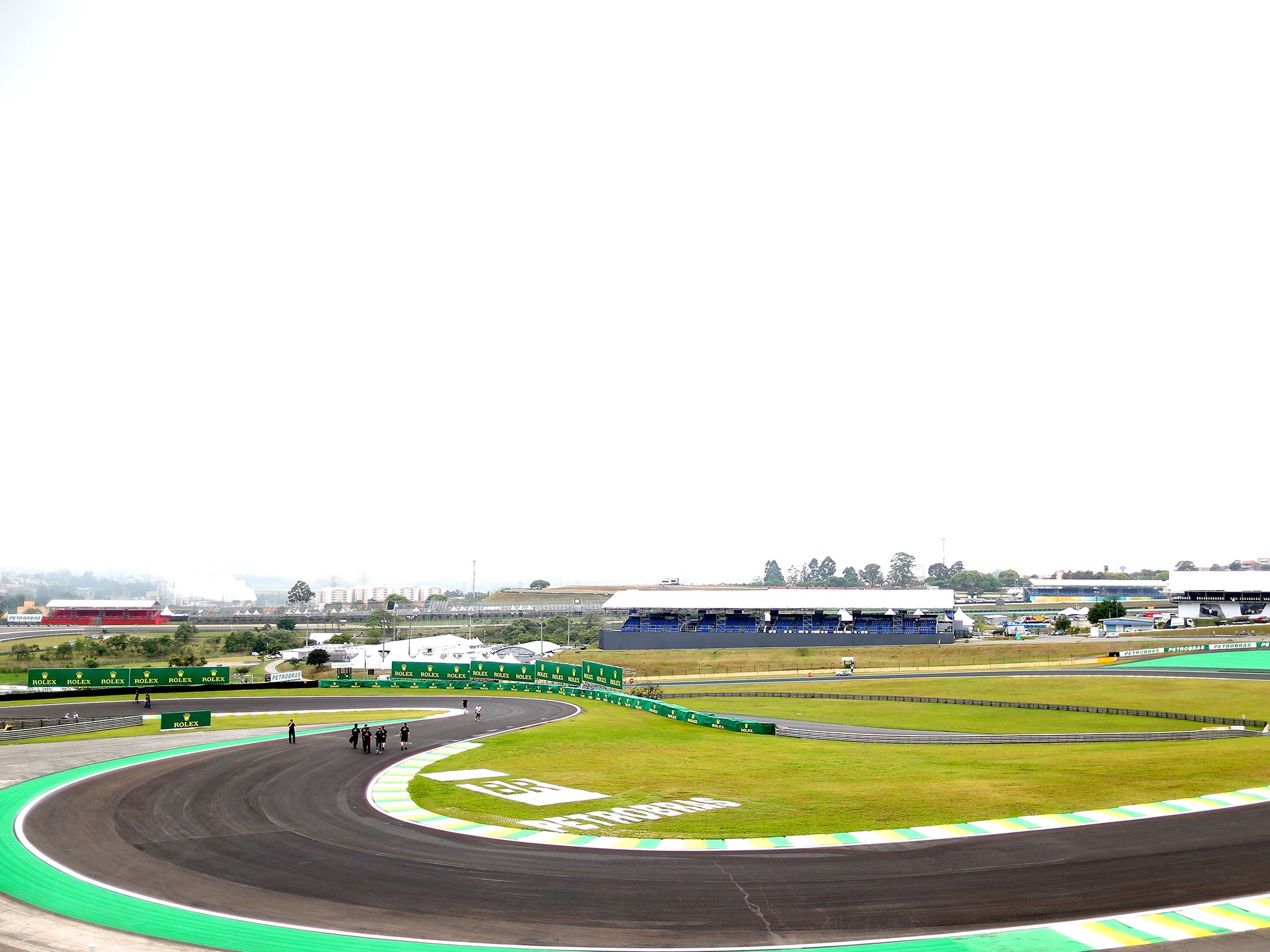 A second Formula One team has been targeted by armed robbers ahead of the Brazilian Grand Prix, raising further questions over the suitability of hosting a race in Sao Paulo.
Following Saturday's qualifying session at the Interlagos circuit, a van carrying a number of Sauber team personnel was intentionally stopped by another car in a deliberate collision, with men armed with guns then approaching the van.
Sauber's senior strategy engineer, Ruth Bascome, posted a picture of the damaged van on Twitter, along with the message: "Be careful leaving circuit even with added security. Just got hit by one car trying to make us stop with another ahead. Even left at an odd time (late) and they either followed or were alerted of a van headed that way past the end of the police presence near track."
She added that everyone on-board escaped unharmed, and that the no-stop policy issued by the FIA on Saturday helped in their getaway, but it will raise serious concerns about F1 returning to Brazil until the safety of those at the track can be guaranteed.
On Friday, members of Lewis Hamilton's Mercedes team were robbed at gun point, with one individual having a gun pointed at his head. Their phones, wallets and other valuables were stolen, along with their passports, and the recently crowned constructors' champions have had to have new documents flown out to Sao Paulo in order for them to return to the United Kingdom.
Hamilton called for F1's bosses to "do more" to ensure safety in Brazil, with robberies being a regular problem at the race track.
"I was horrified to hear what had happened," he said. "I'm very close with all the guys that got pulled aside and you can't imagine what they were feeling or going through at the time.
"After that, the most frustrating thing is I've been in Formula 1 for 10 years and every single year that has happened to somebody in the paddock. And it continues to happen.
"I'm sure that's an issue that the government here are fighting, but maybe on this weekend there are protocols that are put in place that help.
"It should be for the whole paddock. That's partly Formula 1's responsibility but generally people at the top need to take action to keep everyone safe. It's not good just the bosses having security and myself having security, everyone needs to be looked after."
The FIA were also targeted over the weekend when a man approached a car containing officials from the governing body and tapped a gun on the window, although the vehicle was armed with bulletproof glass and was able to speed away without incident.
An FIA statement released after qualifying on Saturday read: "The circuit has informed all of the event stakeholders that the Sao Paulo police force has taken additional measures after these regrettable incident.
"Heavy police reinforcements will be on duty for the remainder of the event."
Join our commenting forum
Join thought-provoking conversations, follow other Independent readers and see their replies