Sebastian Vettel admits he is 'a bit sad' at F1's decision to drop grid girls
Liberty Media decided to drop grid girls at the start of this season
Jack Austin
Monday 02 April 2018 12:26 Comments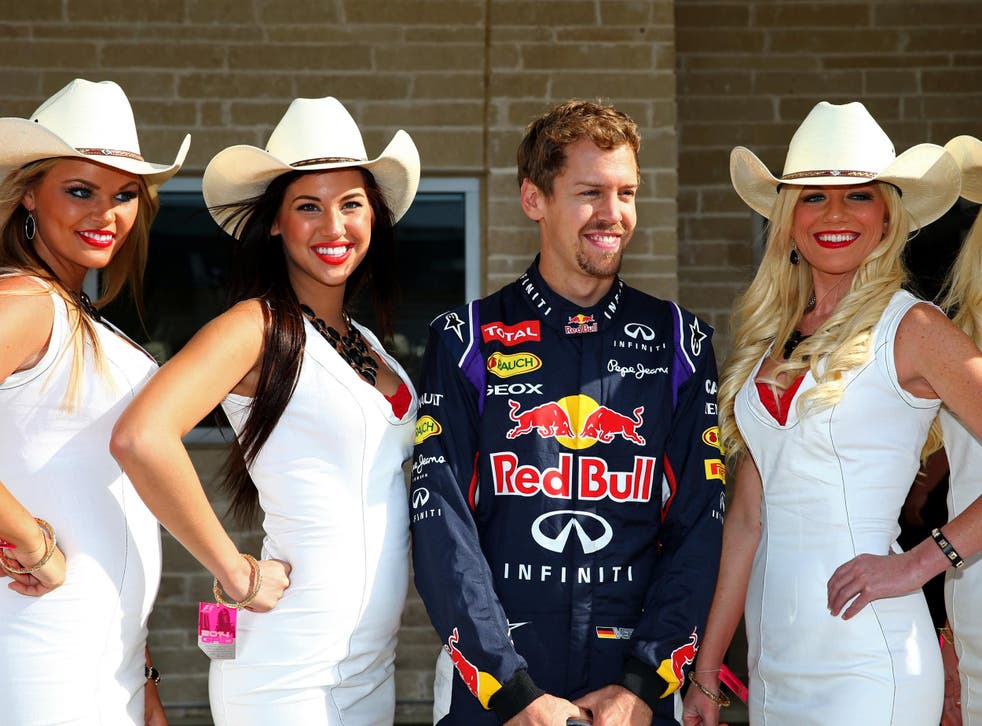 Sebastian Vettel has admitted he is "a bit sad" at Formula 1's decision to no longer use grid girls for the new season as part of a number of new changes brought in by new owners Liberty Media.
The move to drop the practice of having scantily clad women standing in front of the cars before grands prix came in January after F1 decided it "does not resonate with our brand values and clearly is at odds with modern day societal norms".
Liberty's other major change was delaying race start times by 10 minutes to allow some TV schedulers more time to build-up to the race, instead of starting the race on the hour as previously done.
F1 Australian Grand Prix in pictures

Show all 25
Vettel was critical in 2015 during the Monaco Grand Prix, when grid girls were replaced with male models, and admitted he is still unsure why they were dropped permanently this season. However, he did stress that it does not affect him too much either way.
"I think I'm a traditionalist and I like to hold on to certain things," Vettel said. "There's a lot of things I'm not a specialist in and I don't need to understand.
"I'm confused why the races start later, a bit sad that there are no more grid girls but other than that not many changes yet. From a driving point of view there's obviously not that much that has changed."
Register for free to continue reading
Registration is a free and easy way to support our truly independent journalism
By registering, you will also enjoy limited access to Premium articles, exclusive newsletters, commenting, and virtual events with our leading journalists
Already have an account? sign in
Register for free to continue reading
Registration is a free and easy way to support our truly independent journalism
By registering, you will also enjoy limited access to Premium articles, exclusive newsletters, commenting, and virtual events with our leading journalists
Already have an account? sign in
Join our new commenting forum
Join thought-provoking conversations, follow other Independent readers and see their replies