Fernando Alonso: Hamilton can win eighth title but Verstappen can break records
Mercedes have struggled for performance leaving Red Bull and Verstappen to dominate in recent seasons.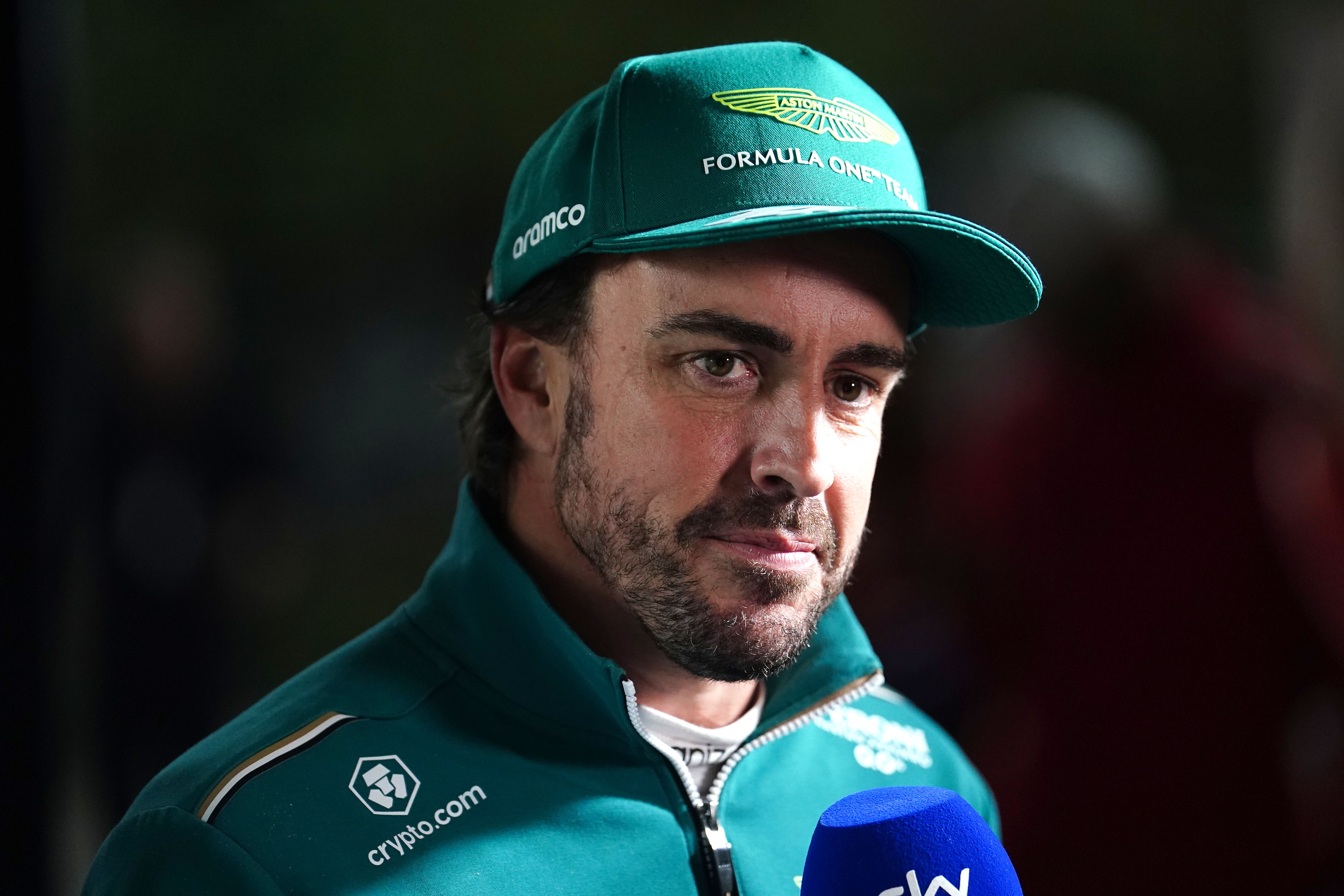 Fernando Alonso believes Lewis Hamilton can still win an eighth world championship – but has warned that Max Verstappen is ready to break the British driver's records.
Hamilton will head into Sunday's Spanish Grand Prix on a 30-race losing streak following Mercedes' failure to provide him with a winning machine.
He is already 75 points behind Max Verstappen in the standings, with the Dutchman on course to secure his third world title in as many years.
Hamilton, 38, said he was "counting down the days" until the arrival of Mercedes' upgrade, but following its debut at last weekend's Monaco Grand Prix, he admitted here in Spain that the new design has not provided him with the step forward he was hoping for.
He also revealed it will be a "long process" to dethrone Verstappen's dominant Red Bull team.
However, in an interview with the PA news agency, Alonso, who at 41 is the only driver older than Hamilton on the grid, said: "Lewis will be in contention for the eighth title.
"I don't know if that will be next year, or in the future, but he will have another chance of winning the championship, that is for sure.
"Mercedes are a very strong team, and Lewis is a very strong driver. He doesn't forget how to drive from one season to the next.
"The Mercedes car is not an easy one to drive and it is not a fast car, but you see every weekend that Lewis is always there – fourth, fifth, fourth, and he was second in Australia. He is driving on top of the car."
Hamilton's rival Verstappen took his maiden Formula One win on his Red Bull debut in Spain seven years ago.
On Sunday, a fifth victory of the year would put him on 40 victories for his career, leaving him just one shy of Ayrton Senna's tally, and with only Hamilton (103 wins), Michael Schumacher (91), Sebastian Vettel (53) and Alain Prost (51) ahead of him.
On Thursday, Verstappen, 25, said Red Bull has the speed to win the remaining 16 races and complete an unprecedented clean sweep and Alonso believes the Dutch driver could eclipse Hamilton's win record and the seven championships he shares with Schumacher.
"Until the regulations change in 2026, Red Bull will contend for the championships so there will be many chances for Max to win races," said Alonso.
"He is young, the calendar is longer than ever before, with 24 opportunities to win every year, so he can break the records along the way.
"But there are also no guarantees. When I won two championships [in 2005 and 2006], I thought I would win a few more and have a lot of wins, so Max cannot relax because things can change quickly."
For Alonso, his home race this weekend marks the 10th anniversary of his 32nd and last win in the sport.
However, the Spaniard is enjoying a career resurgence following his transfer from Alpine to Aston Martin, finishing on the podium at five of the first six races and earning a new fan base along the way. And he still hopes he could yet be a contender for this season's crown.
"Things can change rapidly so I will not give up on the title until it is mathematically impossible," said Alonso, speaking at 'IL PITSTOP' – an immersive Aston Martin garage experience from Peroni Nastro Azzurro 0.0%
"We have a low chance and we have to be realistic about that. Max is showing great performances and no weak points.
"But we need to challenge him closer to see if he makes any mistakes because at the moment life is too easy for Max.
"We have a new generation of younger fans who didn't see me stepping on the podium before. They probably thought you lose performance and ability with age and I was just a driver from the past.
"But eventually they see the car – as we repeat many times but sometimes you need to prove it once again – is the most important thing in Formula One, and they suddenly see you are a good driver.
"My popularity is on a high, and for Aston Martin and the sport in general, too, so we have to ride this wave."
:: IL PITSTOP is designed to reimagine the perfect pitstop, where fans can soak up the atmosphere and excitement of a race while also taking the chance to pause and enjoy a Peroni Nastro Azzurro 0.0%. The custom-designed build features the AMR23 replica car, a bespoke viewing gallery, team radio, and an elevated and unique sampling experience of Peroni Nastro Azzurro 0.0%.