McLaren chief Mansour Ojjeh resigns as part of company restructure
Exclusive: According to company documents, Mansour Ojjeh resigned on 26 July from the board of the team as well as its marketing division and McLaren Applied Technologies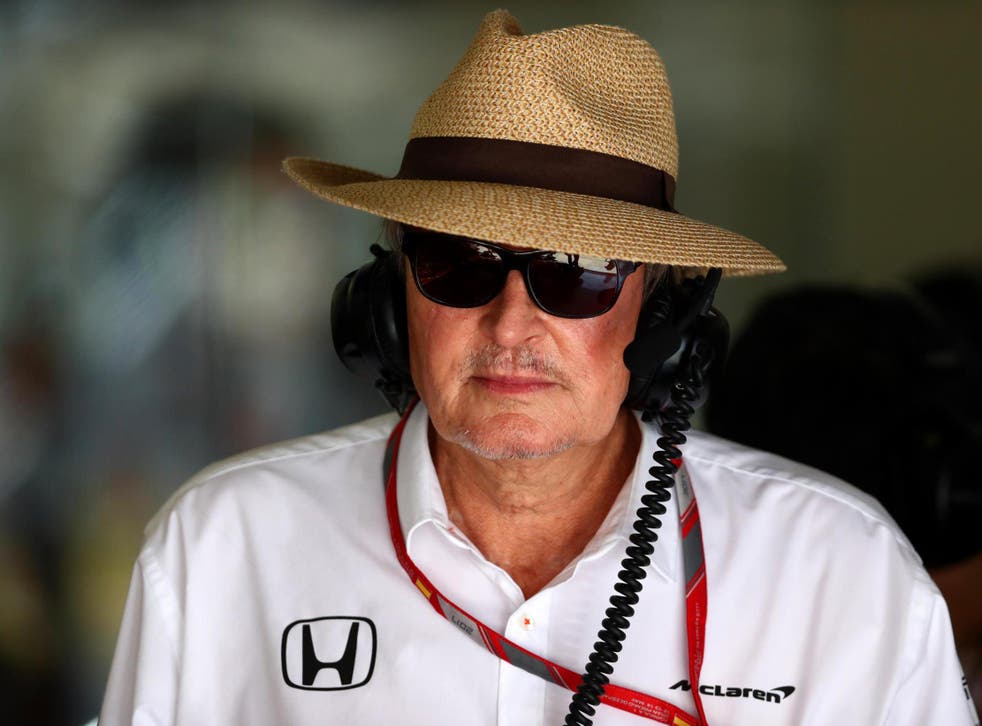 Mansour Ojjeh, one of the duo in charge of McLaren's Formula One outfit, has resigned from the team after more than 30 years on its board.
According to company documents, on 26 July Ojjeh resigned from the board of the team as well as its marketing division and McLaren Applied Technologies which uses developments from F1 in other industries.
Ojjeh remains on the board of McLaren's parent company and its supercar manufacturing division. McLaren insists that his resignation from the board of the team is simply part of simplifying its corporate structure and nothing in practice has changed other than a decision that makes for a more efficient and practical process.
It brings the chequered flag down on Ojjeh's three-decade tenure as a director of the team which began in 1984 when his Swiss-based TAG Group acquired a majority stake in it. This has been reduced to 15.9 per cent since then with 62.6 per cent owned by Bahrain's Mumtalakat sovereign wealth fund and the remainder split between a number of investors including Canadian tycoon Michael Latifi who bought a 10 per cent stake for £203m in May.
McLaren is F1's second-most successful team and has won a total of 20 titles with legendary drivers like Alain Prost and Ayrton Senna. However, its performance has reversed in recent years and it finished second from last in 2017, the team's worst result since it was founded in 1963.
It was driven by a disastrous partnership with engine manufacturer Honda and although McLaren has switched to Renault this year it is still languishing in seventh place. Crucially, the team is more than a second slower than rival Red Bull which also uses Renault engines.
The spluttering performance claimed the scalp of McLaren's racing director Eric Boullier, who left last month, and there have now been further changes.
The sale to Mumtalakat followed McLaren's acquisition last year of the 25 per cent stake in the company owned by its former boss Ron Dennis who was ousted from the driving seat after more than 30 years in an acrimonious split with his fellow shareholders. The manoeuvre failed to boost performance so McLaren took further action in April.
Following a dire start to the F1 season it introduced a new management structure including the creation of an executive committee formed from Ojjeh and executive chairman Mohammed bin Essa Al Khalifa. According to McLaren, they oversee the entire group with the bosses of each division reporting to them.
McLaren's former managing director Martin Whitmarsh recently revealed that he would consider returning if asked. Whitmarsh steered McLaren to three drivers' championships before being promoted to its team principal in 2009.
He left in 2013 but staff reportedly want him back due to deteriorating conditions which have seen chocolate bars being handed out as bonuses for completing the car and for working throughout the night to implement updates.
Register for free to continue reading
Registration is a free and easy way to support our truly independent journalism
By registering, you will also enjoy limited access to Premium articles, exclusive newsletters, commenting, and virtual events with our leading journalists
Already have an account? sign in
Register for free to continue reading
Registration is a free and easy way to support our truly independent journalism
By registering, you will also enjoy limited access to Premium articles, exclusive newsletters, commenting, and virtual events with our leading journalists
Already have an account? sign in
Join our new commenting forum
Join thought-provoking conversations, follow other Independent readers and see their replies