Adele album 25 beats FIFA 16 as 2015's bestselling home entertainment title
Despite its release just six weeks before the end of the year, 25 racked up 2.6m CD and download sales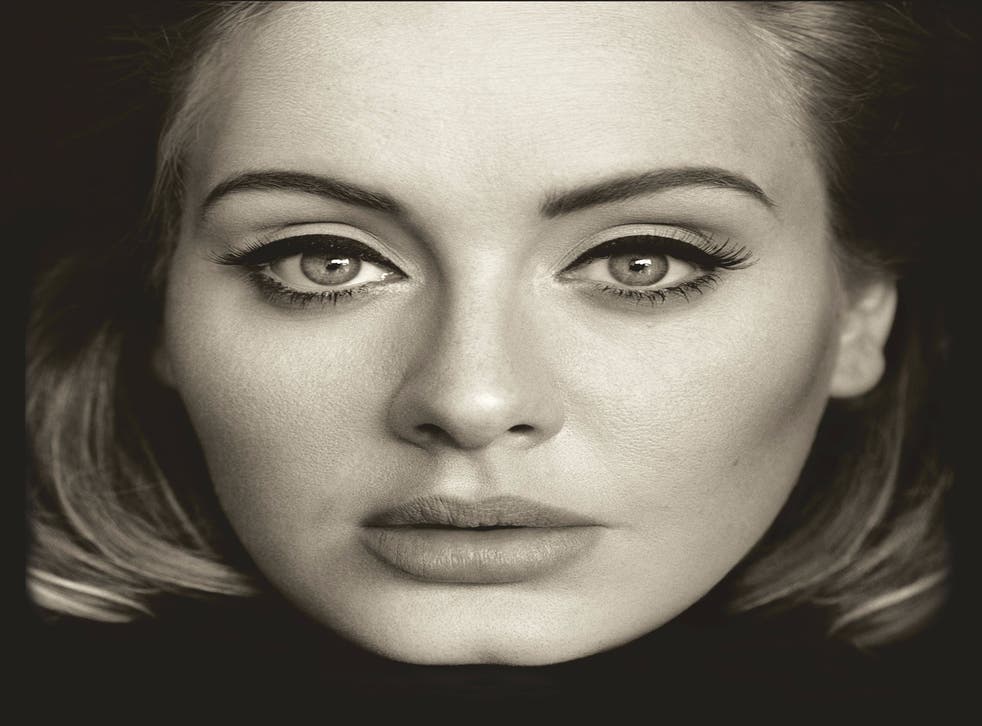 Even Lionel Messi must bow to the might of Adele. The singer's 25 album beat the FIFA 16 computer game to become the best-selling home entertainment title of 2015 and help drive a 4 per cent increase in UK music sales.
Despite its release just six weeks before the end of the year, 25 racked up 2.6m CD and download sales. The album recorded 88,000 more sales than FIFA 16, the year's blockbuster computer game, figures from the Entertainment Retailers Association (ERA) showed.
Digital revenues from on-demand platforms, mobile gaming and streaming services pushed the UK's combined games, video and music markets to a record high of £6.1bn in 2015, shrugging off a decade of decline.
In video, digital revenues from services such as Netflix and Amazon Prime and Sky Store exceeded £1bn for the first time, with the ERA predicting that "video will become a majority-digital business in 2016." Computer games enjoyed a 10% sales increase with digital sales more than compensating for a decline in physical purchases. UK music consumption rose by 4% to £1.1bn.
But Adele, who also dominated the US market with 7.5m sales of 25, is bucking the digital shift. Streaming, the future of the music industry according to executives, soared by 82% in 2015 (26.8bn songs) and now represents a fifth of music consumed in the UK, the BPI found.
Adele however is absent from the top ten most-streamed artists, headed by Ed Sheeran, after refusing to allow 25 on platforms where people could listen to the songs for free.
The demand for Adele's music on CD helped that format enjoy its best year for a decade, generating £468m and softening its sales decline to 3.9% on the previous year.
Adele also topped the vinyl best-selling chart – the LP market surged by another 64% on the year, marking the eighth consecutive year of the vinyl revival.
Fears that the album itself may be doomed were assuaged by a 4.4m increase to 121.6m combined album sales and streams. Adele accounts for more than 3% of the total albums market.
Most memorable Adele quotes

Show all 20
Only the Now! That's What I Call Music compilations series matched Adele's sales with two of its 2015 greatest hits collections making the ERA's top 20 best-sellers of 2015.
The surprise hit of 2015 was a new Elvis Presley album, If I Can Dream, which paired the king of pop's voice with new backing tracks recorded by the Royal Philharmonic Orchestra. It sold 900,000 copies and was the year's fourth best-selling album.
Geoff Taylor, BPI Chief Executive BPI, said: "The soaring popularity of music streaming and the burgeoning vinyl revival mean that UK music consumption rose again in 2015. Services such as Spotify and Apple Music are going mainstream as more people discover how wonderful it is to have all the music in the world to listen to, whenever and wherever you want. Millions of fans also continue to build treasured collections of favourite albums on vinyl, CD or downloads. Yet again it's UK artists who are driving this growth and inspiring the fans."
Seven of the top 10 best-selling artist albums were recorded by British acts, with James Bay and Jess Glynne the most prominent newcomers – although all were left trailing by Adele, whose 25 sold 1.5m copies more than the nearest contender, Sheeran's X.
Kim Bayley, ERA CEO, said, "Ten years ago the entertainment business was on the edge of a precipice. Piracy was rampant and there were few legal alternatives. Thanks to huge investments by the likes of Apple and Steam and Netflix and Spotify, there has been a significant turnaround."
The total home entertainment market grew to £2.24bn, up 1.5% on 2014, with people preferring to own (57%) rather than rent or stream (43%), the British Video Association said. Paddington was becoming the biggest-selling DVD 2015 with sales of 1.2m copies. With cinema also enjoying a very strong year, the total value of the UK audio-visual industry reached £10.98bn, an increase of 4.8% year-on-year, the Association said.
There was bad news for the Apple's iTunes store however - the album download market appears to be in terminal decline, with sales falling 13%. UK singles sales slumped 15% as streaming proves a more popular alternative among young fans.
Register for free to continue reading
Registration is a free and easy way to support our truly independent journalism
By registering, you will also enjoy limited access to Premium articles, exclusive newsletters, commenting, and virtual events with our leading journalists
Already have an account? sign in
Register for free to continue reading
Registration is a free and easy way to support our truly independent journalism
By registering, you will also enjoy limited access to Premium articles, exclusive newsletters, commenting, and virtual events with our leading journalists
Already have an account? sign in
Join our new commenting forum
Join thought-provoking conversations, follow other Independent readers and see their replies