Call of Duty beats Grand Theft Auto and Super Mario Bros. to be named best ever video game series by Guinness World Records
The series also beat The Legend of Zelda and Pokemon to the top spot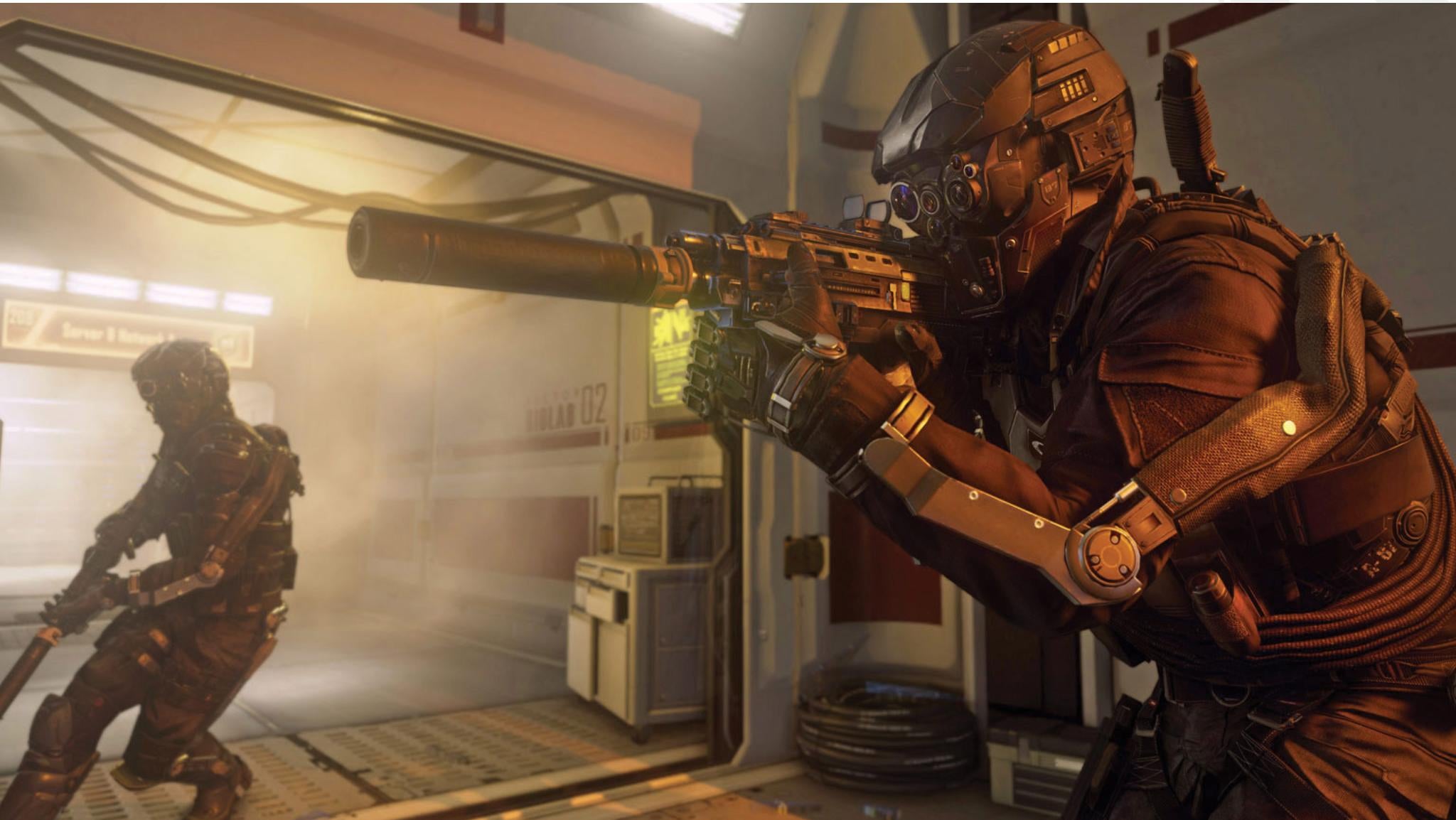 The Guinness World Records 2015 Gamer's Edition is released on 6 November. For the new book, now in its eighth year, Guinness World Records reached out to fans and readers of their gaming edition and asked them to vote on their favourite games.
Craig Glenday, Editor in-Chief at Guinness World Records told The Independent: 'More than 5,000 fans of the book from 140 countries across the world took to an online poll to vote for their favourite games, and the top 50 record-breaking games were featured in the book'.
Call of Duty came out on top, right on cue for this week's release of Call of Duty: Advanced Warfare, which features Hollywood star Kevin Spacey. Being part of the popular Call of Duty franchise is just the latest honour for Spacey, who is currently the Artistic Director at The Old Vic theatre in Waterloo.
The series beat Grand Theft Auto, The Legend of Zelda, Pokémon, as well as classic series Super Mario Bros., beloved by gamers since 1985 and officially the best-selling video game series of all time.
Those who took part in the online poll voted for their favourite individual games, but as several are long-running series (Resident Evil alone has over 20 different entries) the results were collated, to make the top 50 video games series.
Numbers 11-50 are listed below, for the top 10, scroll through the gallery:
10 best video games series from Guinness World Records
Show all 10
11-50
11. Pokémon
12. Angry Birds
13. Final Fantasy
14. Need for Speed
15. Mario Kart
16. League of Legends
17. Borderlands
18. Metal Gear
19. Sonic the Hedgehog
20. Counter-Strike
21. Kingdom Hearts
22. The Last of Us
23. World of Warcraft
24. The Witcher
25. Pro Evolution Soccer
26. God of War
27. Far Cry
28. Bioshock
29. Resident Evil
30. Uncharted
31. Fallout
32. Batman: Arkham
33. DotA
34. Gears of War
35. Mass Effect
36. Half-Life
37. PAC-Man
38. Portal
39. Super Smash Bros.
40. Saints Row
41. WWE
42. LittleBigPlanet
43. Crash Bandicoot
44. LEGO
45. Mortal Kombat
46. Red Dead Redemption
47. World of Tanks
48. Gran Turismo
49. NBA 2K
50. Just Dance
Join our commenting forum
Join thought-provoking conversations, follow other Independent readers and see their replies