Dr Disrespect: Twitch celebrity streamer breaks silence after abrupt ban
The streamer – real name Guy Beahm – says he still doesn't know why he was banned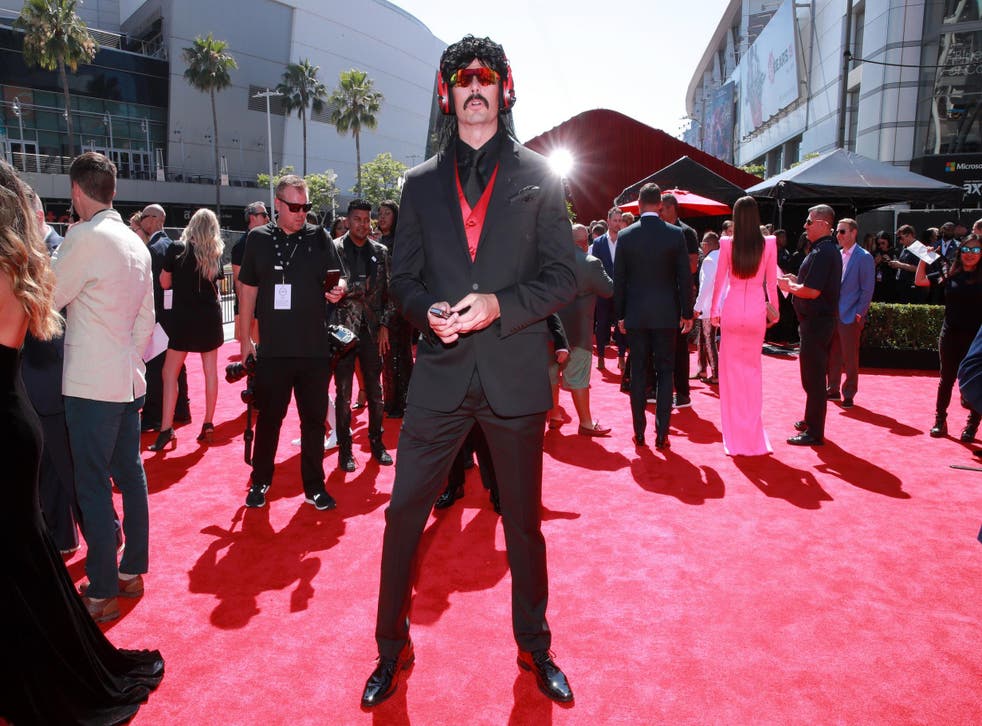 Dr Disrespect, a former Twitch celebrity, has broken his silence after being abruptly and mysteriously banned from the platform.
The streamer – real name Guy Beahm – spoke out on Thursday in media interviews. Prior to the ban, Beahm was a star with more than four million followers on the Amazon-owned service, where people can live-stream themselves playing video games.
Beahm was banned from Twitch on 26 June for unclear reasons. The mystery surrounding his removal has fuelled speculation, with some suggesting that the move may have been a PR stunt.
Twitch said in a statement at the time: "As is our process, we take appropriate action when we have evidence that a streamer has acted in violation of our Community Guidelines or Terms of Service. These apply to all streamers regardless of status or prominence in the community."
On Twitter, Beahm wrote: "Twitch has not notified me on the specific reason behind their decision."
Beahm told The Washington Post in a new interview published on Thursday that he still doesn't know the reason behind his ban, which came three months after he extended an exclusive deal with Twitch.
"Honestly, we just don't know," he told the newspaper. "It was a total shock. Imagine showing up to work and the doors are closed and you can't get inside. You're going, 'What's going on?'
"And you've been told you've been fired. But you haven't been told the reason why. We just weren't given an answer. ...It was the worst feeling."
Beahm, 38, said he's considering legal options, and that he has been spending time with his family and taken a short vacation since the ban. He pointed to the "stress" and the "anxiety" he has been feeling, saying that his activities as a streamer are his "livelihood".
He also told CNN Business he's looking at other platforms but isn't interested in another exclusive deal.
"I've always had this dream of what does the Doc Universe look like instead of just streaming 100% of the time. That's what we were working towards with a book deal and a TV deal," he told the platform.
Twitch had no additional comment when contacted by The Independent.
Register for free to continue reading
Registration is a free and easy way to support our truly independent journalism
By registering, you will also enjoy limited access to Premium articles, exclusive newsletters, commenting, and virtual events with our leading journalists
Already have an account? sign in
Register for free to continue reading
Registration is a free and easy way to support our truly independent journalism
By registering, you will also enjoy limited access to Premium articles, exclusive newsletters, commenting, and virtual events with our leading journalists
Already have an account? sign in