Esports Integrity Coalition launched to keep UK competitive gaming scene clean
The newly formed gaming body will address all forms of cheating in eSports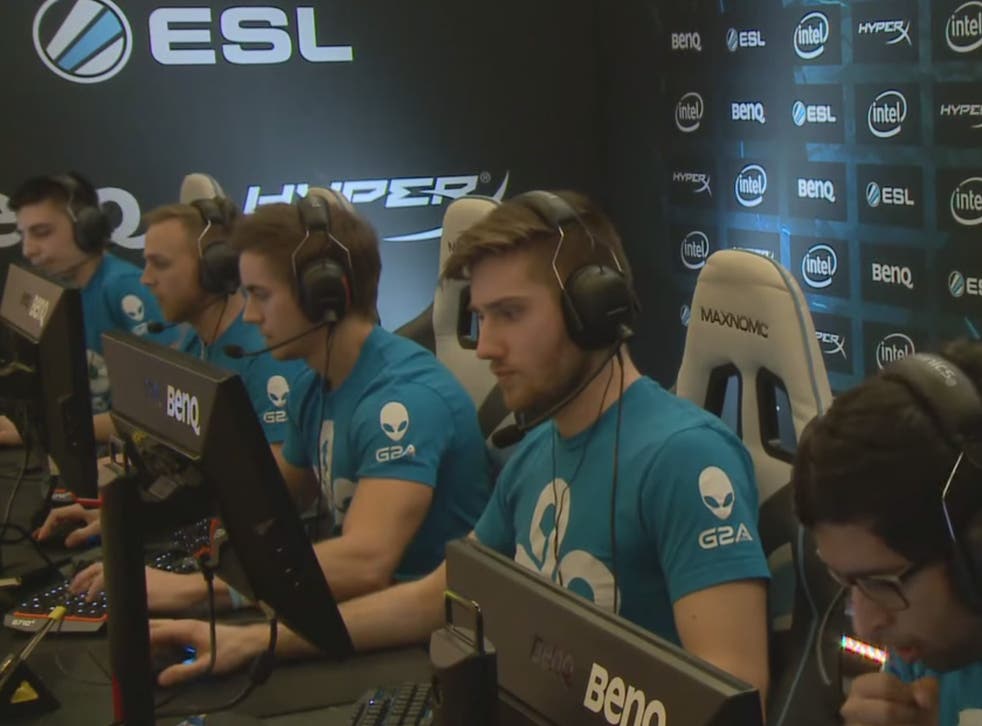 A new gaming organisation called the Esports Integrity Coalition (ESIC) has launched in the UK, with the aim of becoming recognised as "the guardian of the integrity of eSports."
The not-for-profit Coalition will regulate the rapidly growing field of professional gaming and states that it will take responsibility for the "disruption, prevention, investigation and prosecution of all forms of cheating, including, but not limited to, match manipulation and doping." It's not been made clear what form the ESIC's methods of prosecution will take just yet.
Already, the ESIC has a fairly broad membership from hardware manufacturers and eSports organisers to online gambling companies. There are some big names already signed up including Intel, Plantronics, Sportradar, and ESL but there are also plans to recruit more members from all areas of the gaming industry in the future.
Gadget and tech news: In pictures

Show all 25
The idea is that these organisations will work with the ESIC under an established Code of Ethics in order to maintain transparency and pursue policies and projects that are in the best interests of eSports as a whole, creating "a unified vision for what the rules should be, and how they should be implemented."
Any companies that would like to get involved with the ESIC will have to get in touch with its very first commissioner Ian Smith. Smith is a lawyer with an extensive background in overseeing ethical sporting standards in sports like football, cricket, and rugby, with a particular focus on the connection between the athlete and the rules and regulations that govern their professional life.
Despite a background that's more focussed on traditional sports, Smith said that working in eSports for the past nine months has been "eye opening and a privilege" going on to say that having spent the last 20 years protecting the integrity of a variety of sports he is "looking forward to applying all those insights and experience to the esports ecosystem. There are many challenges ahead, but it is to eSports' credit that the industry is taking these steps in anticipation of a foreseeable problem, rather than in reaction to a crisis, which is the route taken by most traditional sports to date."
This isn't actually the first eSports organisation that's been set up in the UK. As recently as last week, the British eSports Association was established, though its focus is to assist players and help to grow the UK's grassroots talent rather than formulate and uphold rules of play.
After a recent corruption controversy surrounding the videogame Strike: Global Offensive (CS:GO) which involved prominent YouTube streamers not declaring their ownership of a betting site they'd been heavily promoting on their channels, it's increasingly clear that a transparent and effective regulatory body is necessary to protect players and help the field of professional gaming continue to flourish. After the World eSports Association, also in-part founded by eSports league ESL with similar goals in mind, was criticised for flawed practices it's unclear how, or if, the ESIC plans to work with them.
Register for free to continue reading
Registration is a free and easy way to support our truly independent journalism
By registering, you will also enjoy limited access to Premium articles, exclusive newsletters, commenting, and virtual events with our leading journalists
Already have an account? sign in
Register for free to continue reading
Registration is a free and easy way to support our truly independent journalism
By registering, you will also enjoy limited access to Premium articles, exclusive newsletters, commenting, and virtual events with our leading journalists
Already have an account? sign in
Join our new commenting forum
Join thought-provoking conversations, follow other Independent readers and see their replies