EVE Online players recruited by scientists to take part in crucial genetics research
Players of EVE Online will be able to contribute to real-world scientific research in a new game mode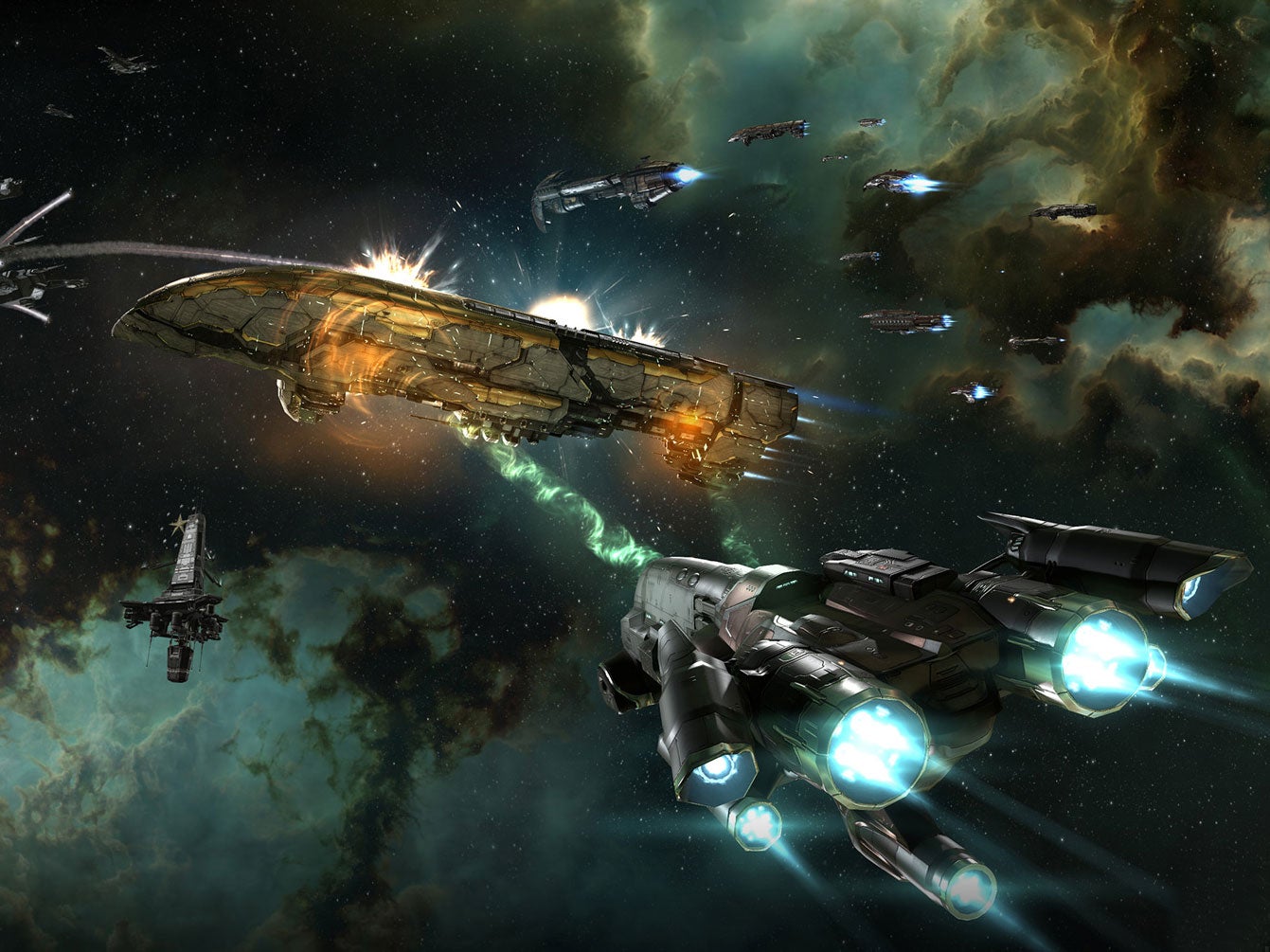 Scientists are getting gamers to do their work for them, by getting players of popular space RPG EVE Online to help categorise a giant database of proteins.
The scheme, named Project Discovery, is a 'game-within-a-game', where players can earn in-game rewards for helping to classify different types of proteins from a massive database.
The categorisation of the proteins is hugely important to the understanding of biology, and by being able to identify all the kinds of proteins coded for by our genes, scientists can better understand their connections to certain diseases and start working on cures.
Unfortunately, it's very time-consuming work. It would take even a large team of scientists a very long time to agonisingly classify each of the 13 million images of different cells linked to the proteins.
However, by getting the hundreds of thousands of EVE Online players to help out, the task can be completed in a snip.
Fortunately Project Discovery, the product of a collaboration between the Human Protein Atlas, EVE Online creators CCP Games, Massively Multiplayer Online Science (MMOS) and Reykjavik University, should actually be enjoyable for the players.
Participants look at colourful microscope pictures of cells, and are then asked to examine and categorise the different patterns within them so they can be linked to the proteins.
It's not difficult work, and can be done by non-experts with a little elementary training. However, it's very hard to program computers to do the job, which is why EVE Online players have been enlisted to help out.
There's no obligation for players to take part, but if they do, they'll be rewarded with EVE Online's in-game currency, which they can spend on new spaceship parts. They'll also get a warm feeling of accomplishment, knowing they've helped further man's understanding of science.
Gadget and tech news: In pictures
Show all 25
The project is fairly similar to the idea behind reCAPTCHA, those annoying forms you have to fill out on some websites in order to 'prove you're a human'.
Getting users to decode the distorted words in reCAPTCHAS can be useful for protecting websites from bots, but they're also good for digitising old books - the words are actually tiny screenshots from scans of different texts, and by tricking users into writing them down, reCAPTCHA has already digitised the entire archive of the New York Times and every book on Google Books into a searchable format.
Andie Nordgren, EVE Online's executive producer, said: "To see [Project Discovery] get out of a very successful testing stage and into the hands of hundreds of thousands of players worldwide is a proud milestone for us."
"We hope our example sets the stage for many other successful collaborations between science and gaming to come."
Join our commenting forum
Join thought-provoking conversations, follow other Independent readers and see their replies