Fortnite star Ninja mocked for suggesting eSports is harder than NFL
'Fortnite requires movement, editing, building, rotating, and hitting shots ... A kicker's job is literally to kick'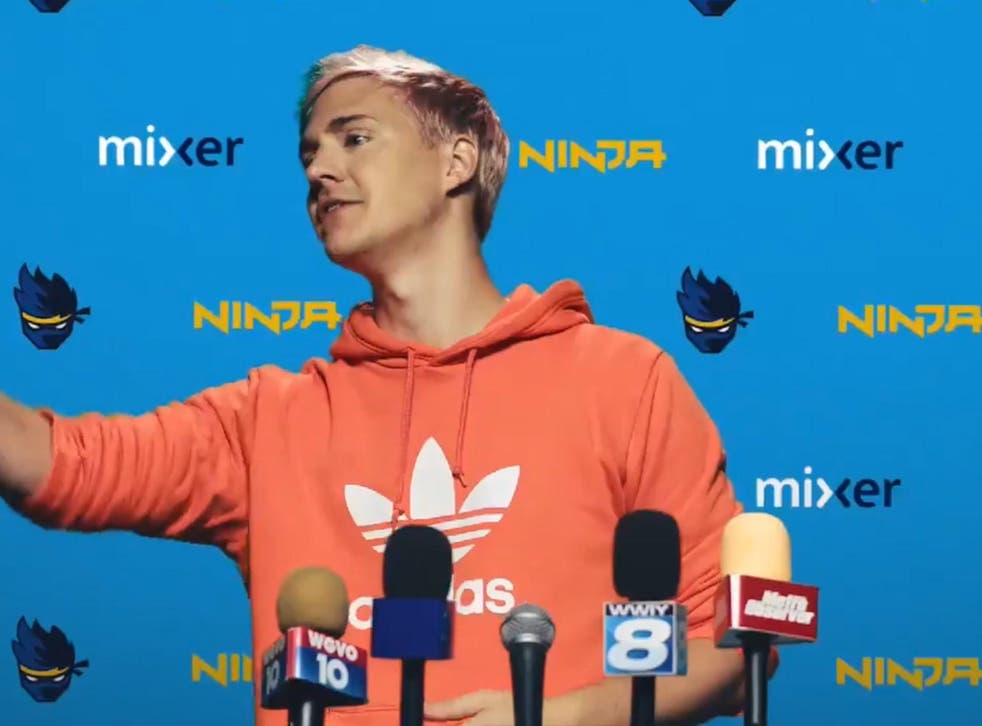 The world's most popular online streamer has been widely mocked for suggesting that playing Fortnite is harder than competing in top-level American football.
Tyler 'Ninja' Blevins, who made an estimated $10m (£7.7m) from playing video games in 2018, tweeted his disbelief that professional athletes could miss kicks when playing in the NFL.
The eSports star then defended his opinion by claiming video games like Fortnite contain far more nuances and complexities than traditional sports.
"I'll never understand how college and NFL football teams allow kickers that just ... miss ... kicks," Ninja wrote in a since-deleted tweet.
"I feel like there has to be pools of kickers in the USA that won't miss simple kicks. Or snappers that won't mess the snaps idk it seems so silly. Would love opinions on this."
'Fortnite Live' in Norwich

Show all 6
Twitter users were quick to offer their opinions, with people pointing out that professional Fortnite players also miss shots and suffer the same fallibilities.
Fellow pro streamer DuckyTheGamer parodied Ninja's tweet, replying: "I'll never understand how pro Fortnite players just ... miss shots. I feel like there has to be pools of pro players who can just click on their heads and hit every shot with 100 per cent accuracy, just seems so silly."
This prompted an irate response from Ninja, who claimed that the two were incomparable.
"This is the shittiest reply ever," he wrote. "Fortnite requires movement, editing, building, rotating, and hitting shots. There are not 'positions' in Fortnite. A kicker's job is literally to kick. Horrible analogy, kind of embarrassing."
The post received thousands of responses from Twitter users, with many accusing Ninja of being ignorant of the skill involved in athletic sports.
The barrage of responses caused Ninja to delete both his tweets and post a new tweet criticising people for challenging his opinion.
"One thing I learned today is if I'm curious and unsure of something, is to never ask for the internet's opinion because I am getting f****** roasted," he wrote.
The 28-year-old is no stranger to controversy, having previously revealed that he takes a similar stance to US Vice President Mike Pence by refusing to stream with female gamers out of respect for his wife.
He was also temporarily banned from the streaming platform Twitch for revealing the address of an allegedly racist donor to his channel.
Register for free to continue reading
Registration is a free and easy way to support our truly independent journalism
By registering, you will also enjoy limited access to Premium articles, exclusive newsletters, commenting, and virtual events with our leading journalists
Already have an account? sign in
Register for free to continue reading
Registration is a free and easy way to support our truly independent journalism
By registering, you will also enjoy limited access to Premium articles, exclusive newsletters, commenting, and virtual events with our leading journalists
Already have an account? sign in
Join our new commenting forum
Join thought-provoking conversations, follow other Independent readers and see their replies