'Hampstead': The social climbing game that has made the leap from ZX Spectrum to iPad
The text-based adventure game pokes fun at people who treat living in the fashionable north London suburb as the ultimate badge of social success
Richard Osley
,
Chris Green
Saturday 07 June 2014 05:38 Comments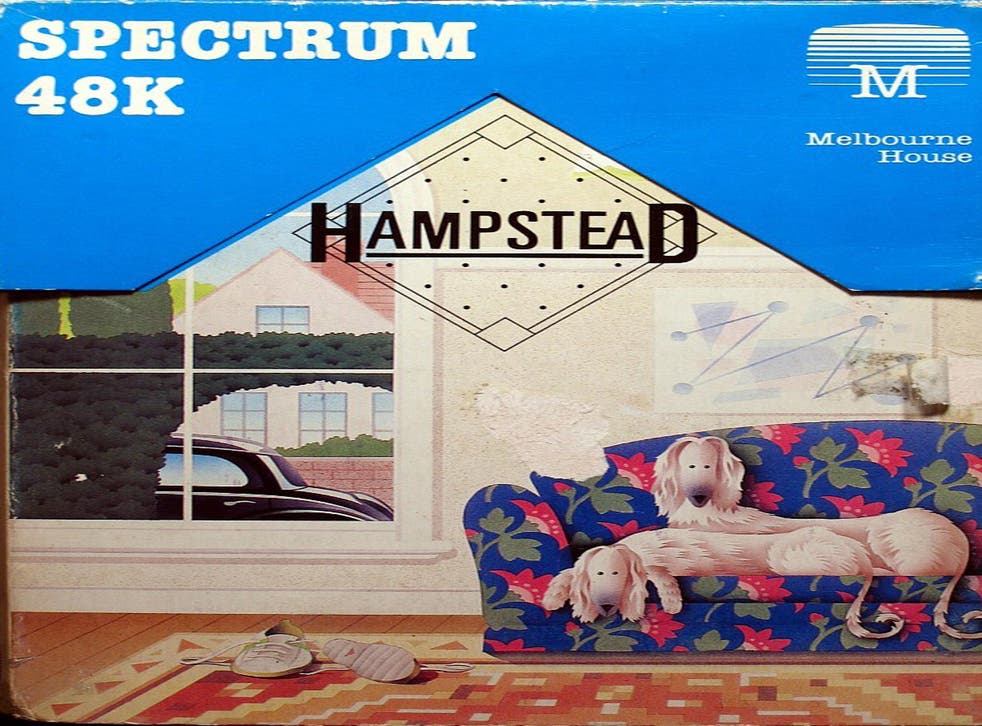 In an era of computer games dominated by Pac-Man and Space Invaders, Hampstead stood out as a test of people's ability to social climb rather than use a joystick.
Thirty years after it was first played on the now obsolete Spectrum and Commodore 64 systems, the game's creators now argue it was too ahead of its time to make them rich.
Hampstead was a text-based adventure game which asked players to climb as high up the social ladder as they could, simply by punching commands on their keyboards.
It was named after the wealthy and fashionable north London suburb, its creators said, because they wanted to poke fun at people who treated living there as the ultimate badge of social success.
Gamers looking for a slice of nostalgia – or simply to master a new life skill – can now play the game on their iPhone or iPad by downloading it from Apple's App Store for free. Peter Jones, one of the game's writers, told the Camden New Journal: "1984 was the high water mark of Thatcherism and the social aspiration that came with it. This, we felt, deserved to be mocked: hence the idea that you could 'attain' Hampstead as a sort of quasi-religious goal; a social and cultural nirvana.
"We were fans of Mike Leigh films like Nuts in May and Abigail's Party, in which flawed and desperate people blunder about making a mess of their lives. So we wrote this ridiculous story in which the player blunders about and accidentally attains Hampstead. In other words, it was the least commercial idea you could possibly come up with. But for some reason, all the publishers wanted it. We were even voted Game of the Year by a magazine called The Listener."
Mr Jones added that he wished he and his co-creator, Trevor Lever, had stuck at it. "Computer games are now created with feature-film budgets and earn more money than Hollywood movies. Ironically, what we had in mind when we did Hampstead was something filmic, but Tomb Raider was still 12 years away, and the technology just wasn't available to us. That's why we're still poor."
Players of Hampstead begin the game in a filthy council flat wearing only their underwear, but must rise from these humble beginnings to woo "Pippa, a beautiful model" and win a high-paid job in the City with which they can buy cars and a house on Hampstead Heath.
Mr Jones said: "I think we sold around 70,000 units overall and it was £10, which was high for a game at the time."
Register for free to continue reading
Registration is a free and easy way to support our truly independent journalism
By registering, you will also enjoy limited access to Premium articles, exclusive newsletters, commenting, and virtual events with our leading journalists
Already have an account? sign in
Register for free to continue reading
Registration is a free and easy way to support our truly independent journalism
By registering, you will also enjoy limited access to Premium articles, exclusive newsletters, commenting, and virtual events with our leading journalists
Already have an account? sign in
Join our new commenting forum
Join thought-provoking conversations, follow other Independent readers and see their replies