Boycotting Hogwarts Legacy over JK Rowling's transgender comments won't achieve much – but it's no surprise fans are considering it
A proposed boycott of the glossy wizarding video game won't yield many tangible results, writes Louis Chilton, but that doesn't mean it's not worthwhile
Saturday 19 September 2020 13:43
Comments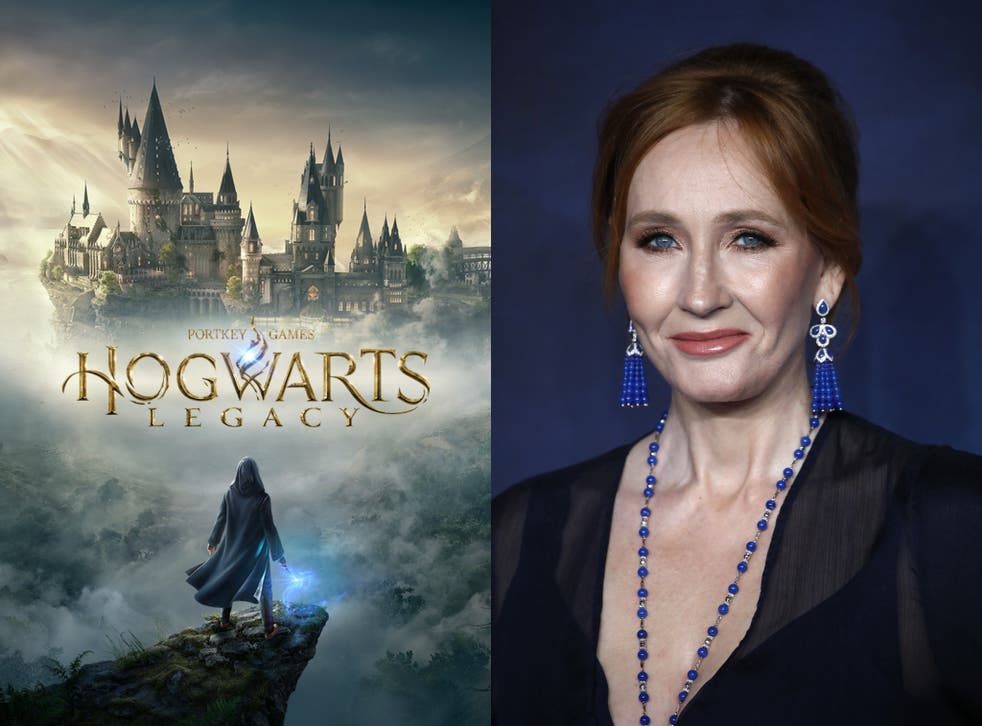 A lot can change in a few years. Back in 2017, when rumours of a high-budget Harry Potter open-world video game first emerged, it seemed like a match made in wizarding heaven. Flash-forward to Wednesday 16 September, when the game (now titled Hogwarts Legacy) was finally announced – by way of a spectacular-looking trailer during a PS5 showcase – and the feelings surrounding it are far more complicated.  
Even before the announcement, the word "boycott" was on the lips of many a former fan. The reason for this, of course, concerns Harry Potter creator JK Rowling, whose repeated comments on transgender issues have been deemed offensive and harmful by activists and LGBTQ+ organisations worldwide.
In 2017 she "liked" a tweet which referred to trans women as "men in dresses" (which her team chracterised as a "middle aged moment"). Among other controversies, Rowling has also compared hormone replacement therapy to "conversion therapy for young gay people", and written a lengthy blog post outlining her views on trans issues, which was accused of perpetuating harmful beliefs about trans people. Though Rowling has denied that her statements are transphobic, many disagree. She recently returned a prestigious human rights reward after criticism from organisers, while an Australian bookshop removed her work from its shelves. The release of her fifth novel under the pseudonym Robert Galbraith, Troubled Blood, attracted further controversy with its depiction of a cross-dressing male serial killer. It's small wonder that for many, the Harry Potter franchise is tainted by association.
The idea of a pop culture boycott is a tricky one. When it comes to mass-market entertainment such as video games, there are few instances where boycotts have been successfully carried out. Earlier this year, The Last of Us Part II was subject to a right-wing boycott over its supposed progressivism, which failed to dent its success; Detroit: Beyond Human (2018) was developer Quantic Dream's most successful release, despite threats of a boycott amid allegations of sexism and racism in the workplace. Players regularly threaten to boycott games produced by Electronic Arts over unaddressed user complaints, but their games (which include Fifa and The Sims franchises) continue to sell unabated.  
There are plenty of games worthy of boycotts that manage to breeze up the bestsellers charts without scrutiny. The actual content of Hogwarts Legacy is bound to be far less objectionable than, say, the blithe militarist propaganda of Call of Duty, or the cartoonish but still-repugnant misogyny of Grand Theft Auto.
What would a Hogwarts Legacy boycott actually achieve? Game-making, perhaps even more than filmmaking, is usually a deeply collaborative process. Hogwarts Legacy is not the result of Rowling's literary let's-call-it-prowess, but the result of thousands upon thousands of hours of labour from talented game designers, artists, writers and technicians. A report from Bloomberg's Jason Schrier back in June suggested the Avalanche Software development team harboured their own "anxiety" about Rowling's comments. Warner Bros itself issued a (rather vague) statement distancing itself from Rowling's attitudes back in June; an FAQs section for Hogwarts Legacy discloses that Rowling had no direct involvement in the creation of the game. However, it is a reasonable assumption that Rowling will still profit from sales of the game.
In the Bloomberg report, Felicia Grady, managing editor of the popular fan site MuggleNet, said she believes Rowling's trans comments "have had some effect on the level of excitement" for the prospective Harry Potter RPG. "We've seen comments from fans who no longer wish to support Rowling or the brand financially," she added.
The trailer announcement for 'Hogwarts Legacy' caused a stir this week
Considering Rowling's existent wealth and the fact that Hogwarts Legacy is certain to sell extremely well (it's just a matter of degrees), a prospective boycott is unlikely to have any tangible financial repercussions. Rather, it is symbolic. Fans cannot return the many millions of Harry Potter books that have been sold across decades, but they are able, now, to draw a line in the sand: to remove any suggestion of somehow endorsing Rowling's views.
In Hogwarts Legacy, the gaming community faces an ethical litmus test – one of many in the months and years to come. Allegations of widespread abuse and harassment within the ranks of gaming giant Ubisoft made headlines earlier this year. With blockbuster games such as Assassin's Creed Valhalla and Far Cry 6 due out in the coming months, they too have been met with calls for a boycott. It just remains to be seen whether anything effective will materialise.
The Hogwarts Legacy reveal should have been a moment of wide-eyed excitement. If you'd have shown me the trailer, as a Potter-loving child, it would have quite literally seemed a dream come true. But Rowling's own legacy has made it a moment of some discomfort. Not for the first time, players' desires are being pitted against their scruples. We can only hope that scruples will win out in the end.
Register for free to continue reading
Registration is a free and easy way to support our truly independent journalism
By registering, you will also enjoy limited access to Premium articles, exclusive newsletters, commenting, and virtual events with our leading journalists
Already have an account? sign in
Register for free to continue reading
Registration is a free and easy way to support our truly independent journalism
By registering, you will also enjoy limited access to Premium articles, exclusive newsletters, commenting, and virtual events with our leading journalists
Already have an account? sign in
Join our new commenting forum
Join thought-provoking conversations, follow other Independent readers and see their replies