Lara Croft and the Temple of Osiris; Phoenix Wright: Ace Attorney Trilogy; Game of Thrones Episode One: Iron from Ice: gaming reviews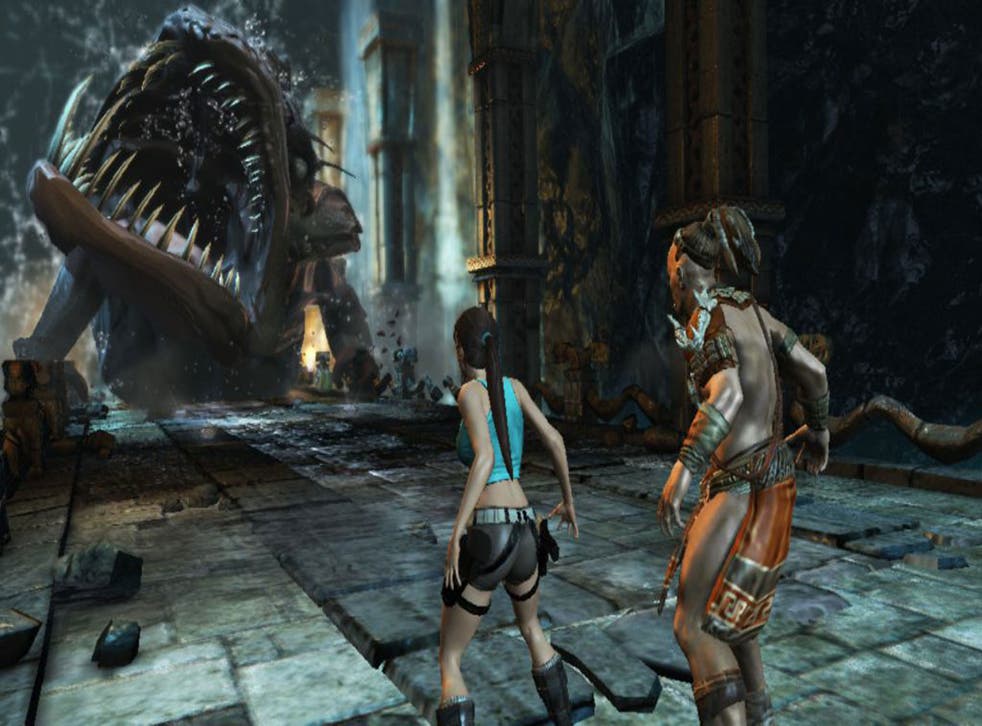 Lara Croft and the Temple of Osiris
****
Xbox One, PS4, PC (£24.99)
With the fixed camera locked up high, this beautiful looking game (above) lends an isometric perspective to the long-running Tomb Raider series. The usual cliched narrative is pushed to one side, and action is at the top of the agenda. It blends a satisfying shooter with an array of puzzles, and has Lara leap from platform to platform deep within an Egyptian temple. It is one of her best adventures to date, and fans won't be disappointed.
David Crookes
Phoenix Wright: Ace Attorney Trilogy
****
3DS (£24.99)
The Ace Attorney trilogy, following the trials of the rookie defence attorney Phoenix Wright, and originally released on the Game Boy Advance between 2001 and 2004, has been remade for the 3DS with redrawn, hi-res graphics. The courtroom battling and crime-scene investigations easily amount to over 80 hours of gameplay, and the games blend richly funny storytelling and unexpected emotional depth with stellar writing and quirky character design. While some cases fall flat, and the middle chapter, Justice For All, pales next to its superior siblings, it's guilty as charged of committing multiple counts of grievous narrative charm.
Oliver Cragg
Game of Thrones Episode One: Iron from Ice
***
Xbox 360, Xbox One, PS3, PS4, PC, Mac, iOS (£3.99, or £19.99 for the season pass)
The first official game based on the successful HBO fantasy drama Game of Thrones is set between seasons three and four of the show. Here, the focus is on the effects that a player's choices have. It mostly consists of cut scenes which require you to press a button to say a certain phrase or move. Although there's lots to be loved, the main enjoyment will be found by those who watch the show or have read the books.
Max Wallis
Register for free to continue reading
Registration is a free and easy way to support our truly independent journalism
By registering, you will also enjoy limited access to Premium articles, exclusive newsletters, commenting, and virtual events with our leading journalists
Already have an account? sign in
Register for free to continue reading
Registration is a free and easy way to support our truly independent journalism
By registering, you will also enjoy limited access to Premium articles, exclusive newsletters, commenting, and virtual events with our leading journalists
Already have an account? sign in
Join our new commenting forum
Join thought-provoking conversations, follow other Independent readers and see their replies