Mortal Kombat X; Titan Souls; The Trace: Murder Mystery Game, gaming reviews
A stable of 25 fighters - but really there's so much more to Mortal Kombat X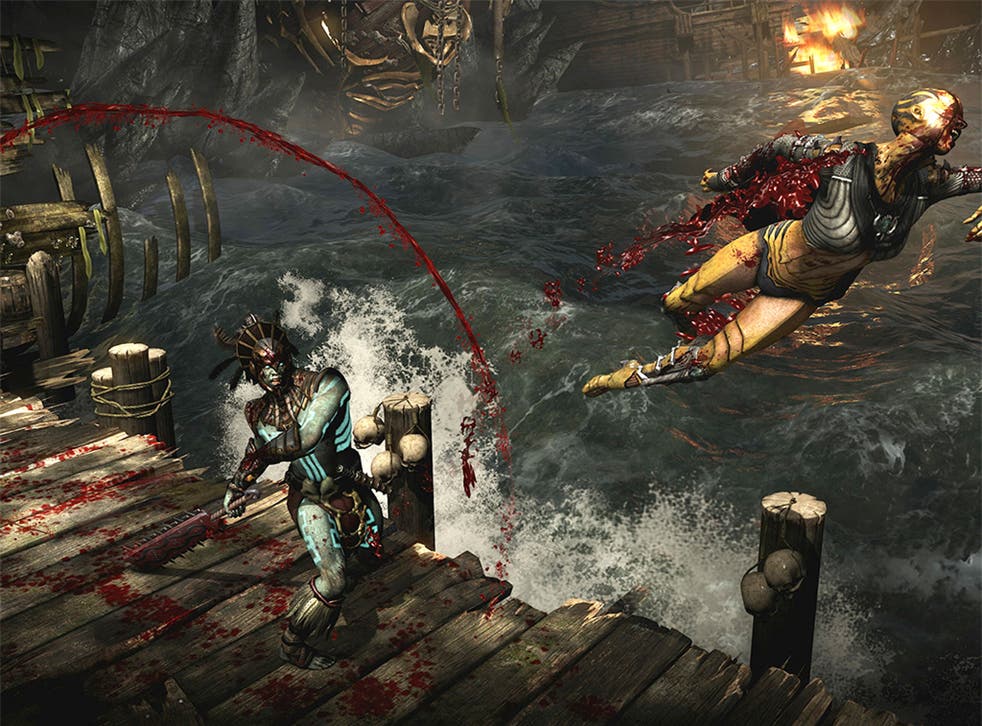 Mortal Kombat X
*****
PS4, PS3, XBox One, Xbox 360, PC (£34.99)
Among long-time favourites Sub-Zero and Raiden are a host of new faces each with a unique fighting style. There's a stable of 25 fighters, but really it's so much more. The game looks absolutely stunning on the PS4, with each X-ray attack and fatality rendered in brilliant, bone-crunching detail; it truly is a visual pleasure to watch someone have their face sliced clean off. The physics of the two fighters interacting is really smart, and no longer can you attempt combos just by mashing the buttons, you will have to master the moves.
Tom Sheen
Titan Souls
****
PC, Mac, PS4, Vita (£10.99)
A top-down puzzle-adventurer set in a picturesque, benevolent, but otherwise barren overworld, Titan Souls' miniature protagonist faces up to myriad giant bosses. Vulnerable to one-hit kills and armed with only a bow and one arrow – the strategic combat makes the game's David and Goliath encounters feel gratifyingly tough. While separating the individual quality of Titan Souls from its mightily well-regarded influences like Shadow of the Colossus, Zelda and Dark Souls is a struggle, by standing on the shoulders of giants it comes out victorious as a modern indie gem.
Oliver Cragg
The Trace: Murder Mystery Game
****
iOS (£3.99)
If you love deciphering clues and finding answers then The Trace is for you. Through the eyes of Detective Pierce you take on the case of a possible suicide that, with your keen nose for crime and ability to push your finger on a screen, starts to look awfully fishy. With the help of your intrepid switchboard gal, Alex, a multiple homicide starts to unravel. But is it worth £3.99? Yes, it might be a bit shorter than you'd hope for, but you'll have more fun with this than with any game you only have to click "get" for.
James Tennent
Register for free to continue reading
Registration is a free and easy way to support our truly independent journalism
By registering, you will also enjoy limited access to Premium articles, exclusive newsletters, commenting, and virtual events with our leading journalists
Already have an account? sign in
Register for free to continue reading
Registration is a free and easy way to support our truly independent journalism
By registering, you will also enjoy limited access to Premium articles, exclusive newsletters, commenting, and virtual events with our leading journalists
Already have an account? sign in
Join our new commenting forum
Join thought-provoking conversations, follow other Independent readers and see their replies