Project Cars; The Witcher 3: Wild Hunt; Wolfenstein: The Old Blood, gaming reviews
The most realistic experience you will be treated to without taking to the track
Laura Davis
,
Jack de Menezes
,
Jack Fleming
,
Oliver Cragg
Thursday 14 May 2015 14:13 Comments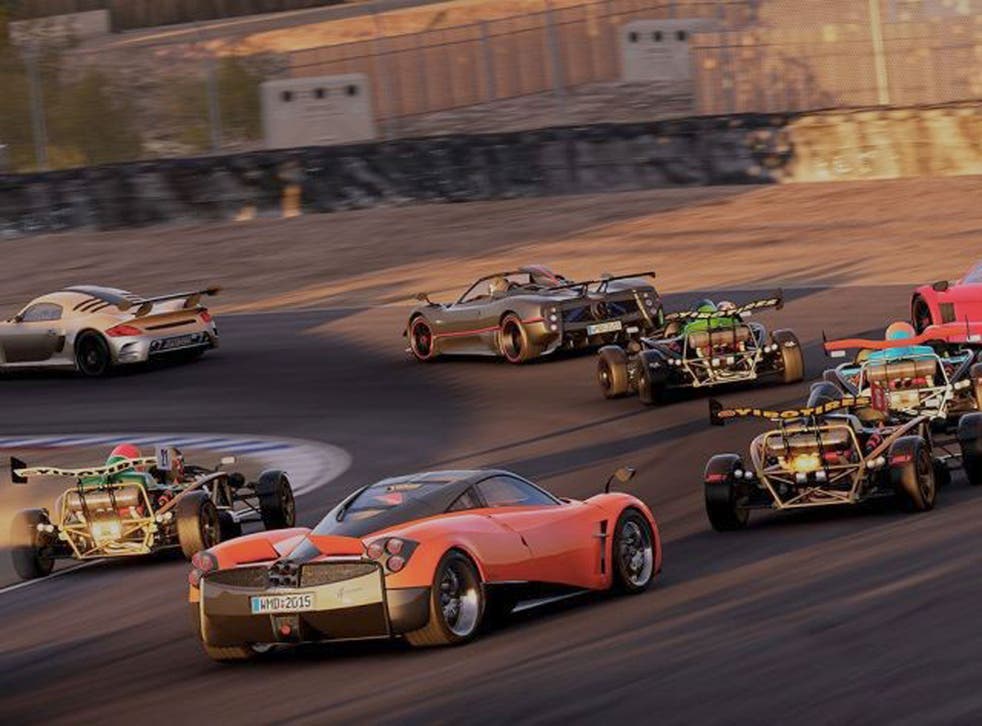 Project Cars
*****
PS4, Xbox One, PC (£39.85)
Originally billed to come out last year, the creators delayed this in order to ensure it reached its full potential, and then the release was postponed again. But it's finally here, and Project Cars (above) feels like the racing game we've been crying out for. It's about the most realistic experience you will be treated to without taking to the track. The level of detail given during races is nothing short of sublime, and there's an array of cars (80-plus) that are a joy to race in, different modes and tracks – with every single bump and cambered corner included.
Jack de Menezes
The Witcher 3: Wild Hunt
****
PS4, Xbox One, PC (£59.99 on consoles, £44.99 on PC)
This is the third instalment in CD Projekt Red's Witcher action RPG series; which are in turn based on a book. You set out on a quest as Geralt, a member of a dying breed of supernaturally gifted monster-hunters for hire. Visually the game is fantastic – a varied range of scenery and wildlife mixed with villages and towns that feel alive gives the game a very special feel. It's entertaining, engrossing, challenging and at times beautiful and is certainly worth the purchase, even if it does require a bit of background reading.
Jack Fleming
Wolfenstein: The Old Blood
****
PS4, Xbox One, PC (£14.99)
Last year's Wolfenstein: The New Order – a B-movie, gore-soaked reboot of the granddaddy of all first-person shooters – was a genuine surprise, with its extensive and enjoyably silly campaign. This equally generous stand-alone expansion adds further silliness to proceedings by adding zombies to the mix and also offering a return to the titular Castle Wolfenstein itself. With excellent gunplay and solid stealth mechanics The Old Blood is far from stale.
Oliver Cragg
Register for free to continue reading
Registration is a free and easy way to support our truly independent journalism
By registering, you will also enjoy limited access to Premium articles, exclusive newsletters, commenting, and virtual events with our leading journalists
Already have an account? sign in
Register for free to continue reading
Registration is a free and easy way to support our truly independent journalism
By registering, you will also enjoy limited access to Premium articles, exclusive newsletters, commenting, and virtual events with our leading journalists
Already have an account? sign in
Join our new commenting forum
Join thought-provoking conversations, follow other Independent readers and see their replies