Rodea the Sky Soldier; Bloodborne: The Old Hunters; Beyond: Two Souls, gaming reviews
Sonic creator Yuji Naka's soaring shoot 'em up finally arrives
Sam Gill
,
Oliver Cragg
,
Jack Turner
Thursday 03 December 2015 17:07 Comments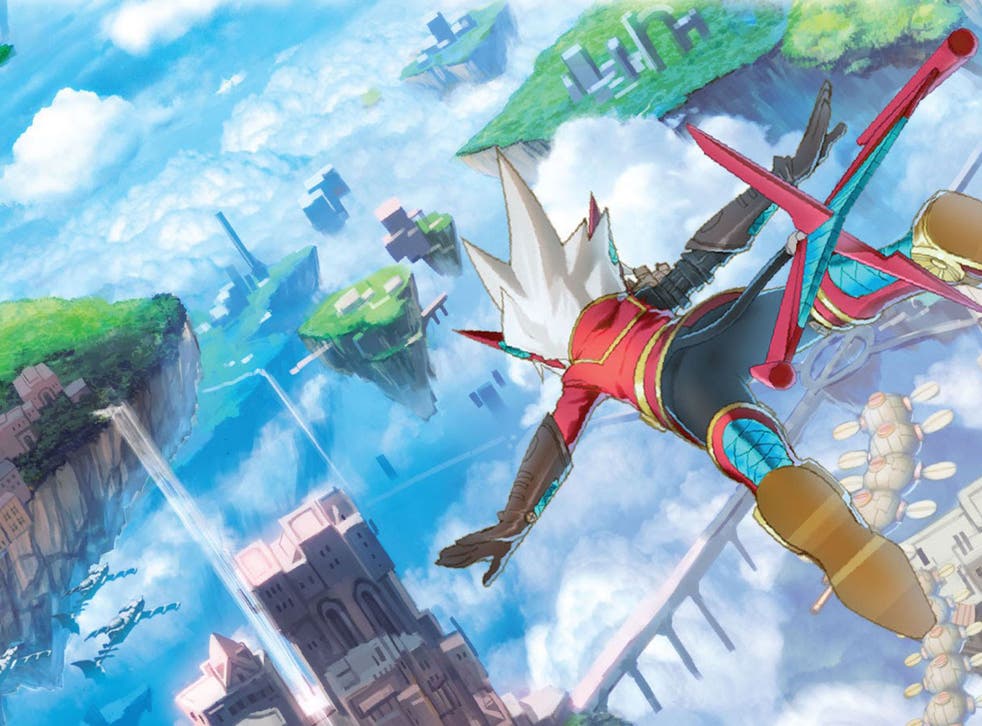 Rodea the Sky Soldier
***
Wii U, 3DS (£39.99)
After a long period in limbo, Sonic creator Yuji Naka's soaring shoot 'em up finally arrives. At its best the game is reminiscent of Sega's cult classic Nights Into Dreams, with smooth flight and some epic boss fights, despite some awkward camera angles. But technical issues and outdated visuals spoil what is otherwise an enjoyable game with a commendable sense of freedom and exploration. Rodea the Sky Soldier seems like a missed opportunity, with Naka again failing to make a wholly effective transition into 3D design.
Sam Gill
Gadget and tech news: In pictures

Show all 25
Bloodborne: The Old Hunters
*****
PlayStation 4 (£15.99)
Like The Artorias of the Abyss for Dark Souls, The Old Hunters – the first and only expansion for 2015's masterful action RPG Bloodborne – proves that FromSoftware truly gets how to produce DLC. Whether it's the overly generous swath of inventive original trick weapons, the three new yet eerily familiar environments, the advancement of the game's already cryptic lore or the brutally hard selection of new boss fights, The Old Hunters is a nigh-on perfect addition to a modern classic. An essential purchase that breathes fresh life into Yharnam's decaying streets.
Oliver Cragg
Beyond: Two Souls
****
Playstation 4 (£24.99)
With its cast (Ellen Page and Willem Dafoe), and twisting sci-fi plot involving a young woman and her invisible friend, the remaster of Beyond: Two Souls doesn't hide its cinematic intentions. Originally released for the PS3 in 2013, this adventure game has had a lick of digital paint for its PS4 debut, and looks impeccable. Gameplay wise, it's relatively shallow, asking little more of the player than to follow simple on-screen commands, but the scope of the story, gorgeous visuals and Hollywood talent will keep you hooked.
Jack Turner
Register for free to continue reading
Registration is a free and easy way to support our truly independent journalism
By registering, you will also enjoy limited access to Premium articles, exclusive newsletters, commenting, and virtual events with our leading journalists
Already have an account? sign in
Register for free to continue reading
Registration is a free and easy way to support our truly independent journalism
By registering, you will also enjoy limited access to Premium articles, exclusive newsletters, commenting, and virtual events with our leading journalists
Already have an account? sign in
Join our new commenting forum
Join thought-provoking conversations, follow other Independent readers and see their replies