Snoop Dogg rage-quits video game in livestreamed rant: 'F*** this s*** man'
Rapper often livestreams himself to fans on social media
Roisin O'Connor
Wednesday 03 March 2021 09:22 Comments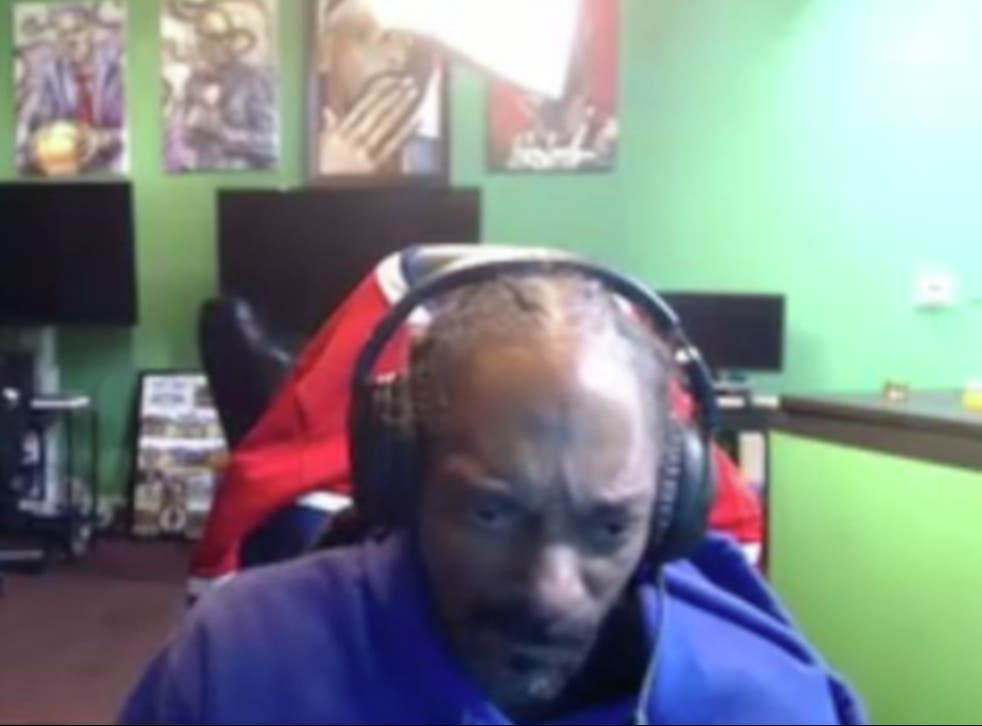 Snoop Dogg's fans on Twitch were treated to an expletive-filled rant after the rapper had a tough time on the Madden NFL 21 video game.
Twitch is a popular app that allows gamers to livestream themselves playing games while interacting with fellow players.
Snoop, who often livestreams himself on social media, was playing Madden over the weekend when the opposing team scored three touchdowns to his zero, after just 15 minutes.
Clearly having had enough, Snoop was seen pulling his headphones off and erupting in a sweary rant.
"F*** this s***, man, I came in this room and everything went bad," he said."F*** this s***."
Read more: Ant Middleton blames 'PC woke patrol' for departure from SAS: Who Dares Wins
He either forgot or didn't care that his livestream was still on, so fans got the full Snoop experience.
He later returned and switched off the livestream. At the time of writing, his rage-quit had received more than 200,000 views.
The rapper is a big NFL fan and recently co-hosted the "Puppy Bowl" on Animal Planet with his friend, Martha Stewart.
Register for free to continue reading
Registration is a free and easy way to support our truly independent journalism
By registering, you will also enjoy limited access to Premium articles, exclusive newsletters, commenting, and virtual events with our leading journalists
Already have an account? sign in
Register for free to continue reading
Registration is a free and easy way to support our truly independent journalism
By registering, you will also enjoy limited access to Premium articles, exclusive newsletters, commenting, and virtual events with our leading journalists
Already have an account? sign in
Join our new commenting forum
Join thought-provoking conversations, follow other Independent readers and see their replies