Splatoon, Westerado: Double Barreled, Destiny: House of Wolves, gaming reviews
Nintendo's foray into the world of online multiplayer is every bit as fun and original as you'd hope
Laura Davis
,
Jack Fleming
,
Oliver Cragg
Thursday 28 May 2015 14:36 Comments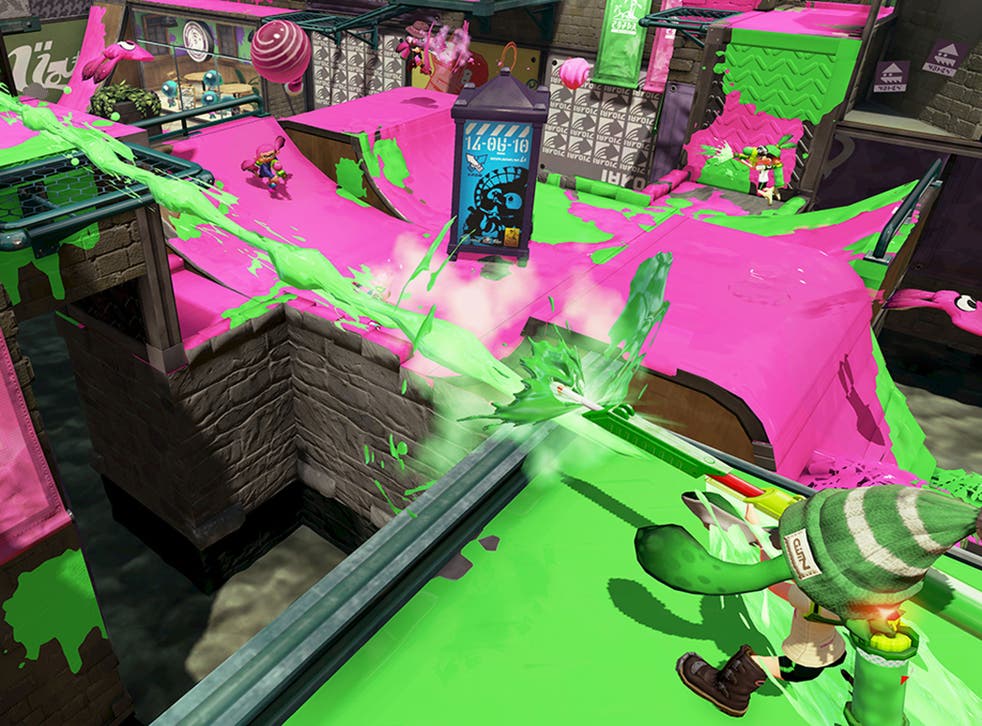 Splatoon
****
Wii U (£31.49)
It's safe to say that Splatoon is one of those games where "just one more turn…" will be the intention, but one not often adhered to. Nintendo's foray into the world of online multiplayer is every bit as fun and original as you'd hope. As one member of your team of four squid, the aim is to cover as much of the level in your ink as possible. The controls take a little getting used to, but once you've mastered tactics like gliding through the ink in disguise, testing out different methods to splatter as much of the ground as possible shows what the Wii U is perfect for.
Laura Davis
Westerado: Double Barreled
****
PC (£10.99)
This is a retro-styled adventure game where you play a cowboy trying to uncover who murdered their family, by talking to people and helping them with tasks. The quests that you do are nicely varied, although some of the shooting sections can get a bit tedious. The biggest achievement is that it doesn't just feel good for a game that was put together by five people; it just feels like a good game.
Jack Fleming
Destiny: House of Wolves
***
PS4, PS3, Xbox One, Xbox 360 (£19.99)
After unwittingly creating a battleground between the game's developer and Destiny's seasoned guardians with the ill-judged changes in its last expansion – The Dark Below – House of Wolves feels like a cautious olive branch from makers Bungie to its downtrodden fans. The Egyptian-inspired gear refreshes the grind for spoils, while the two new game modes offer enough to redeem the bland and poorly told story campaign. Considering the princely cost, this is a light expansion, but House of Wolves does just enough to reinstate the allure of Destiny's core experience.
Oliver Cragg
Register for free to continue reading
Registration is a free and easy way to support our truly independent journalism
By registering, you will also enjoy limited access to Premium articles, exclusive newsletters, commenting, and virtual events with our leading journalists
Already have an account? sign in
Register for free to continue reading
Registration is a free and easy way to support our truly independent journalism
By registering, you will also enjoy limited access to Premium articles, exclusive newsletters, commenting, and virtual events with our leading journalists
Already have an account? sign in
Join our new commenting forum
Join thought-provoking conversations, follow other Independent readers and see their replies