The Sims 4 review: want more from life? Create a sim
£49.99; PC; EA Maxis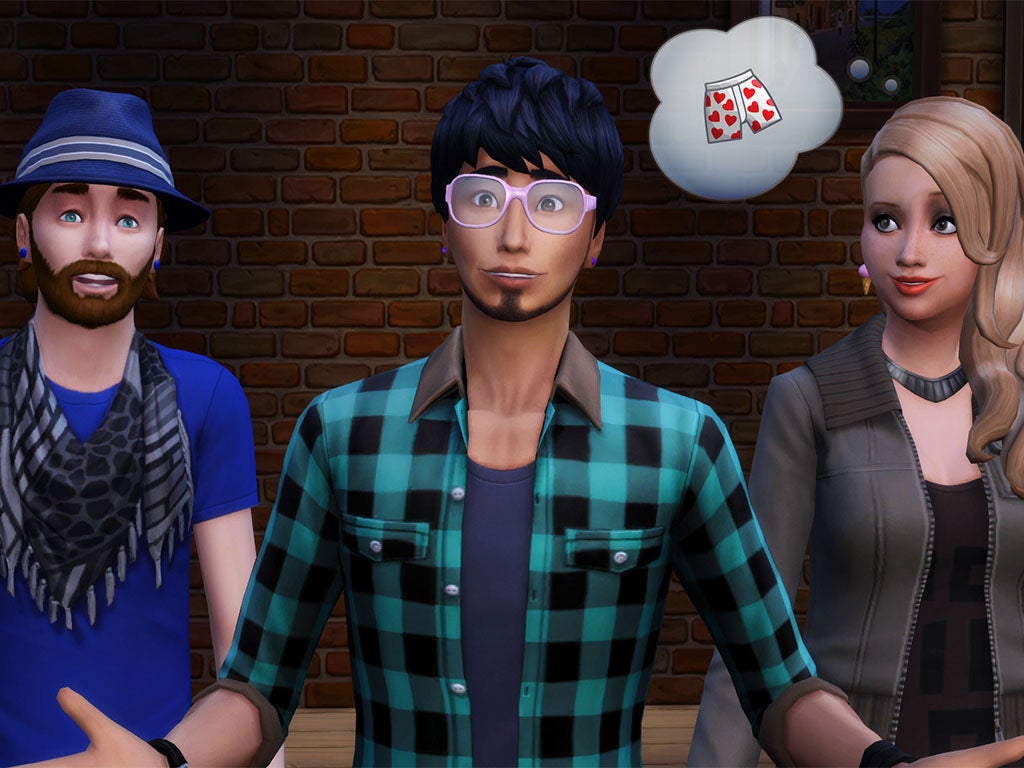 I have always wanted to be an astronaut. Not just to explore space, but to come home and have everyone tell me how brave and adventurous I was. The Sims lets you experience that; it lets you see what life would be like if you were successful and confident and had the ability to achieve whatever you wanted. Up until now I have not really understood the appeal of these games, but after having played through some of the fourth instalment I am beginning to understand.
For those unfamiliar with the series, you take control of a character who you then guide through their everyday life. You can tell them to eat, drink, dance, bathe, flirt, jog and a plethora of other actions. With this control you then try to manage their needs and undertake challenges to earn points - there is no overarching story to speak of.
The entertainment is garnered from expanding and improving the lives of your Sims, and as strange as it may sound to an outsider, this can be genuinely enjoyable. There is of course the option to abuse your Sim and try and get them into ridiculous situations, which can also be pretty hilarious.
Sims 4: screenshots
Show all 5
In Sims 4, characters are given personality traits which then dictate what they will desire and what will make them happy. Emotions and needs must be catered for in a variety of ways, they also have emotional needs which need to be met through social interaction or engaging in a hobby.
For many these games are little more than interior design simulators, and with the community elements present it is now a simple task to share your home with others and to investigate what others have done. There are also pre-assembled rooms that can be purchased to speed up the expansion of your virtual mansion, avoiding the need to place each element within a room individually.
Multitasking is now an option so you can chat to another Sim while exercising etc. Tasks are neatly organised in a stacking system which allows you to give a Sim a list of things to be getting on with while you deal with another. This system also allows a quick and simple way to remove tasks.
The pre-release build reviewed was also quite glitchy with tutorial messages disappearing only to reappear 10 minutes later. The loading between areas of the map was slow and seemed to add an unnecessary delay when playing the game.
Fans of the series have also been upset by the announcement that some of the features present in previous games will not be available in the latest instalment. For example swimming pools and the toddler stage of development have been removed (cynics might say that this has been done so EA can sell these as extras at a later date...). There is also a lack of alternative formats available as currently the only way to play this is on PC To avoid the pitfalls of the most piracy heavy platform EA have stated pirated versions of the game will appear completely pixelated and therefore unplayable.
The Sims 4 is an easy game to get into (though the constant tutorial-ising at the start can actually get a bit frustrating) and the reasons that people love this series are still present. The game's creators have tried to make the appeal as diverse as possible and have in most ways succeeded. However, I couldn't help but wish I could actually go to space and drive that spaceship around...
Join our commenting forum
Join thought-provoking conversations, follow other Independent readers and see their replies