This is what Sony's new 'Glacier White' PS4 looks like (including release date and price)
New console will go on sale as part of a bundle including sci-fi shooter Destiny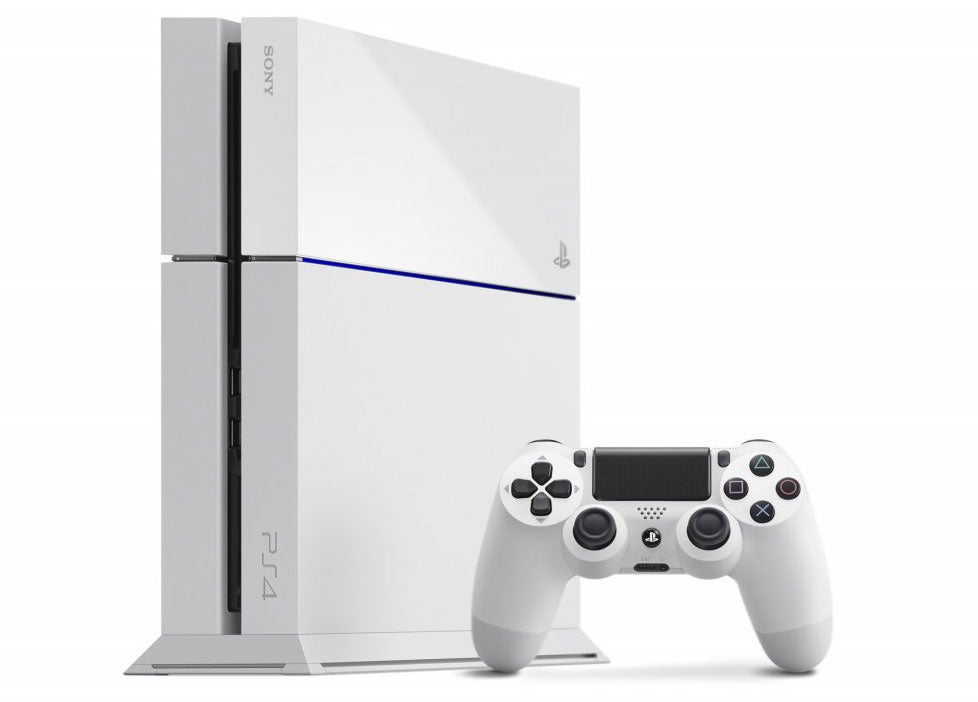 You may have missed it among the flurry of announcements at this year's E3, but Sony's sleek PlayStation 4 is now available in white as well as black.
It's only a colour swap (the internal remain exactly the same) but the white PS4 will go on sale on 9 September this year as part of a new bundle with hyped sci-fi shooter Destiny. Price hasn't been confirmed by Sony but think around the £380, £390 mark.
Sony's calling the colour of the console 'Glacier White' and it's true that the grey highlights at the bottom of the DualShock 4 controller do give it a certain polar feel – but we're not sure if we would actually prefer it to the standard black edition.
Sony's White PS4: Pictures
Show all 8
Sony unveiled the re-coloured PS4 alongside a new Destiny trailer in which Peter Dinklage (aka Game of Thrones' Tyrion Lannister) voices an AI construct-slash-companion similar to Wheatley in the Portal series or 343 Guilty Spark from Halo.
A limited closed alpha for the game was also announced (though registration is now unfortunately over) with a general beta going live on 17 July.
Join our commenting forum
Join thought-provoking conversations, follow other Independent readers and see their replies