Uncharted 4: A Thief's End, review: 'Beautiful finalé to a spectacular series'
Naughty Dog - £49.99 - PS4
Jack Shepherd
Tuesday 10 May 2016 09:36 Comments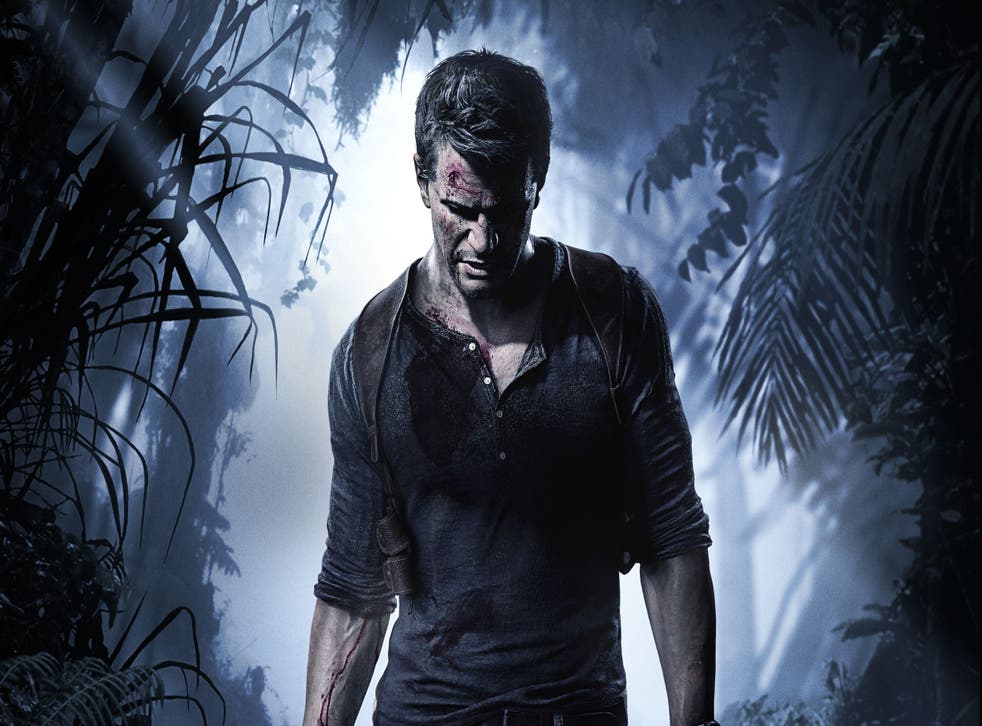 Getting a single-player game right is something extremely hard. As Quantum Break proved, having a cool concept, great actors and brilliant graphics doesn't necessarily lead to an exciting story; in that scenario, it actually led to one of the more boring blockbusters in recent memory.
Fortunately, Uncharted 4: A Thief's End not only balances gameplay with character development just right, it surpasses almost every story-led game in recent memory. Not since Naughty Dog's last venture, The Last of Us, have I been this unable to put the controller down. Like watching a fantastic movie, I didn't want to stop, I needed to find out what happens next.
Of course, this is primarily down to the story. Nathan Drake's last adventure wrapped things up quite nicely, but retirement doesn't suit our beloved hero. Although he's telling himself (and his wife, Elena) he is happy doing odd bits and pieces at home, there's a longing for more. Enter Sam Drake, Nathan's older brother who remained absent from the other three games, and for good reason: he was believed dead for 15 years. Unfortunately, he's promised a drug lord pirate treasure in exchange for letting him live.
As with all Uncharted games, riddles eventually piece together, and Nathan and Sam's fortune hunting – helped by long-standing ally Sully – begins. It's a wonderful adventure, filled with twists and turns; characters are emotional, the narrative is tight, and – while jumping from roof to roof may require some suspended disbelief – the relationships are realistic. Sam and Nate's brotherly bond is a wonder to behold, the pair sharing quips, teasing each other as all siblings do.
The gameplay itself – while it can be repetitive climbing buildings – is quite thrilling. One moment you'll be sneaking around enemies, the next you'll be opening fire. Suddenly, you'll be scuba diving, then you'll be playing Crash Bandicoot. Sure, open firefights can be slightly annoying as the controls can seem unintuitive, but around every corner, there is something breathtaking to make that momentary glitch instantly fade from memory.
There's also the presentation of the game. From running around busy parties in a suit to climbing huge abandoned buildings, it all looks stunning. The artificially rendered Scotland is beyond words. Even on a small TV, you'll be awestruck by the size of this game as well as the graphics, possibly the Playstation's best to date.
This isn't so much a game, it's a cinematic experience. You could watch a friend play the entire way through and not get bored. Uncharted 4 is unashamedly about the characters and their relationships. Although tied together by tight gameplay, it's all surpassed by the emotional struggles you will have. As we move into the next generation of blockbuster games, the Uncharted series will always have a place in every Indiana Jones fan's heart. A fantastic finalé to a spectacular series.
Register for free to continue reading
Registration is a free and easy way to support our truly independent journalism
By registering, you will also enjoy limited access to Premium articles, exclusive newsletters, commenting, and virtual events with our leading journalists
Already have an account? sign in
Register for free to continue reading
Registration is a free and easy way to support our truly independent journalism
By registering, you will also enjoy limited access to Premium articles, exclusive newsletters, commenting, and virtual events with our leading journalists
Already have an account? sign in
Join our new commenting forum
Join thought-provoking conversations, follow other Independent readers and see their replies