What is Minecraft and what about it is attracting 10,000 gamers to Minecon2015?
Over 70 million copies of Minecraft have been sold worldwide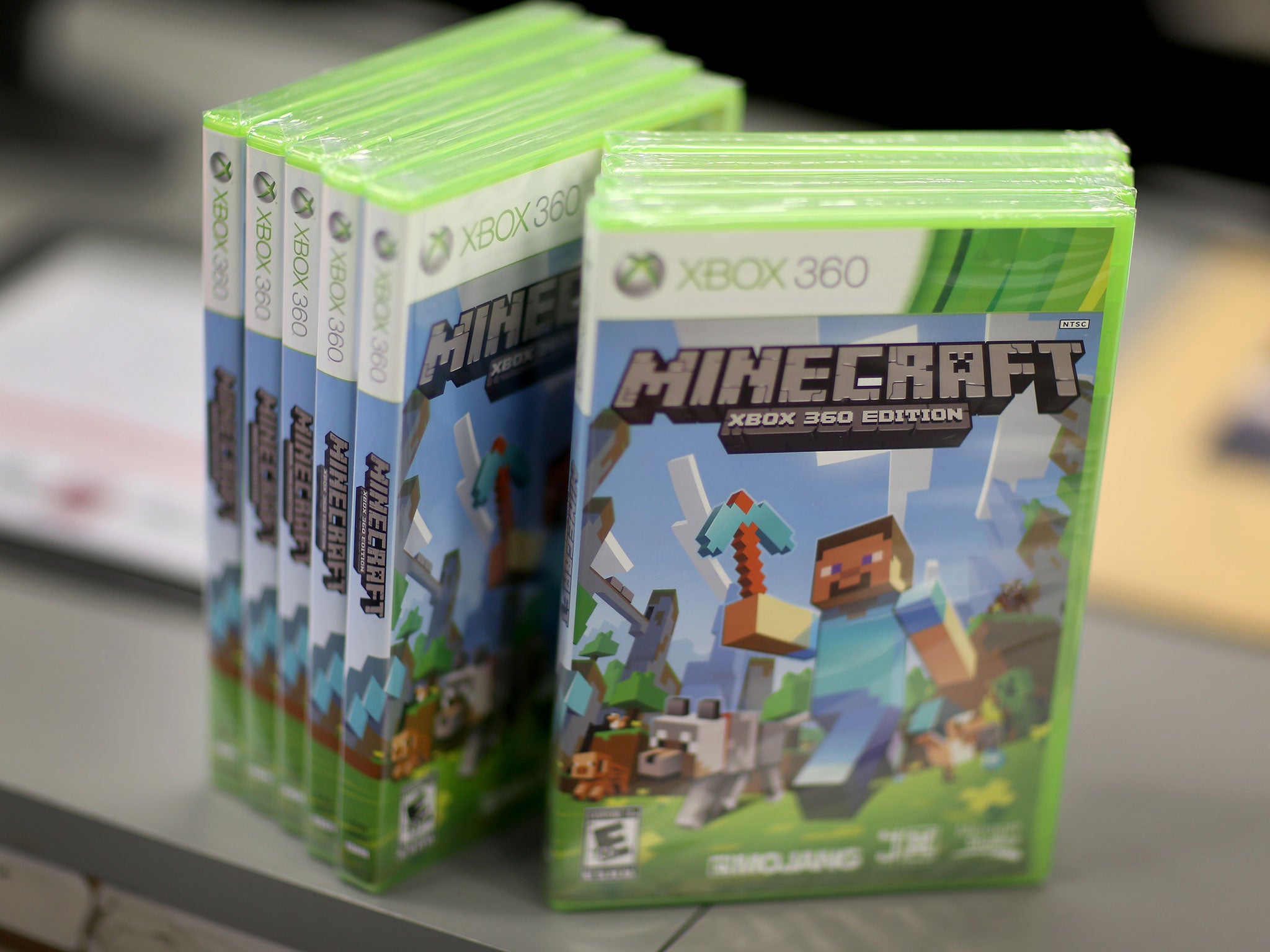 As many as 10,000 Minecraft fans are set to gather in London to take part in MineCon2015, where they will be able to indulge in talks, events and a party with fellow fanatics of the game.
Stampy, The Diamond Minecraft and Captain Sparklez are among the game's stars to be appearing at the convention between 4 and 5 July.
But what does the game involve and when did the phenomenon start?
What is Minecraft?
Often described as virtual Lego, the game enables players to create unique worlds by breaking and placing blocks. These pieces are made of a wide range of materials, including dirt, rock, sand, lava and obsidian. This means players can put together almost anything.
A geographically accurate landscape of the UK built using the Ordnance Survey is among the mind-boggling creations on Minecraft.
Minecraft creations
Show all 5
Is it a single-player game?
Users can play in numerous modes including singleplayer and multiplayer. They can also chose between survival - where a player must maintain their health - and creative – where resources are unlimited.
Blocks can be used to create weapons including swords, armour, and bows to protect a player against nocturnal creatures including creepers, skeletons, zombies and spiders.
Other living beings on the game, such as pigs and cows, can be harvested for food and building materials.
These goods can then be traded on.
Where did it all begin?
The game was created in 2009 by Markus Persson, a gaming developer and founder of Mojang. He is better known by some players by his gaming name Notch.
Over the years updates gave fans more and more possibilities, and Minecraft is now not only available on PCs, but also the Xbox, PlayStation, on smartphones as well as Amazon Fire TV and Raspberry Pi.
In November 2014, Microsoft bought the game from Mojang for $2.5billion (£1.6billion) after Persson tweeted that he wanted to "move on with life" in June of that year.
Overall, the game has sold 70 million copies.
Join our commenting forum
Join thought-provoking conversations, follow other Independent readers and see their replies