The Independent's journalism is supported by our readers. When you purchase through links on our site, we may earn commission.
World Cup 2014: The best football mobile and tablet games
England might not win, but that doesn't mean you can't experience success on the virtual pitch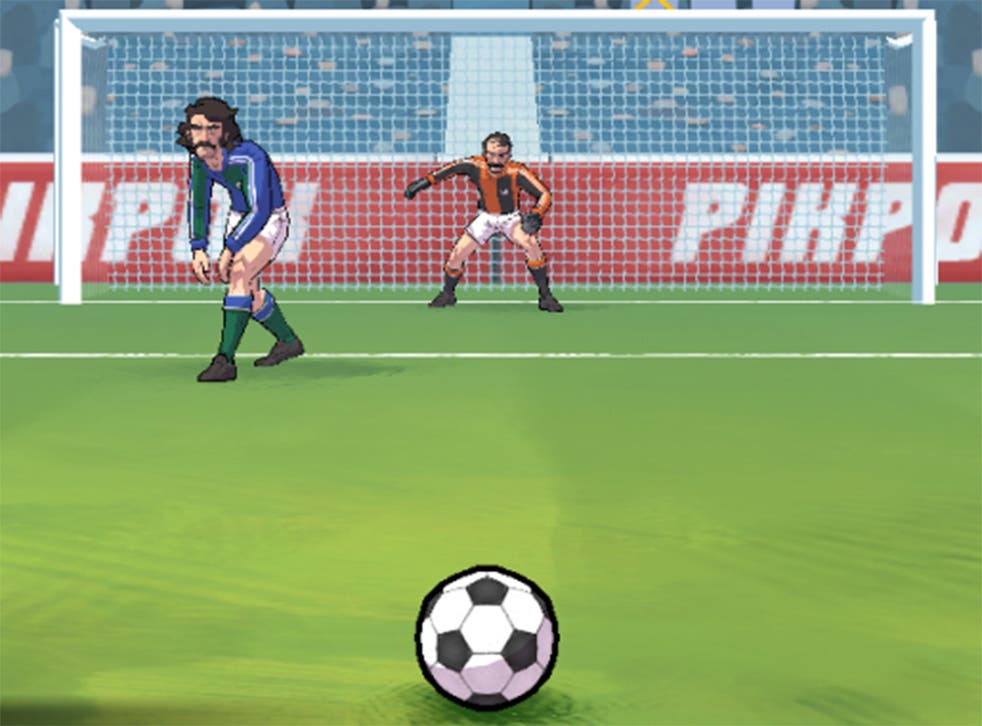 With the World Cup in full swing in gripping fashion, what better time to celebrate the beautiful game than with a run down of the best mobile and tablet games to fill those agonizingly long intervals between matches. There are a daunting amount of football games on iOS and Android devices, but each of the games below rank among the best you'll find on app marketplaces (at least until someone finally gets around to remaking Sensible Soccer for handhelds).
New Star Soccer
Android/iOS, Free (In-App Purchases)
When Bafta-winning developer Simon Read faced flagging sales and significant amounts of debt in the pursuit of success with his PC football sim New Star Soccer he turned to the mobile market as a last resort. This unique title now sits among the highest echelon of football games on any gaming device with millions signing up to simulate the lives of a professional footballer climbing up the leagues. With RPG-lite training schemes, relationship management and match day gameplay that gives you a chance to make the crucial plays count, New Star Soccer is a simple, addictive slice of armchair wish-fulfillment.
Football Manager 2014
Eschewing the free-to-play model in favour of a reasonable admission price, Football Manager 2014 distills the basics of the intimidatingly expansive PC and Mac management sim for the mobile market. The touch controls can be a little fiddly during team selections, but the depth of managerial control in this sim really separates the Mourinhos from the Moyes's. Best played on a big screen tablet, specifically the iPad as the iOS exclusive cloud saves allow for cross-device play if you happen to own an iPhone as well.
Score! World Goals
Android/iOS, Free (In-App Purchases)
Score! World Goals brings an element of the puzzle genre to the field, asking players to recreate classic goals from the sport's storied history books. With decades worth of the finest finishes from world football, this is one for those who know their van Basten volleys from their Roberto Carlos screamers. The intuitive swipe gestures initially hides a level of complexity on higher difficulty levels that on the toughest settings require precision input to hit the sweet spot on a powerful strike or to thread the needle on a perfect through ball.
Fifa 14
Android/iOS/Windows, Free (In-App Purchases)
The alpha football franchise from the console market brings its crisp visuals, official licenses and nuanced gameplay to the app store. While the more complex trick controls don't lend themselves well to smaller mobile screens and the commentary team make Phil Neville sound dynamic, if you can stomach the price of the in-app purchases (and the cost of a whopping 1.3GB of storage on your device) Fifa 14 is a faithful adaptation of EA's biggest cash cow.
Flick Kick Football Legends
Android/iOS, Free (In-App Purchases)
PikPok made their name with the original Flick Kick, but the endearing cel-shaded comic book style, expanded gameplay modes and competitive leagues in Flick Kick Football Legends make it outshine its popular predecessor. In spite of the extra content it's still at its best when you're planting one of its patented flicked free kicks straight into the top corner. A fun, fluid arcady footy game that's only hampered by an irritatingly strict energy meter that refills painfully slowly in real time.
Soccer Superstars 2012
Android/iOS, Free (In-App Purchases)
Arguably the most videogame-y entry on the list, Soccer Superstars 2012 shuns realism and dons the fantasy jersey in emphatic fashion with super moves and unique star players like Jack the Pirate who is a… well, he's a pirate. While it's a little too easy to hit the back of the net and the tutorials at times seem longer than a real-life ninety minute game, Soccer Superstars is a quirky management/sim hybrid that's worth a look for those ready to embrace its idiosyncrasies.
Fluid Football Versus
Android/iOS, Free (In-App Purchases)
If you can stomach the persona non grata commentary team of Andy Gray and Richard Keys then Fluid Football presents an interesting mix of gameplay that combines the tactical elements of Score! with the goal mouth, one-chance opportunities of New Star Soccer. The opposition AI is more than a little harsh and the in-app purchases push the value boundaries of free-to-play, but Fluid Football is a smart attempt at recreating the strategic art of football especially in its titular multi-player versus mode.
Real Football 2013
Android/iOS/Windows, Free (In-App Purchases)
The Pro Evolution of the mobile sphere, Real Football represents the closest competitor to Fifa's dominance in recreating a fully realized, end-to-end football match. Overzealous refs, freemium pay walls and frequently unintuitive match day controls can be a little hard to stomach, but the club management features and impressive visuals make this a strong competitor for Fifa's crown.
Register for free to continue reading
Registration is a free and easy way to support our truly independent journalism
By registering, you will also enjoy limited access to Premium articles, exclusive newsletters, commenting, and virtual events with our leading journalists
Already have an account? sign in
Register for free to continue reading
Registration is a free and easy way to support our truly independent journalism
By registering, you will also enjoy limited access to Premium articles, exclusive newsletters, commenting, and virtual events with our leading journalists
Already have an account? sign in
Join our new commenting forum
Join thought-provoking conversations, follow other Independent readers and see their replies