Why Covid has disrupted your sleep - and how you can take back control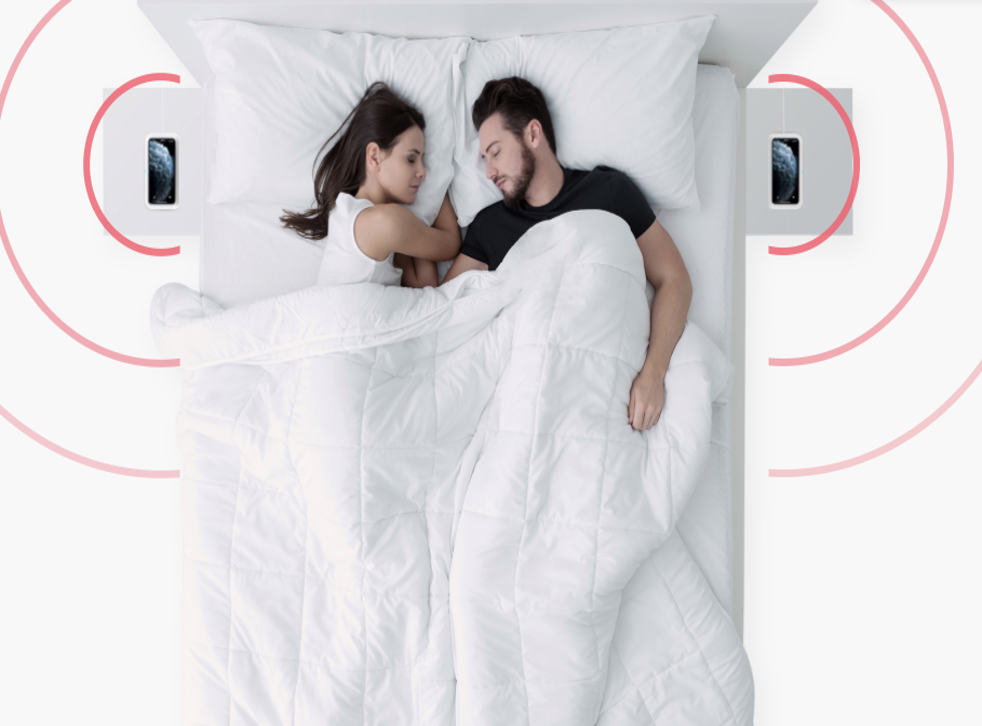 The toll of the Covid-19 crisis and the lockdown regulations that have ensued since early last year has seen a decrease in quality of sleep, studies have shown.
According to the British Sleep Society, roughly three-quarters of people in the United Kingdom have had a change in their sleep during the pandemic, with fewer than 50% getting refreshing sleep.
The problem is not just related to the UK, of course. According to medical journal The Lancet, In Italy, anxiety related to COVID-19 was highly associated with disturbed sleep: "In a survey of 2,291 Italians, 57.1% reported poor sleep quality, 32.1% high anxiety, 41.8% high distress, and 7.6% reported post-traumatic symptoms of stress." Indeed, the International COVID-19 Sleep Study suggests a correlation between insomnia and confinement, anxiety, and other psychosocial factors.
It seems timely, therefore, that SleepHalo — an inductive loop wireless phone charger that incorporates electromagnetic field shielding — should be released onto the market this week, the new product designed to protect users from mobile phone radiation and help provide peace of mind when sleeping with one's phone nearby.
For Dave Clark, the founder of SleepHalo, the idea for the product was born when his wife began frequently waking up with migraines. "We also have a sick family member who calls all hours, so not having the phone close by was a problem," he explained. "We decided to scour the internet and buy some sort of radiation blocker so we could keep the phone close by, but nothing existed."
Driven by the success of the product in his own life, Clark soon realised that his household would not be alone in this predicament. Having contacted YouGov, he was amazed to discover that 63% of GB adults believe the radiation from mobile phones is harmful. "It was one of those Eureka moments," he explained. "What started out as a cure for my wife's migraines actually has global appeal."
Developed at Silverstone and manufactured in High Wycombe, SleepHalo is produced with Clark's determination to maintain sustainable and local design and manufacturing in mind. "The environment should be a big factor in all decisions; we wanted a product and packaging that was 100% recyclable," he said.
"It also important to try and employ local labour and do our bit for British Industry. We're very proud that not only is the product designed in the U.K., it's also manufactured here as well."
SleepHalo is not Clark's first in venture into innovative product design. 15 years ago, he was one of the driving forces behind Road Angel, a car product that uses GPS technology to improve driver safety. Now, he has reassembled that same team to work on SleepHalo.
"It was fantastic to be able to pick up the core team from the Road Angel days and bring them back together for this new project," he said. "We have a great working relationship and everyone has a real 'can do' attitude. It's also nice when everyone just gels and knows where they stand. But I think the product is the key that brought us all back together. We've all kept in touch but as soon as I mentioned SleepHalo they just got it."
Clark believes there is potential for huge growth for his product in a market that is constantly expanding, and is confident that the utility of the product will almost sell itself.
"It's a simple, beautifully designed product that does exactly what is says on the tin: Wireless phone charging with radiation protection".
SleepHalo™ is available from Angel Electronics www.sleephalo.com
Join our new commenting forum
Join thought-provoking conversations, follow other Independent readers and see their replies