Independent on Sunday's Happy List 2015: Mark Wilson and Ali Ghorbangholi, Life savers
Mark and Ali's medical app has over 7,000 registered users to date, and can be used all over the world
Emma Ledger
Sunday 07 June 2015 00:15 Comments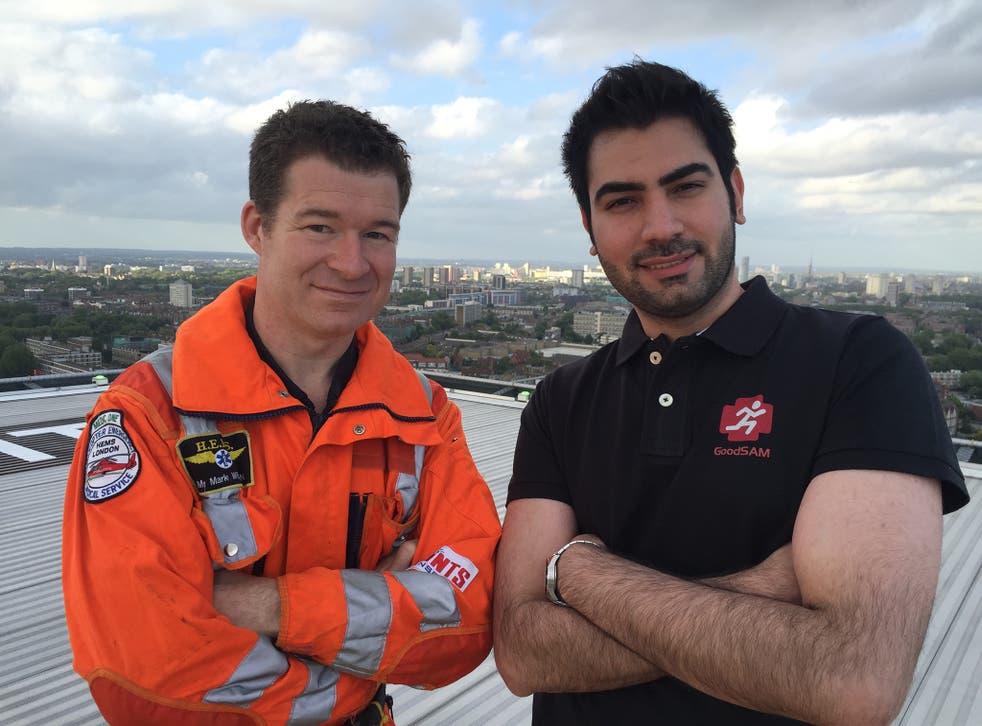 As London Air Ambulance doctor and Neurosurgeon Mark Wilson knows only too well, every second counts in a life threatening emergency. It inspired him to invent the GoodSAM smartphone app, which he co-founded with IT whizz Ali Ghorbangholi and their team in 2013.
Designed to speed up medical intervention after an emergency, the GoodSAM app alerts nearby first aid trained 'Good Samaritans' who have signed up and informs them that help is needed nearby.
Mark says: "The ambulance services, no matter how quick they are, aren't there in the first two minutes. Some people lose their airway because of that; and cardiac arrest data shows that for every minute that people don't get CPR they have a 10% increase in death rates."
In Pictures: Independent on Sunday's Happy List 2015

Show all 96
GoodSAM operates much like a medical version of Hailo or Uber, matching up the closest person to the alert. It revolutionises the ability to activate local first-aiders in time-critical emergencies, cutting the length of time before they can be on the scene saving lives until the ambulance arrives.
The app identifies the alterer's location and will call 999 simultaneously and issue a group alert to the nearest 'Good Samaritans'. When a Samaritan is on their way, the alterer will be informed, and allowing a message service between the two.
The app, Ali explains is a "round and round service", so even if a call is rejected, "it is passed onto the next closest person until someone accepts the call."
With over 7,000 registered users to date, GoodSAM can be used all over the world and has had significant interest from Australia and India.
Mark adds: "We already have a large amount of medically trained individuals signed up, but we need more people to become alerters and download the app, so that in time of need, help is only a call away.
Sometimes a smartphone app comes along that improves life so brilliantly it makes you thankful that we are surgically attached to our mobile phones.
Register for free to continue reading
Registration is a free and easy way to support our truly independent journalism
By registering, you will also enjoy limited access to Premium articles, exclusive newsletters, commenting, and virtual events with our leading journalists
Already have an account? sign in
Join our new commenting forum
Join thought-provoking conversations, follow other Independent readers and see their replies