When was the last time you gave to charity and how did they spend your money?
Davin Broadbent
Tuesday 26 March 2019 22:21 Comments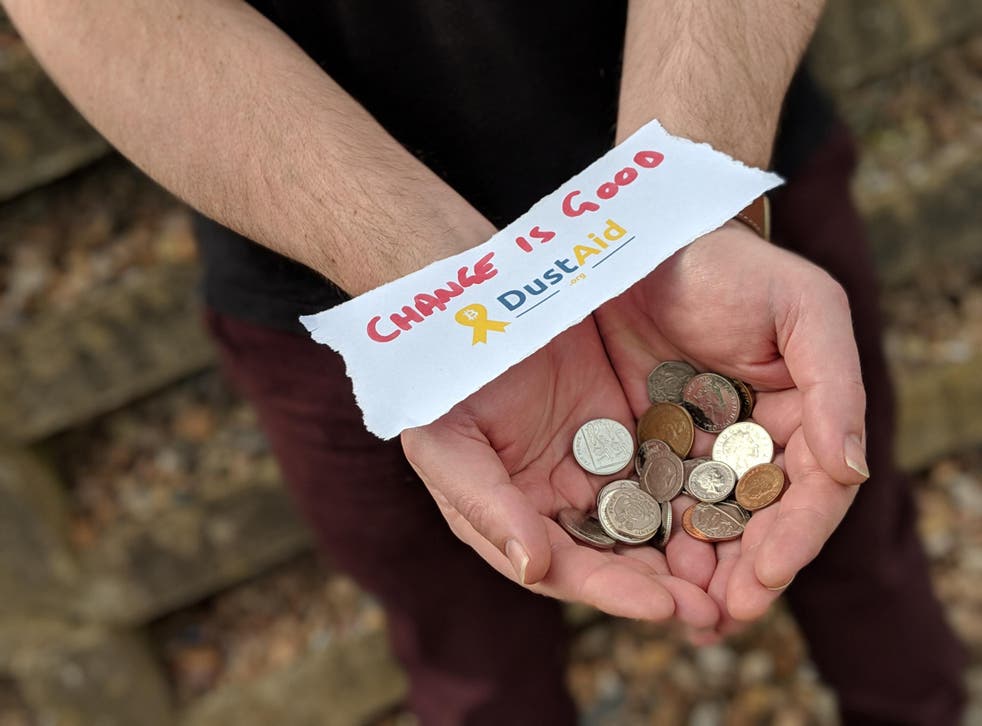 With Red Nose Day in the UK failing to pass its 2017 fundraising total and BBC viewership falling by over 600,000, it may be possible that sentiment towards supporting charities is declining. Of course it's hard to discount things like austerity and the monumental distraction that is Brexit as contributing factors but I'd like you to think back and try to remember the last time you donated to a cause; can you remember who they were and what they promised to do with your donation?
In fact, how do we know that our donations are even getting to the people or projects that we are trying to support? There are over 150,000 registered charities in the UK alone and at least that many again which are unregistered. Many of these are struggling and most of them are trying their best, yet the overheads and operating costs alone can see a significant percentage of any funds raised being diverted from the intended beneficiaries and being used simply to keep the lights on.
According to a survey by Fidelity Charitable, 41% of donors say they have changed their giving due to increased knowledge about non-profit effectiveness. Charities in the main have been set up as worthy causes but like every organisation have to deal with issues related to efficiency and prioritisation. They also have to contend with an ever more competitive funding landscape, where multiple shared causes are forced to fight for every penny. All of this ultimately means that donors are becoming more considered and potentially overexposed to the "hearts and minds" messaging that has served charities so well over the past 50 years.
Einstein is widely credited with saying, "The definition of insanity is doing the same thing over and over again, but expecting different results." So despite the fact that many charities have evolved and become ever more sophisticated in their approach to fundraising, they are still seeing diminishing returns which doesn't bode well for the future of the charity. The knock on effect is even worse for the beneficiaries who rely on these donations to sustain them.
The United Nations Conference on Trade and Development (UNCTAD) states that achieving the SDGs (Sustainable Development Goals) will require $5–7 trillion, with an investment gap in developing countries of about $2.5 trillion.
Something has to change. An unlikely saviour could potentially be found in the use of blockchain technology. By now many of us have probably heard of Bitcoin, the cryptocurrency which sparked an investment bubble in 2017 to 2018, and while that is interesting, it is the underlying blockchain and DLT (Distributed Ledger Technology) that could potentially change the way that charities operate. The technology allows for the first time the potential for full transparency in the entire donation lifecycle from donor to beneficiary in a publicly visible ledger.
One particularly interesting organisation looking to develop this technology for charity use is DustAid which recognised that transparency in the charity sector is sadly lacking. DustAid is a UK based not for profit start up, which is working with blockchain based exchanges and projects to allow users to voluntarily donate to small worthwhile causes. The first beneficiaries of these donations are set to be The Little Edi Foundation, Space For Giants and Ormiston Families.
With no real sector leadership emerging DustAid have taken it upon themselves to deliver a platform utilising blockchain and DLT which will not only allow charities to demonstrate how a donation was made but where and how it is to be used. In an attempt to further improve efficiency DustAid have partnered with Helpfor.org to build the largest actionable charity database in the world. In addition DustAid are in the process of building the largest tech for good ecosystem in the world in the form of the DustAid alliance.
DustAid have already piqued the interest of government and industry bodies as well as multiple charities and projects in the blockchain space, they have a launch event planned for early April 2019 and expect to begin delivering donations shortly afterwards. This could be a catalyst for wider adoption of blockchain technology and at the same time deliver the much needed push which takes charity into the 21st century.
Duncan Murray, Managing Director of DustAid, says "With growing populations and diminishing resources, the challenge facing charity and government now and in the future is how to do more with less. In order to improve trust and engagement, charities especially need to be open about how that will be achieved. DustAid​ intend to lead by example and drive full transparency in the sector."
For more information on DustAid please visit their website www.dustaid.org
Davin Broadbent is the CMO for DustAid and the MD for Proven Marketing, as well as an advocate for the adoption of new technology to empower social change.
Register for free to continue reading
Registration is a free and easy way to support our truly independent journalism
By registering, you will also enjoy limited access to Premium articles, exclusive newsletters, commenting, and virtual events with our leading journalists
Already have an account? sign in
Join our new commenting forum
Join thought-provoking conversations, follow other Independent readers and see their replies