How therapy pets can be a powerful way to help children in need
Whether they are fluffy or furry, studies suggest that contact with animals has significant benefits for the mind. Marie Carter explores how this fuzzy form of therapy is helping vulnerable kids
Marie Carter Robb
Monday 02 December 2019 16:15 Comments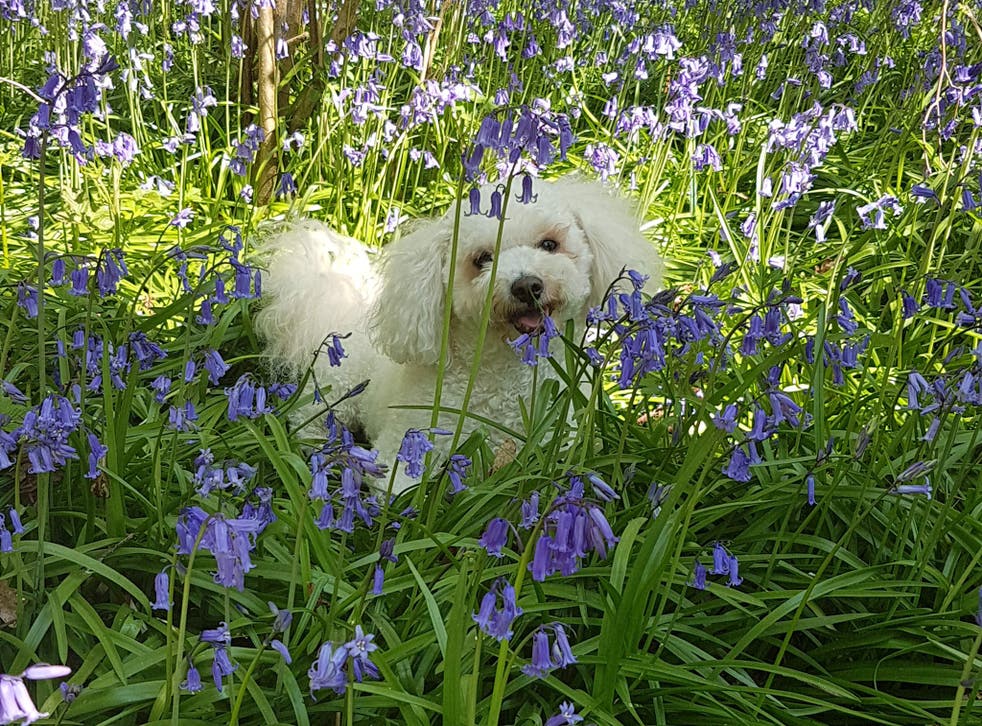 Pets, especially dogs and cats, can have amazing therapeutic benefits for children and young people with complex emotional and behavioural needs.
Ben*, a shy child who couldn't bear the gaze of another human, whether child or adult, was smiling for the first time anyone knew. The little boy, barely 10 years old, had experienced such severe trauma in his family background that it had left an indelible mark on his nascent personality. But, now, he was slowly but most certainly and surprisingly coming out of his shell as he reached forward again to caress the tufty mane of Lola, a five-year-old alpaca.
His eyes sparkled as Lola bobbed her head towards his arms looking for more affection. Ben gazed lovingly at Lola and told her she was a 'good girl'. Weeks later he started to trust his surroundings more and even started to speak to people, other children and adults too. He opened up and started healing, and learning to live life on life's terms.
Ben is a young resident at one of Calcot Services for Children's (www.csfc.co.uk) residential care homes called The Lodge. The homes, based in Berkshire and Hampshire, provide 52 weeks a year care and accommodation for looked-after children who have emotional, social and behavioural difficulties. Young people admitted to the homes can vary in age between five years and 18 years, and all have complex emotional and behavioural requirements. Each of the homes uses pet therapy to help the children heal emotionally, and emerge into the world more confidently with a greater degree of trust in others.
Ben's remarkable transformation is one example of the healing power of animals and how exposure in a care environment to their innocence and patient kindness can transform young lives scarred by trauma, or made unbearable by emotional or behavioural difficulties. Children on the autism spectrum who find it difficult, if not impossible, to navigate their challenging emotional worlds, find pet therapy particularly beneficial. The simple act of stroking an animal can have calming effects and even help to regulate blood pressure.
Young Ben's remarkable emotional journey was assisted by the resident alpacas which he helped to care for and love.
Rachel Redgwell, managing director at Calcot Services for Children, explains: "The alpacas were an amazing tool to support self-regulation and an aura of calm when Ben needed it most. Many a moment of sadness, frustration, anger and deep thought was spent in the alpaca field with Ben often spending long periods of time sitting and laying with his dear friends. Living alongside the alpacas taught Ben that there were alternative ways to cope with and manage big feelings. The bond between Ben and the alpacas was clear to see and indeed the most difficult part of Ben's transition onto a long-term placement was to process and prepare for the end of living alongside the alpacas."
Famous pets - In pictures

Show all 6
Dogs, alpacas and chickens are animals that are deployed particularly in therapeutic environments to help children and young people. The feelings of acceptance and comfort that an animal can bring are what carers describe as close to "miraculous".
Rachel adds: "For young people experiencing a period of crisis, often including some level of rejection or trauma, it was important for us to have a way in which they could have positive experiences of relationships in an enjoyable and non-threatening way. For some young people, it is appreciated that developing relationships and attachments with other humans is much too difficult, too painful and too complex."
Children on the autism spectrum suffering sensory overload or full-blown meltdowns can benefit from pet or animal-assisted therapy. Esteemed child psychologist Brian Levinson observed how the presence of a dog helped to strengthen an autistic child's connection with their environment. Levinson found that when he brought his dog Jingles along to sessions with his patients, they were much more responsive and made efforts to initiate conversations.
Children with autism who have dogs as pets are also often able to form strong social bonds with the animals which can help when it comes to socialising with peers and adults.
Another organisation, the charity Parent and Child Together North East (www.pactne.co.uk), a supported housing project for vulnerable families, based in a semi-rural location on the edge of Darlington, County Durham also deploys animals in therapeutic ways. The families who live there are vulnerable for a variety of different reasons, including challenging home lives. The charity provides comfortable family homes and support includes parenting training, counselling, advice and guidance, and recreational and occupational activities. They live in well-equipped wooden cabins and enjoy plenty of space and fresh air as well as the company of goats, alpacas, chickens and a dog.
Mick Sutcliffe, operations manager of the project, says the families all enjoy the company of the various animals but it's the dog (a rather portly schnauzer called Schubert) who has the most therapeutic impact on the families. "Everyone knows him, plays with him, talks to him ... and feeds him," he says.
Denzel, a bichon frise, was brought into Pondview as a therapeutic pet, the first pet for Calcot Services for Children. Before Denzil was allowed to live at the home, its managers had to submit evidence to their insurance company that proved the children could look after him; this included a stint of charity dog walking. Denzel has been living at Pondview for almost five years and is an amazing attribute to the home. The five-year old dog has seen a number of children move in and later move on from the home upon their own progression, he has provided so much comfort and love to all children placed at Pondview.
An example of Denzel's love and therapeutic input into others' lives has been particularly evidenced with one child; we will call her 'Mary'.
Mary was someone who moved to live at Pondview not wanting to engage with adults and was very 'closed off'. Mary was instantly drawn to Denzel and they would spend a great deal of their time together. Mary had said that she could talk to Denzel and he would understand and not 'judge' her. There were many times when they would spend quiet time together, the adults would seek both out and find them together. There was a time when Mary would open up to adults and become upset and at times distressed. Denzel would go straight to her to provide comfort, knowing that she was upset. There were also times when Mary only wanted to be with Denzel and this was respected as a great form of therapy and calming time for her.
The bond between the two has grown and developed and Mary refers to Denzel as 'her dog'. They adore one another and recently Mary moved on from Pondview and was given a cushion with his puppy picture on it; this sits on her bed in her new home as a comforting cushion for her.
Support free-thinking journalism and attend Independent events
Mary will continue to see Denzel and he will be taken for visits to maintain their loving relationship and ensure Mary still has him in her life.
Whether a dog, goat or alpaca, the unconditional love and companionship of an animal can bring enormous therapeutic benefits. The remarkable journeys of the children and young people in the care of organisations that are investing the time and other resources in mining this rich therapeutic seam are surely testament to that.
*Names have been changed to protect identities.
Marie Carter is the Editor of Pets Magazine (www.petsmag.co.uk), a digital magazine for pet-owners. Follow Pets Magazine on Twitter: www.twitter.com/pets_mag Follow Pets Magazine on Facebook: www.facebook.com/petsmag.co.uk
Register for free to continue reading
Registration is a free and easy way to support our truly independent journalism
By registering, you will also enjoy limited access to Premium articles, exclusive newsletters, commenting, and virtual events with our leading journalists
Already have an account? sign in
Join our new commenting forum
Join thought-provoking conversations, follow other Independent readers and see their replies