Orton's life and crimes
The trial of the great playwright, jailed for defacing library books, is being re-examined. By James Kidd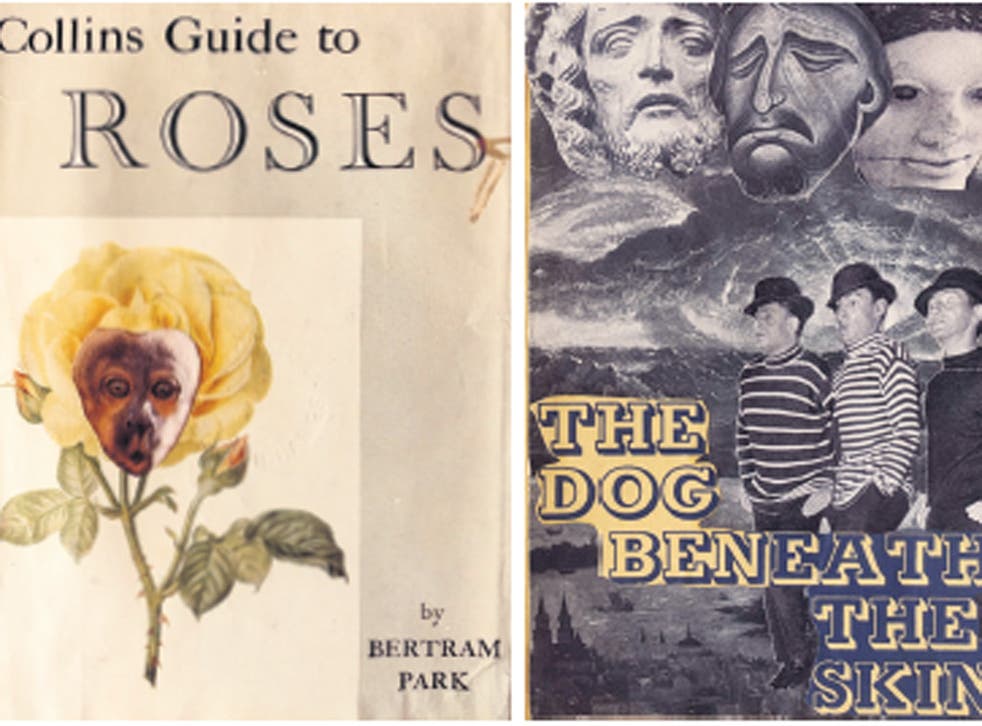 Over the next fortnight, Islington Museum in north London is marking an obscure, quirky and subversive slice of British literary history. On 25 April, it will be 50 years since Joe Orton, the playwright best known for Loot, and his partner Kenneth Halliwell were arrested for stealing and defacing library books. With the damage estimated at £450 (some 1,653 plates were removed from art books), Orton and Halliwell were sentenced to six months in prison, which they served later that year.
Islington Museum has begun its commemoration with Malicious Damage, an exhibition of the surviving 40 defaced dust jackets, which runs until 25 February. On 9 February, John Lahr, Orton's biographer and theatre critic of the New Yorker, will discuss the playwright's life and work with psychoanalyst Don Campbell. This weekend, Orton and Halliwell will be retried according to 21st-century law. The case is the brainchild of Greg Foxsmith, a criminal lawyer and Islington councillor. It will feature genuine lawyers, with the verdict decided by a circuit judge. "I have always been intrigued by the case," says Foxsmith. "It's not unique, but it's certainly very unusual. The sentence appeared to me to be quite harsh."
Orton later explained the custodial sentence by claiming the judge knew he and Halliwell were "queers". Due to the absence of trial transcripts Foxsmith cannot prove if homophobia did influence magistrate Harold Sturge. Instead, he concentrates on the legal differences between 2012 and 1962: he thinks they will be charged with theft, criminal damage and possibly a public order offence for their intent to shock.
Orton and Halliwell began stealing from local libraries in 1959. They were poor, unpublished and increasingly isolated from the world around them. It started as a cut-price way to let off steam and decorate their tiny flat: almost all the 1,653 art plates ended up as collages on the walls of 25 Noel Road.
The remaining 72 stolen books (novels, plays, biographies and works of glorious obscurity like Selvarajan Yesudian's Yoga and Health) had their dust jackets redesigned in a lewdly comic fashion. A sober critical appreciation of John Betjeman was emblazoned with a near-naked, tattooed elderly gentleman. The remaining part of the cover – JOHN BETJEMAN – stands out like a deadpan, mildly sinister caption. The titles on Emlyn Williams's Collected Plays became sexual innuendos: "Knickers Must Fall" and "Fucked by Monty".
"He Was Born Gray" appears innocuous – until it dawns that the original was He Was Born Gay.
A tamer, if surreal effort – a gorilla's head affixed to a flower on Collins Guide to Roses – provoked the greatest outrage at their trial. "A quite lovely book," the prosecuting barrister noted sadly. Interviewed in 1967, Orton alternated between dismissing the vandalism as "just a joke", and elevating it to an act of literary and even political protest. "I didn't like libraries. I thought they spent far too much public money on rubbish."
Orton and Halliwell reserved particular derision for the pulp fiction that lined so many library bookshelves. They pasted Agatha Christie's The Secret of Chimneys with giant cats. The plot of Dorothy L Sayers's Clouds of Witness was recast as the "enthralling" tale of "little Betty Macdree", interfered with by P.C. Brenda Coolidge. "READ THIS BEHIND CLOSED DOORS," the blurb warns. "And have a good shit while you are reading!" John Lahr sympathises with Orton's self-proclaimed role as righteous protester against prudish mediocrity.
"Orton wrote, 'Teach me to rage correctly.' He wanted to disturb people and make them see what utter rubbish they were reading. He delighted in irritating middlebrow people, whom he disdained." Lahr detects anger, frustration and revenge, but adds that jealousy played a crucial role. "Orton and Halliwell were sensationally unsuccessful in their attempts to break into the literary game. Coupled with the defensive arrogance of the failed, I think it's pretty clear their motive was envy at the 'rubbish' the library had on offer." Envy explains the choice of W H Auden and Christopher Isherwood's play, The Dog Beneath the Skin. A case of one unsuccessful collaboration between gay writers poking bitter fun at a rather more successful one?
By contrast, the 16 doctored Shakespeare plays reveal a genuine flair for book design: the plain covers of the Arden edition are embellished with beautiful or, in the case of Titus Andronicus, appropriately grotesque images. But as Lahr notes, Orton and Halliwell were mainly intent on dramatising an in-joke as public scandal. "They would hide and watch people look at their defacements. It was a piece of private theatre for their own amusement, but definitely staged." No verifiable records of contemporary reactions exist. But Mark Aston, head of Islington's Local History Centre, hints they were far from negative. "I have heard librarians almost looked forward to the next instalment. It became a bit of a game. But after two-and-a-half years, it had to end."
Their capture sounds worthy of an Orton farce. After a manhunt in which policemen and librarians posed incognito, Orton and Halliwell were undone by Sydney Porrett, a clever but rather pompous member of Islington's legal department. A model perhaps for Loot's Inspector Truscott, he pursued them through the civil courts, winning £262 in damages. Prison was a turning point for both. Halliwell began a slide into depression and violent self-pity that culminated in him murdering Orton in his sleep before taking his own life.
For Orton, jail marked the end of obscurity and the start of fame. It was in prison that he discovered the authentic voice of his plays, the mixture of high style and low impulses. "I tried writing before I went into the nick. But it was no good," he said in 1964. "Being in the nick brought detachment to my writing. I wasn't involved any more. And suddenly it worked." Lahr agrees. "He didn't care any more about people's judgment. He had gone beyond shame. He had nothing to lose. When you have nothing to lose you're dangerous."
The defaced books still divide opinion. Foxsmith sees them as evidence in a trial rather than works of art. Aston is proud of the collection, if slightly disapproving of its creation, and accepts the irony of the library's show with good cheer. Lahr sees the use of collage as ahead of its time. "We live in a world of collage. What is a remix but a collage?" Whatever the truth, the 40 remaining dust jackets prove one thing. You really never should judge a book by its cover.
The retrial and John Lahr's talk are part of Islington's LGBT History Month. Malicious Damage, Islington Museum, London N1 (www .islington. gov.uk) to 25 February
Register for free to continue reading
Registration is a free and easy way to support our truly independent journalism
By registering, you will also enjoy limited access to Premium articles, exclusive newsletters, commenting, and virtual events with our leading journalists
Already have an account? sign in
Register for free to continue reading
Registration is a free and easy way to support our truly independent journalism
By registering, you will also enjoy limited access to Premium articles, exclusive newsletters, commenting, and virtual events with our leading journalists
Already have an account? sign in
Join our new commenting forum
Join thought-provoking conversations, follow other Independent readers and see their replies