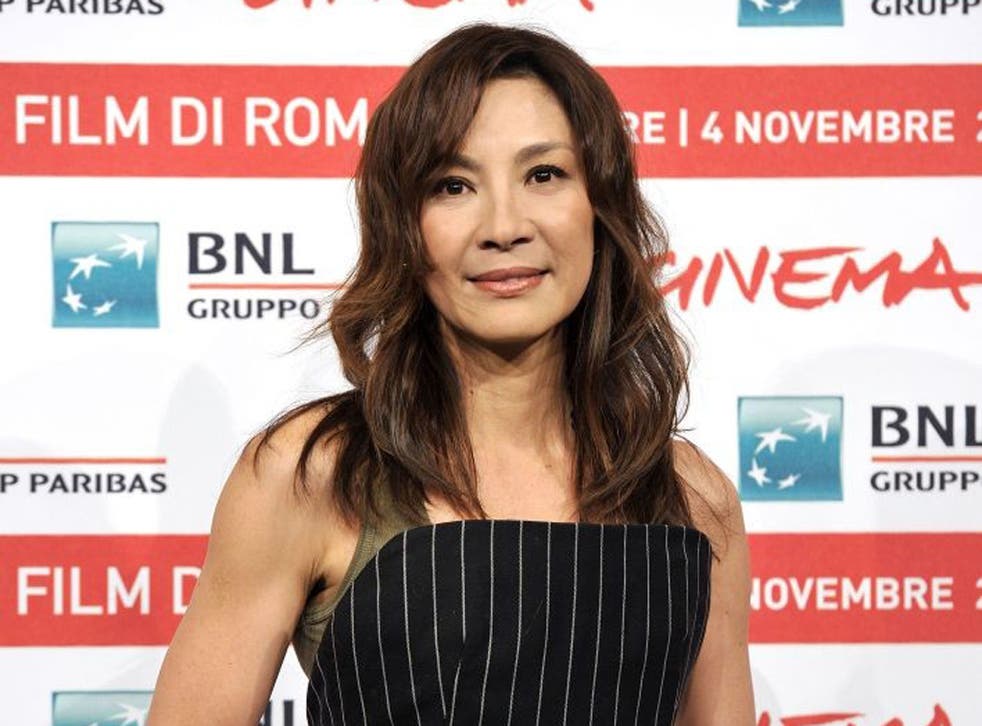 Now I definitely recognise that face...
You should do, it's Michelle Yeoh, the Malaysian-born actress famed for her show-stealing stunts.
Was she a Bond girl?
That's right – she starred alongside Pierce Brosnan in Tomorrow Never Dies.
But even bagging a BAFTA for Crouching Tiger, Hidden Dragon, can't compete with her next role – as Burma's pro-democracy leader Aung San Suu Kyi in The Lady, out tomorrow.
Why the change?
She says the Burmese leader, who spent more than a decade under house arrest, has been an inspiration since winning the Nobel Peace Prize in 1991. She told i: "That was like: 'Woah, an Asian woman getting this?' I was very driven to find out more." When she found out a film was planned, she sought out the part.
Not a job for the faint-hearted...
No. She must be one of the only world-famous actresses to have been deported this year. When she tried to enter Burma in June she was put straight back on the plane, having been blacklisted by the authorities. "They said: 'I think we have some immigration problems.' I said: 'But why?' But they wouldn't explain."
Register for free to continue reading
Registration is a free and easy way to support our truly independent journalism
By registering, you will also enjoy limited access to Premium articles, exclusive newsletters, commenting, and virtual events with our leading journalists
Already have an account? sign in
Register for free to continue reading
Registration is a free and easy way to support our truly independent journalism
By registering, you will also enjoy limited access to Premium articles, exclusive newsletters, commenting, and virtual events with our leading journalists
Already have an account? sign in
Join our new commenting forum
Join thought-provoking conversations, follow other Independent readers and see their replies