The serious business of spectating
Andy Murray's Wimbledon box is awash with his management team – and not because they're fans, explains Tim Walker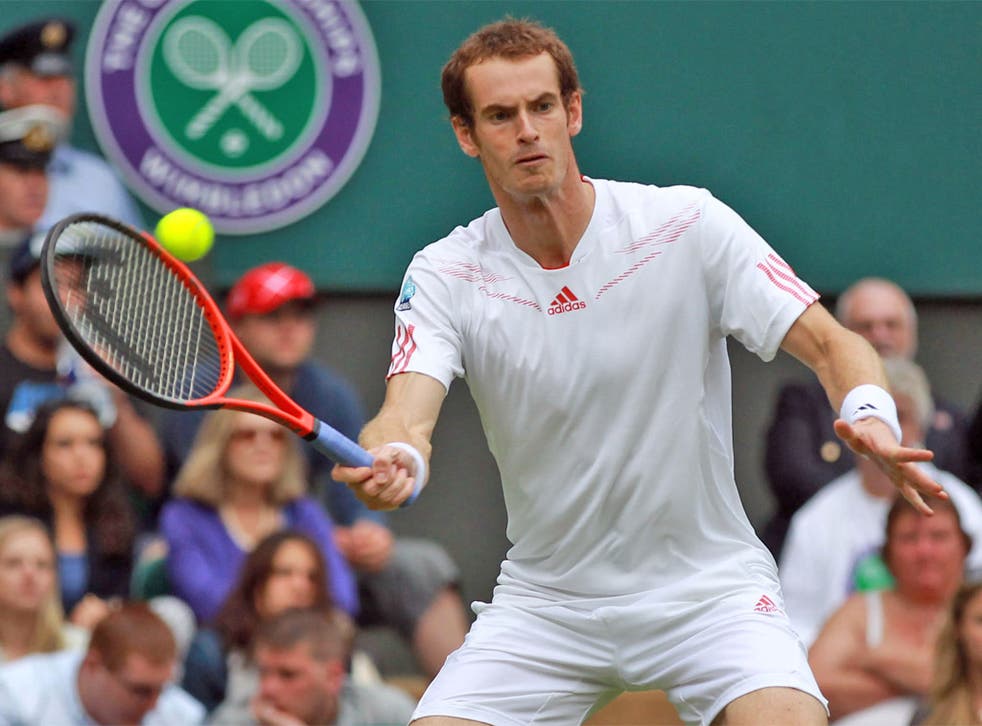 The Players' Box at Wimbledon is where the tournament seats its most famous off-court stars: Roger Federer's wife; Serena and Venus Williams's dad; Rafael Nadal's uncle Toni. When Andy Murray defeated Nikolay Davydenko on Tuesday, however, he was watched from the box by not only his girlfriend and his coaches, but also by four unfamiliar faces, who turned out to be his management team: XIX Entertainment's chief executive Robert Dodds, account manager Louise Irving, account handler Matt Gentry and talent manager Sharon Ely.
Murray signed with 19 Entertainment in 2008. In 2010, 19's founder Simon Fuller, former manager of the Spice Girls and creator of Pop Idol, established a new artists management firm, XIX, which now oversees the Scot's career. XIX, which was valued last year at $100m, also represents the Beckhams and Lewis Hamilton, and such non-sports stars as Jennifer Lopez, Annie Lennox, Will Young and Roland Mouret.
And Andy isn't the only Murray signed to Fuller's firm: his brother, doubles player Jamie, and his mum Judy are both XIX clients, too. Just as major musical artists have become the subject of so-called "360 deals", so single firms such as XIX now take responsibility for every aspect of a sportsman's career besides their backhand: PR, commercial branding, business management.
It should come as little surprise, then, that they sit almost as close to Murray as his coaching team. "Some athletes hire their friends and family, based not on merit but on trust and because they get along. But then they expect them to do a professional job, which is dangerous. If it happens that you hire the people that are right for the job and you become friends, fantastic."
Another industry insider suggests XIX may have been elevated to the back row of the players' box simply to lend support to a player whose results have recently been middling.
Perhaps Davydenko lacked supporters to fill the seats. Murray already has a considerable entourage. The world No 4's portfolio of coaches in the front row includes eight-time Grand Slam winner Ivan Lendl; Venezuelan Davis Cup player Daniel Vallverdu, an old friend and doubles partner of Murray's, who is also his hitting partner; fitness coach and "physical conditioner" Jez Green; and physio Andy Ireland. Also in the box were Murray's girlfriend Kim Sears; Rob Stewart, manager of the AndyMurray.com website; and Murray's lawyer, Gren Evans.
The player's mother, Judy, was watching British hopeful Elena Baltacha win her first-round match in her capacity as captain of Great Britain's Federation Cup team.
The only person to have appeared in the Centre Court box more frequently than the Nadal, Williams and Federer families is honorary steward David Spearing. He's the championship's longest-serving steward, which affords him the privilege of seating and assisting the players' retinues.
Join our new commenting forum
Join thought-provoking conversations, follow other Independent readers and see their replies