Ferguson takes first step to revenge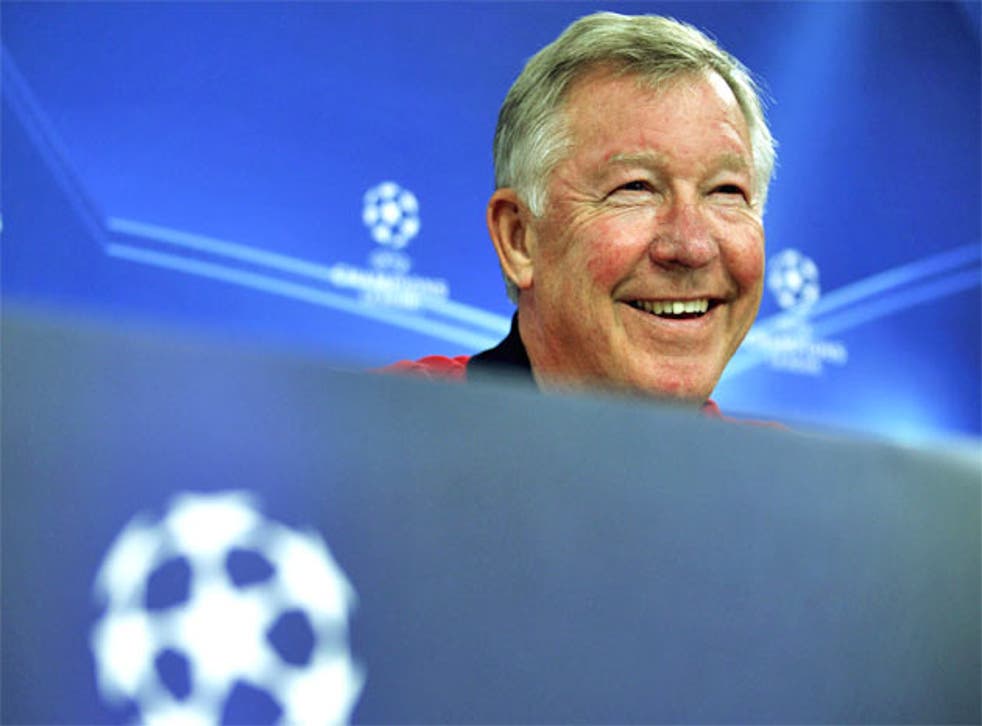 He climbed to the press conference table and dealt out the diplomacies, just as he has in his 17 previous Champions League campaigns. A nod to the threat of Benfica's Pablo Aimar and the club's European pedigree. A smile and a handshake for the translator.
But the elephant in the room was another football club beginning and ending with the letters B and A. From now until the spring, Barcelona are the only genuine question where United are concerned, and whether the 69-year-old manager's re-engineered young side are somehow capable of bridging the gulf which was exposed last May at Wembley.
"It's the first game. Give me a break, will you. Give me a break," Ferguson replied when the Barcelona question was put to him. Ryan Giggs was more forthcoming and more blunt about the challenge which might lie ahead.
Lionel Messi is "probably the best player over the last 20 years," said Giggs, one of five of the older United players who may finally get a chance to muscle out the youngsters in the opening Group C match tonight. Pep Guardiola's side will also carry more confidence into the tournament, by dint of their two final triumphs over United, he added. "What they've got now is more experience and confidence from winning things that they didn't have back [when we beat them in 2008] but we've got to overcome that if we come up against them."
Ferguson mellowed and finally discussed the issue: "It's different winning the Champions League today than it was 30 years ago because all the best teams are in it now," he said, reeling off the list of sides who stand in his way between now and a 12 May date in Munich.
Benfica manager Jorge Jesus had no hesitation last night in declaring Wayne Rooney to be the prime threat. Jesus declared Rooney "looks like he is the best British player so far. He doesn't look like a British player but an Argentinian or Brazilian. He can decide a match in the last third."
The manager suggested Rooney was aiming to beat his previous best seasonal tally of 34 goals from the 2009-10 campaign "If that's the target this season and he gets to that, then I'll be absolutely delighted," Ferguson concluded of Rooney's 34-goal record.
Register for free to continue reading
Registration is a free and easy way to support our truly independent journalism
By registering, you will also enjoy limited access to Premium articles, exclusive newsletters, commenting, and virtual events with our leading journalists
Already have an account? sign in
Register for free to continue reading
Registration is a free and easy way to support our truly independent journalism
By registering, you will also enjoy limited access to Premium articles, exclusive newsletters, commenting, and virtual events with our leading journalists
Already have an account? sign in
Join our new commenting forum
Join thought-provoking conversations, follow other Independent readers and see their replies