Terry will captain England despite FA racism inquiry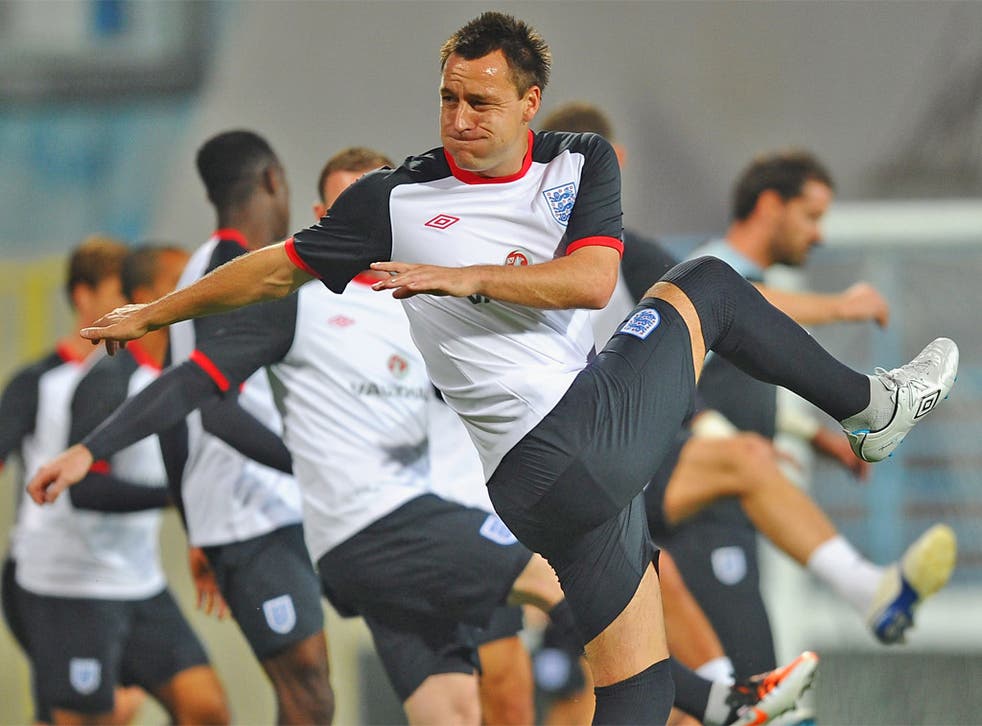 By Sam WallaceFootball Correspondent
John Terry will continue to be selected for England, and captain the national team, while he awaits the outcome of a Football Association investigation into his alleged racist abuse of the Queen's Park Rangers defender Anton Ferdinand.
The FA disciplinary and control department has already embarked on what is arguably the most sensitive and potentially difficult case the governing body has faced in recent times, but has agreed there is no way the player can be excluded before a judgement has been made. Fabio Capello has been informed and he is certain to pick Terry (above), if fit, for the friendlies against Spain and Sweden next month, providing the FA has not come to a judgement against the player by then.
It is unlikely that Rio Ferdinand, the brother of Anton and formerly captain of England, will be picked for the Spain game on 12 November or for Sweden three days later because Capello will try to blood new players and give less experienced squad members game-time. The Ferdinand brothers were together yesterday at an event with Pele in the West End of London.
The FA yesterday refused to put any time-frame on the investigation into Terry. The next England squad is due to be named on 6 November which gives them just 11 days to pull together the case. The ideal outcome for the FA would be to have it concluded by then.
Evidence will be collated by the disciplinary and control department, headed by Darren Bailey, the FA director of governance. There have been suggestions the FA, aware of the urgency with which the case needs to be settled, has already been at QPR to take evidence from individuals.
If the governing body establishes there is a case to answer and charges Terry, then the FA will form the equivalent of a prosecution with Terry and Chelsea taking the defence. The verdict will be reached by a three-man panel independent of the FA which, as with all disciplinary cases, is drawn from a list of individuals that is endorsed by all clubs.
Register for free to continue reading
Registration is a free and easy way to support our truly independent journalism
By registering, you will also enjoy limited access to Premium articles, exclusive newsletters, commenting, and virtual events with our leading journalists
Already have an account? sign in
Register for free to continue reading
Registration is a free and easy way to support our truly independent journalism
By registering, you will also enjoy limited access to Premium articles, exclusive newsletters, commenting, and virtual events with our leading journalists
Already have an account? sign in
Join our new commenting forum
Join thought-provoking conversations, follow other Independent readers and see their replies