Cameron's 'anti-dysfunction drive' criticised
Nigel Morris
Friday 16 December 2011 11:00 Comments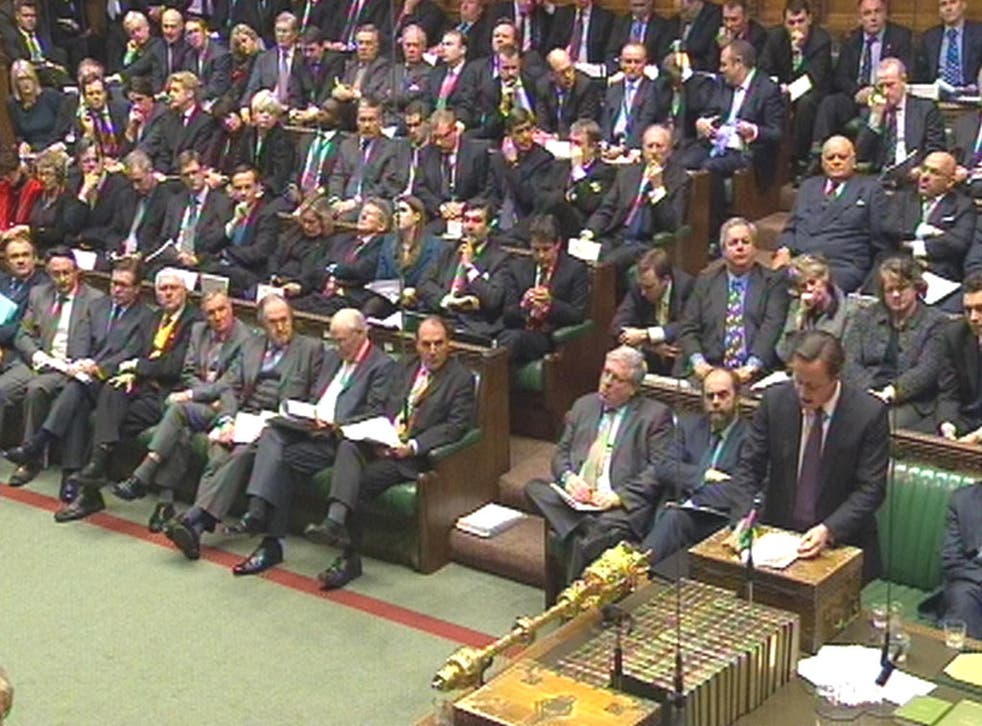 David Cameron yesterday faced charges of failing to put enough money behind an ambitious drive to "get to grips" with 120,000 of the country's most dysfunctional families.
The Prime Minister announced a £1.1bn programme to offer targeted help to households linked to high levels of truancy, crime, violence and anti-social behaviour.
He insisted that a network of "trouble-shooters" would help them tackle the root causes of their disruptive behaviour and benefit the whole of society, arguing that they should not be written off as "worthless or pre-programmed to fail".
The Government is providing just under £450m over the next three years, with the rest of the cash coming from councils.
Critics warned that the spending squeeze on town halls would undermine attempts by local authorities to find the cash for the scheme. They also said that £450m would only be enough to work successfully with between 20,000 and 25,000 families.
Matt Cavanagh, the associate director of the centre-left think tank, the IPPR, said: "There is still a big question mark over whether the funding will be enough." In a speech in Birmingham, Mr Cameron disclosed the Government's definition of a troubled family and said it estimated that nearly 120,000 households fitted that description in England.
To fall into the category, ministers believe a family has to fulfil five out of seven criteria.
Local authorities will be asked to identify the problem families in their area by February and draw up plans for visiting and helping them.
Families that refuse to co-operate could lose benefits or be threatened with eviction, but Mr Cameron argues that the vast majority want help.
He said yesterday that a targeted approach could "work wonders" with families. He said: "This immense task will take new ways of thinking, committed local action, flexibility and perseverance. But I know too that it's a task we can't shirk."
He added: "We must get out there; help them turn their lives around and heal the scars of the broken society." But Helen Dent, the chief executive of the charity Family Action, called for extra resources for councils.
She added: "We would like to see further investment in early intervention and the early years."
Labour said the cuts to town hall budgets, including money for Sure Start programmes, ran counter to the Government's good intentions.
Register for free to continue reading
Registration is a free and easy way to support our truly independent journalism
By registering, you will also enjoy limited access to Premium articles, exclusive newsletters, commenting, and virtual events with our leading journalists
Already have an account? sign in
Join our new commenting forum
Join thought-provoking conversations, follow other Independent readers and see their replies