Energy bills set to soar as second firm raises prices - and more plan to follow
Osborne talks tough but fears of fuel poverty grow as winter nears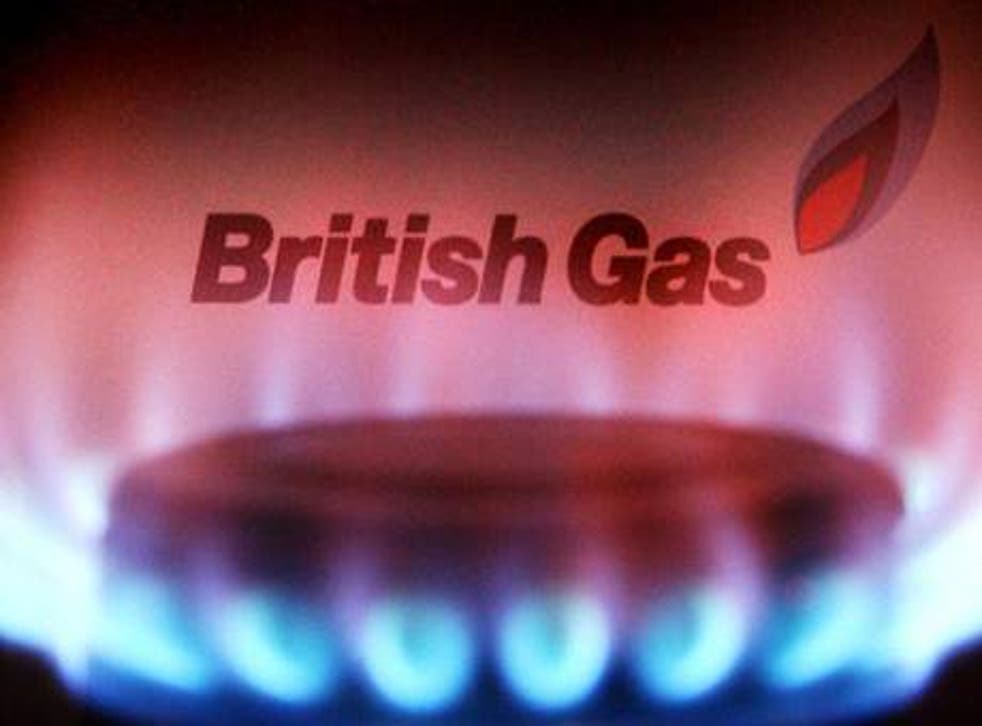 Millions of British families will be forced to pay more for energy after Npower today followed British Gas in announcing a massive hike in the cost of gas and electricity.
Npower's three million customers will be forced to stump up an extra 9.1 per cent for the electricity they use in their home and 8.8 per cent for their gas. The announcement followed the confirmation British Gas is hiking bills by six per cent next month – sending the average dual-fuel bill up £80 a year to a record high of £1,318.
The Chancellor, George Osborne, quickly called on the energy firms to reconsider the price hikes. "I would urge those energy companies to look again at any increases to see if they are absolutely necessary at a time like this," he told ITV News on the sidelines of the IMF/World Bank conference in Japan yesterday.
Asked if rising energy firm profits were excessive, he said: "I think these energy companies should make sure they're only adding to their bills the absolute minimum they need to add to continue investing in our energy supply and they're not going beyond that."
Facing calls to spare his customers by accepting reduced profits, British Gas chief executive Phil Bentley yesterday attempted to blame the energy inefficiency of many UK homes for the rising prices. He said it was time that housebuilding in Britain was improved to cut fuel costs. "We need an energy-efficiency culture in Britain today," he said. "The costs of the Government's policies for a clean, energy-efficient Britain are all going up."
The hikes will hit in November – with customers of rival firm, SSE, already due to be paying an extra 9 per cent for the cost of their energy from Monday. The three remaining UK energy giants – Scottish Power, E.on and EDF – are expected to announce their own rises soon, although E.on has guaranteed that any increase will not come into effect until 1 January 2013.
The news, along with warnings from Ofgem about energy shortages by 2016, prompted a call yesterday for the return to nationalisation for British Gas, which was privatised in 1986 and is now owned by Centrica. Glasgow Labour MP John Robertson, who sits on the Energy and Climate Change Committee, said: "We know British Gas has too much power – we see that through the way it announces price hikes, while shamelessly bragging about profits of £345m."
Paul Massara, chief commercial officer at Npower, said the firm's customers would be hit by the price increase – an average £103 a year – from 26 November. He said: "Bills are being driven up by external factors, for example Government policy."
But charities and consumer groups lined up to lambast the energy firms. Gillian Guy, chief executive at national charity Citizens Advice said: "The price hikes will be a big blow to hard-up households. Rises in fuel costs are eating away at people's earnings forcing them to make really difficult choices about whether they have a warm home, put food on the table or fill up the car."
Audrey Gallacher, director of energy at Consumer Focus, said: "Two price hikes on the same day will just reinforce the views and prejudices of consumers – whether justified or not – about a lack of transparency and competitiveness in the market."
Why is your bill going up? What the firms say
The energy giants deny profiteering. They say rising fuel bills are caused by:
1) Rising wholesale prices. The cost that energy firms have to pay for fuel has gone up, they claim, by approximately 5 per cent since last winter.
The environmental portion of the bill has also increased by 25 per cent, Npower says. Britain's North Sea gas supplies are also running out, which is forcing British Gas to buy gas on the open market.
2) Higher costs to upgrade the national grid, which delivers energy to homes.
3) Government policies for a clean, energy-efficient Britain. In addition the poor quality of Britain's housing stock, with very few houses being energy-efficient, means most households pay for fuel which they lose through poor insulation.
Register for free to continue reading
Registration is a free and easy way to support our truly independent journalism
By registering, you will also enjoy limited access to Premium articles, exclusive newsletters, commenting, and virtual events with our leading journalists
Already have an account? sign in
Register for free to continue reading
Registration is a free and easy way to support our truly independent journalism
By registering, you will also enjoy limited access to Premium articles, exclusive newsletters, commenting, and virtual events with our leading journalists
Already have an account? sign in
Join our new commenting forum
Join thought-provoking conversations, follow other Independent readers and see their replies