Flood lessons not learned as 1,000 people evacuated from their homes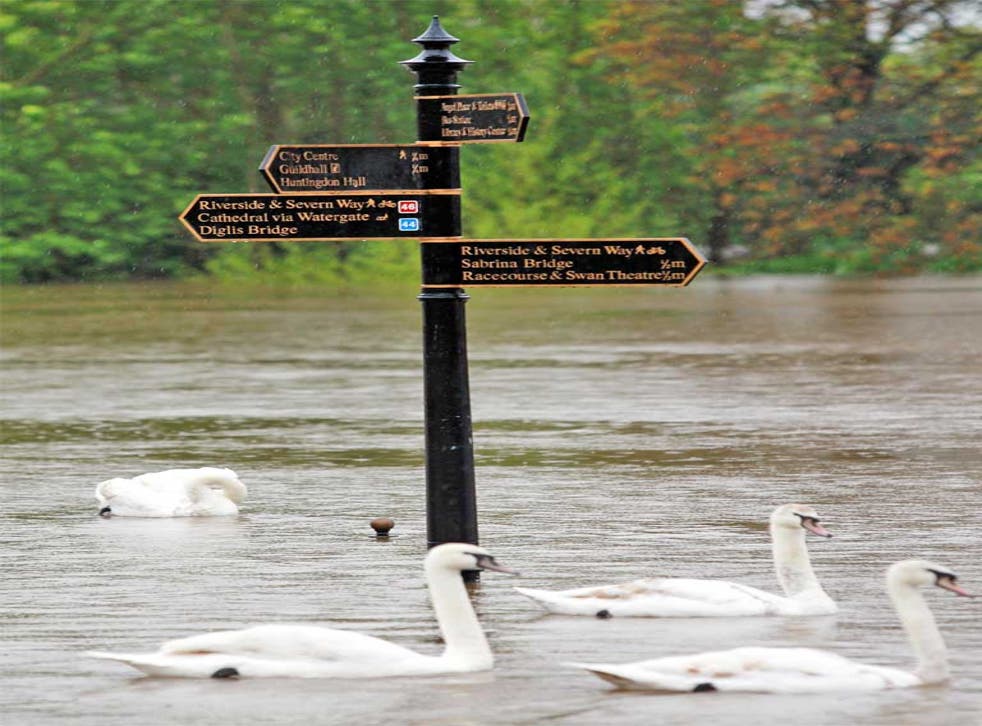 Measures promised by the Government to help bolster flood defences are not in place five years after the events which prompted them, it emerged, as continued downpours led to more than 1,000 people being evacuated from their homes.
With more rain forecast, flood defence specialists said some important measures agreed by the Government in 2008 – such as plans to stop drainage systems being overloaded – were still not in place.
"There are things which should have been dealt with more promptly to develop infrastructure and stop the damage caused by the worst of the flooding," said Professor Lena Dominelli of Durham University's Institute of Hazard, Risk and Resilience.
Professor Dominelli also claimed that some measures were either incomplete or were being scaled back in less densely populated areas because of a lack of funds.
Flood warnings remain in place across England and people are warned to stay away from swollen rivers as continued heavy rainfall gave rise to fears of further inundations, with south west England most at risk.
The residents of a caravan park near Northampton abandoned their homes after the Environment Agency issued a severe flood warning. Police said there was still a "significant risk of flooding", asking them not to return until advised. The Northampton Boat Gathering, which was initially threatened due to potential drought, has now been postponed for the first time in 15 years for the opposite reason.
Towns such as Tewkesbury in Gloucestershire, devastated, after widespread flooding in 2007, are preparing for the worst again, with the Environment Agency warning that future downpours could lead to localised flooding. The Environment Agency warned there could be additional flood warnings as water moved down through river catchments. The River Severn looked set to peak in Gloucestershire today but "no major problems" were expected.
However, there were hopes that the high water mark has been reached after no significant flooding of property was reported despite a weekend of storms, more downpours of up to 30mm overnight on Monday and throughout yesterday. Although the recent wet weather has started to restore water levels below ground, the Environment Agency said it would take much more time and rain to undo the effects of two dry winters and bring swathes of England out of drought.
Join our new commenting forum
Join thought-provoking conversations, follow other Independent readers and see their replies