Kindle success sees Amazon e-book sales overtake print for first time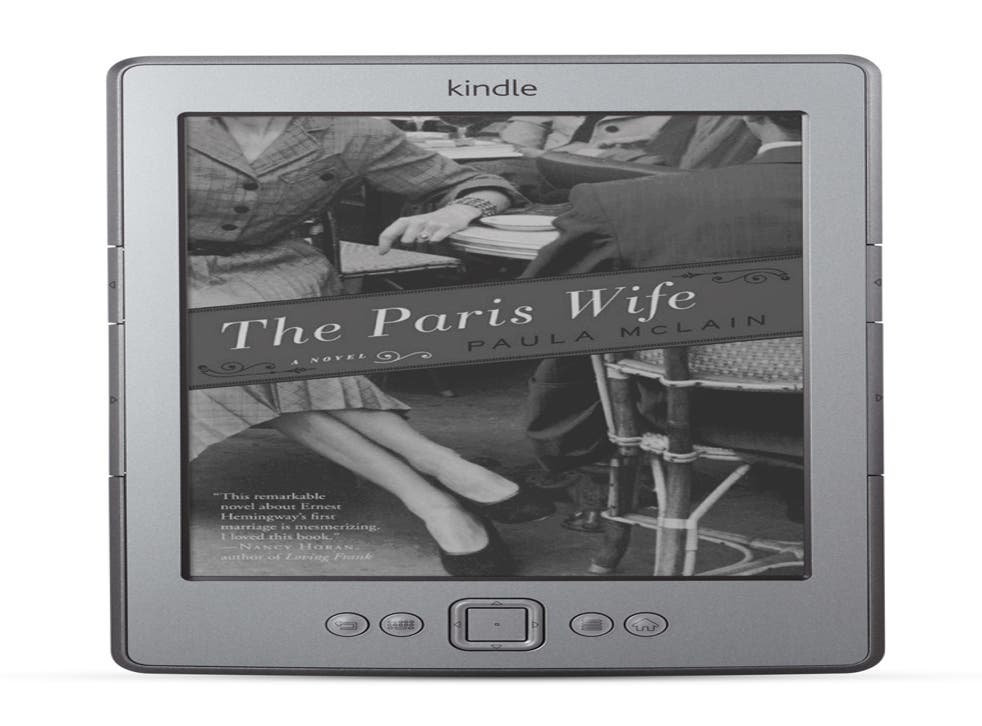 Readers are now buying more e-books than printed editions, Britain's biggest bookseller announced yesterday. Amazon said that for every 100 physical paperbacks and hardbacks, customers had downloaded 114 titles to its Kindle e-reader.
The online giant, which started selling books in the UK in 1998, reached the tipping point quicker than it did in the US, where it took almost four years for "e" to outsell "p".
While the news does not mean e-books are now outselling physical books across the UK, it does mark a turning point for the printed word. High-street bookshops are struggling amid the dominance of the US online giant and e-reading devices, notably Amazon's own-brand Kindle.
Driving down prices by offering proportionately higher royalties for lower-priced e-books, Amazon.co.uk has been accused of undermining the value of literature and endangering the future of publishers.
Many Kindle titles are available at a fraction of the price of printed books, while classics by Jane Austen and Charles Dickens are free. Amazon also publishes some titles directly with authors, who can now do so without having to seek the approval of publishing houses.
Speaking at the Theakstons Old Peculier Crime Writing Festival in Harrogate last week, the writer Mark Billingham criticised the growing trend of self-publishing, describing it as "shifting units" to "punters". The audience applauded Billingham, author of the Tom Thorne detective series, when he said books were devalued if they were sold for "less than half the price of a cup of tea".
Amazon suggested the Kindle had led to more people reading books – and had expanded the whole of UK publishing. Its sales figures showed that Kindle readers bought four times the number of books they did prior to owning the device, as well as continuing to buy physical books.
Jorrit Van der Meulen, vice-president of Kindle EU, said: "As a result of the success of Kindle, we're selling more books than ever before on behalf of authors and publishers. And thanks to Kindle Direct Publishing, thousands of self-published authors have also been given an outlet to share their work with the millions of Kindle readers worldwide."
Amazon said that if it had included free books in its comparison figures, the ratio of 114 Kindle downloads from its website for every 100 purchases of physical books would have been even higher.
Register for free to continue reading
Registration is a free and easy way to support our truly independent journalism
By registering, you will also enjoy limited access to Premium articles, exclusive newsletters, commenting, and virtual events with our leading journalists
Already have an account? sign in
Register for free to continue reading
Registration is a free and easy way to support our truly independent journalism
By registering, you will also enjoy limited access to Premium articles, exclusive newsletters, commenting, and virtual events with our leading journalists
Already have an account? sign in
Join our new commenting forum
Join thought-provoking conversations, follow other Independent readers and see their replies