Mafia boss found in bunker after 16 years at large
Michael Day
Thursday 08 December 2011 11:00 Comments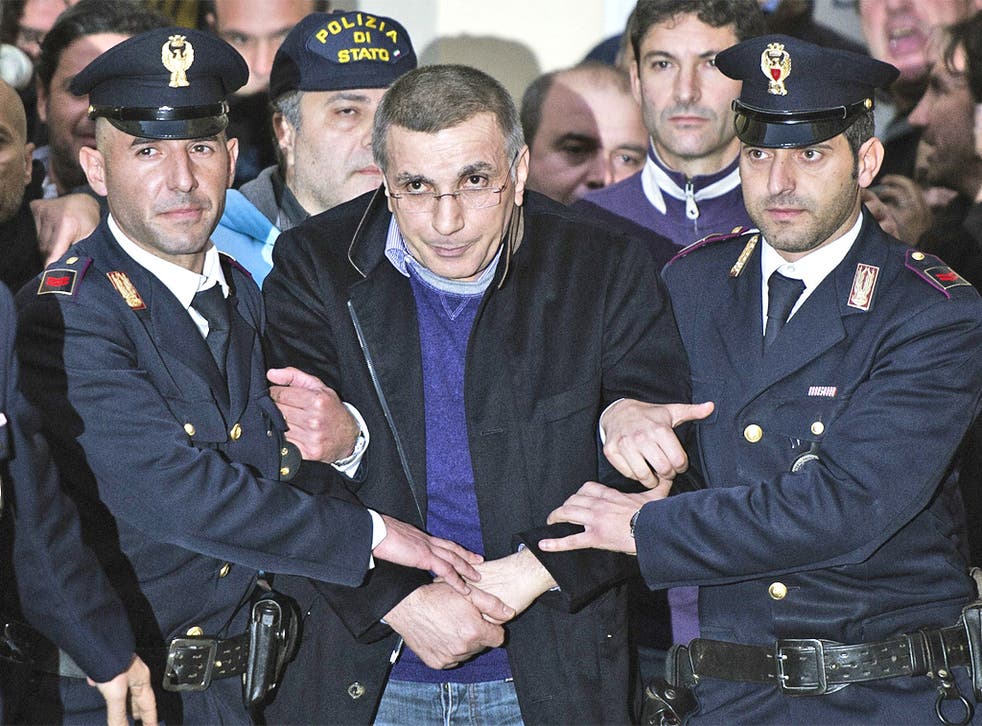 Italy's most notorious Mafia fugitive was captured by police yesterday after 16 years on the run.
Michele Zagaria, 53, was discovered hiding in a bunker with concrete walls five metres thick beneath a building in his hometown of Casapesenna, near Naples.
The seizure of the leader of the Casalesi mob ends the reign of a man whose blood-thirsty clan inspired the hit film Gomorrah.
"The state has won," he told police sarcastically as they handcuffed him.
Three years ago he was given a life sentence in absentia for murder and other mafia crimes.
His arm of the Neapolitan Camorra mafia has been involved in corruption in the building industry and drugs.
Around 50 officers at the scene of the arrest cheered: "Hurray for the police! Hurray for legality!"
Zagaria's Casalesi clan inspired Roberto Saviano's bestseller, Gomorrah: Italy's Other Mafia, which was made into a prize-winning movie. As a result, Mr Saviano lives under 24-hour police protection.
He tweeted yesterday: "Zagaria taken like a rat underground. Excellent work, guys!"
Raffaele Cantone – a former Naples magistrate who has also lived under armed protection since 2003 when it was discovered Zagaria wanted him dead – compared the arrest to that of the Sicilian Mafia "boss of bosses" Bernardo Provenzano in 2006.
"With Zagaria's arrest, the Casalesi clan as we've known it ceases to exist," he said. "We'll have to see what form it will take now. It's the end of an epoch." Interior Minister Annamaria Cancellieri hailed "a huge success by the state, not only against the Casalesi clan but the entire Camorra".
Register for free to continue reading
Registration is a free and easy way to support our truly independent journalism
By registering, you will also enjoy limited access to Premium articles, exclusive newsletters, commenting, and virtual events with our leading journalists
Already have an account? sign in
Join our new commenting forum
Join thought-provoking conversations, follow other Independent readers and see their replies