'Occupy London' eviction appeal is rejected by judges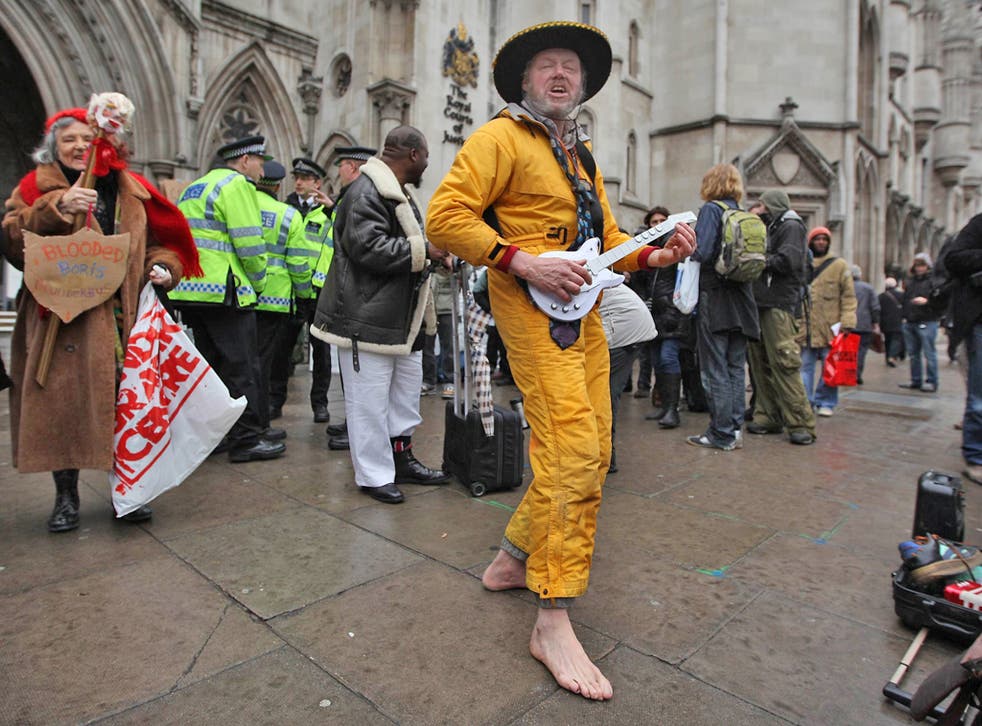 Protesters camped outside St Paul's Cathedral are facing removal after judges rejected their application to appeal the order for their eviction.
Tents were already being cleared away last night after three judges headed by the Master of the Rolls, Lord Neuberger, turned down the protesters' application to appeal against Mr Justice Lindblom's ruling in the High Court last month that the eviction proceedings brought by the City of London Corporation were "entirely lawful and justified".
Members of the group were last night holding discussions on whether to resist eviction. Many within the camp wished to move to another site without provoking a fight with bailiffs, but others are intent on staying.
"There will be discussions going on tonight and the issue of whether to stay or resist will be part of them," a spokesman for Occupy London said.
The latest ruling marks the end of the road for legal options to resist the eviction in the UK, though there is the possibility of appealing in Strasbourg.
"The last remaining option is to take their case to the European Court of Human Rights. But that does not bar the Corporation from clearing the site," their lawyer Michael Paget of Garden Court Chambers said today.
The City of London Corporation argued there was an "overwhelming" case for the court's intervention because of the impact on St Paul's Churchyard.
Stuart Fraser, the City of London Corporation's Policy Chairman, said: "Peaceful protest is a democratic right, but the camp is clearly in breach of highway and planning law."
A spokesman for St Paul's Cathedral commented: "We very much hope that today's decision by the Court of Appeal will now lead to a peaceful dispersal of the camp outside St Paul's."
Join our new commenting forum
Join thought-provoking conversations, follow other Independent readers and see their replies