England are right to seek a reality shock
Roy Hodgson's team will visit Auschwitz today – and the degree of perspective gained will not harm them, says James Lawton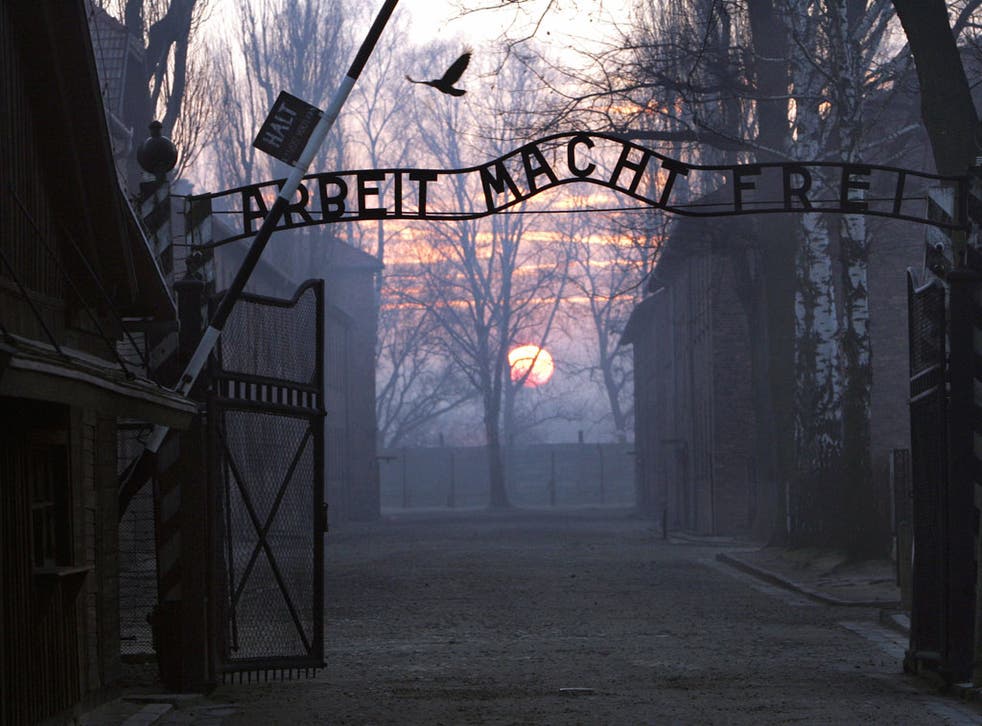 If the England players who make the short journey to Auschwitz from their training camp in Krakow today just happen to be here in Kiev for the final of the European Championship on 1 July they could make an even more convenient pilgrimage to another place of scarcely imaginable horror.
Babi Yar, a wooded ravine just a few miles from the Olympic Stadium, was the scene of 150,000 deaths, mostly Jewish – an estimated 33,000 of them in a single orgy of killing on a September day and night in 1941 by the Sonderkommando 4A on the orders of the Nazi military governor. The prospect of such a visit, you have to say, is as remote as some believe a final appearance by England.
No, a visit to Babi Yar will not happen. It cannot happen and it should not. It has to be so because there is only so much accumulation of the most shocking history that can be accommodated in a few short weeks – and this is true even if you inhabit the bubble of celebrity and wealth that surrounds so many footballers.
That which Avram Grant says is true enough for so many who preceded today's England's players as tourists to the place which greeted 1.3 million victims with the mocking sign "Arbeit Macht Frei" – "Work Will Free You".
The Israeli former manager of Chelsea, who plans to accompany the England party to a place which lies deep and unshakeably in his psyche, declares that you have to go to Auschwitz only once for it to change your life. He says it is the equivalent of going to hell with a return ticket and certainly there is the possibility that some England players will absorb images they are likely to revisit whenever they hear the word Auschwitz – or, even, perhaps when the old red-brick base camp buildings and the wooden death factory of neighbouring Birkenau intrude into their dreams.
England went there in 1997 when the regime of Glenn Hoddle was still filled with optimism and they showed no ill effects when beating Poland 2-0 in a World Cup qualifier at nearby Katowice. Paul Gascoigne was soon injured but England scored through captain Alan Shearer early and Teddy Sheringham late and there wasn't much public reaction to the Auschwitz visit.
However, there was an unbroken silence on the team bus as it rolled away from the grounds of the place where fable says there is never now the sound of birdsong, and then later shock at the behaviour of some rogue England fans who photographed each other making Hitler signs at the gates of the camp. It's a small, old squalid memory but maybe it does underline the values of England's visit and, also perhaps, offers a caution against the rush to believe that racism has become the sole property of the host nations of this tournament.
Today, another generation of England footballers are exposed to an experience which left, for one example, the old hero Nobby Stiles shaking and deeply troubled. Some might suspect that the lifestyle of today's players, their often apparent detachment from the realities of most other people's existence, is likely to leave them somewhat detached from an old fact of death on an industrial scale. But then where Grant is most right about Auschwitz is in his insistence that it is impossible to go there, with the smallest degree of humanity, and not feel to some degree the forces of first disbelief and then shock at the enormity of the evil.
If you are a father – and if you are a footballer this means you are a young one – you are obliged to walk down a corridor filled with pictures of impending victims. They are of young boys and girls and what is most haunting is that many of them are producing nervous smiles for the bureaucratic camera.
Then you go in to a room filled with shoes – little shoes, some of them brightly coloured but mostly scuffed. From that room you look out of a window and see the barbed wire and suddenly you are behind that wire and it is easy to understand how it might have been.
The horrors of Auschwitz leap at you from so many different directions. Preserved in a time warp are the old heavy telephones that dominate the corner offices of the block captains. Beside them are the notepads and pencils for the making of lists each morning, lists of those who were to work and those who were to die.
This is a lot, maybe, to place in front of young footballers so soon before an important professional challenge but then if not now, when? In South Africa, they were said to be bored almost insensible. Wayne Rooney, despite missing the first two games through suspension, now says that there is no reason England cannot win. He says they have the players to do the job – but do the players have the will, the resilience to get the job done over the next three weeks?
It is almost certainly not what Avram Grant has in mind when he talks about Auschwitz as a place that changes the way you feel and think but it is hard to imagine too many complaints about the demands of the football life on the drive back to Krakow. England are right to follow the Germans and the Italians and the Dutch to the place which remains unique in its power to challenge the conscience of the world. It may not make them better footballers but they might just emerge better men and, who knows, that might amount to pretty much the same thing.
Join our new commenting forum
Join thought-provoking conversations, follow other Independent readers and see their replies