Messi and Ronaldo bring peace to clasico conflict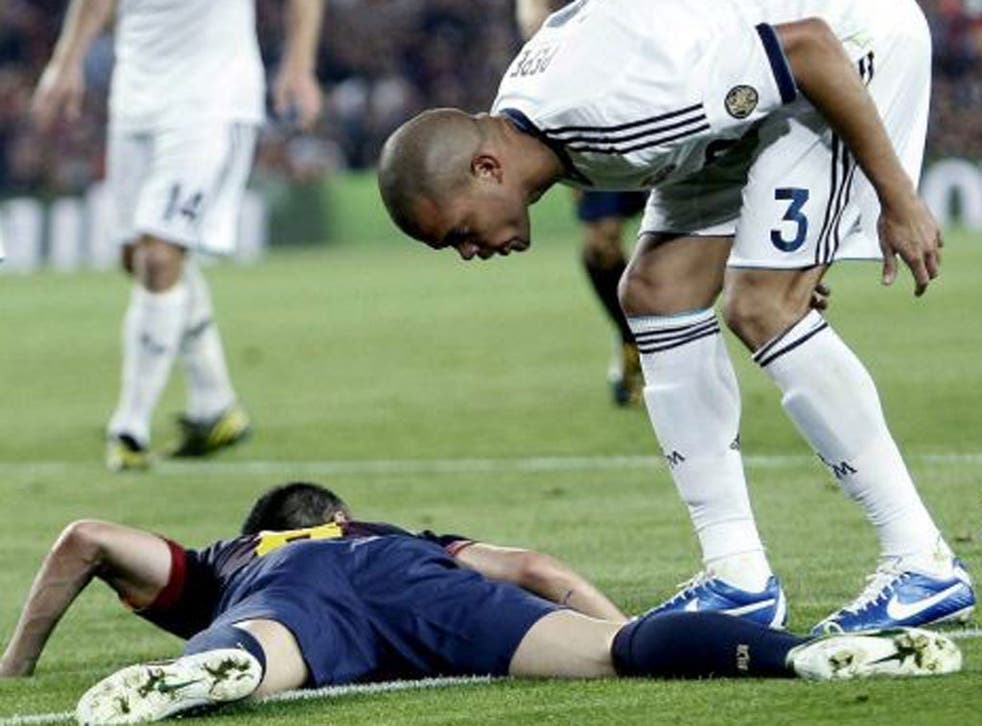 Even Pepe could not muster up a breach of the peace after the weekend's clasico left both Real Madrid and Barcelona in a peculiar state of mutual awe. The video nasties from previous seasons have traditionally made fertile ground for days of recrimination from both sides but Cristiano Ronaldo and Lionel Messi's brilliance overshadowed all inklings of post-match bitterness.
The Portuguese defender Pepe, pictured, had been asked on Sunday night about Barcelona's penalty claim in the second half when Andres Iniesta went down under his challenge and his reply – "We know what they are like, a team of play-actors" – might have whipped up a storm in any of the previous 13 clasicos since Jose Mourinho joined Real, but the flames were not fanned.
The Barcelona coach, Tito Vilanova, responded by saying Barcelona could easily "make a video of Pepe's fouls", but peace had broken out and it seemed churlish to disturb it. After all, speaking before Vilanova, Mourinho – who has done his fair share of firestarting across the last two seasons – had just proclaimed Messi and Ronaldo, who both scored twice in the 2-2 draw, inseparable in their "other-planetary" excellence.
Much of the calming of tensions between the clubs has come from so many of their players sharing success with Spain at the European Championship.
The unity needs to be maintained over the next seven days as Spain travel to Belarus and host France in two important World Cup qualifiers. Then the backslapping will have to stop, if Mourinho's side are to catch their rivals. The draw on Sunday left Real eight points adrift in La Liga.
Join our new commenting forum
Join thought-provoking conversations, follow other Independent readers and see their replies