Williamson sets sights on glory in latest chapter of an incredible tale
Shropshire's finest tells Simon Turnbull about hitting 40, taking part in her sixth Olympic games and the sickening pain of defeat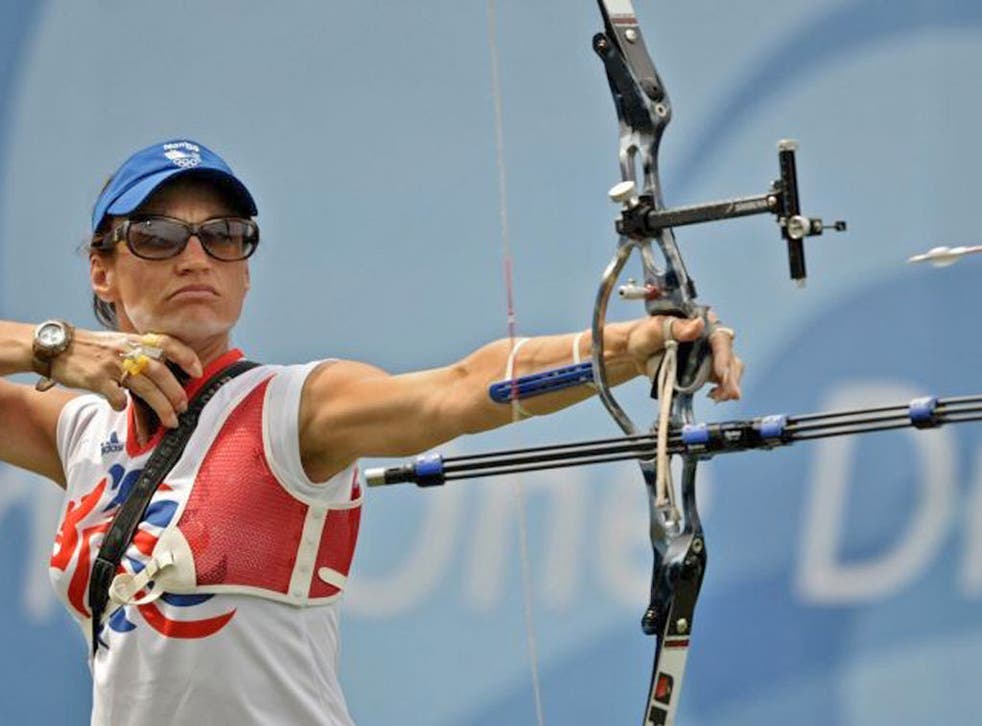 Even before Alison Williamson gets to march in the Opening Ceremony on Friday night, she will have entered the Olympic record books.
One event takes place in London on the same day as the grand opening and at the Nursery End at Lord's on Friday lunchtime, the 40-year-old Shropshire native will be taking part in the ranking competition that precedes the knockout stages of the individual and team archery events.
In doing so, she will become only the third British Olympian to have taken part in six Olympic Games, following the fencer Bill Hoskyns and javelin thrower Tessa Sanderson – although the feat will also be accomplished by three-day eventer Mary King and show jumper Nick Skelton as the Games unfold. "I think there is a general trend of people continuing their sporting careers for longer," Williamson said yesterday. "I don't really think about it being my sixth Games. Only when people mention it.
"My first Games were in Barcelona in 1992 and I was completely overawed. I'd never experienced anything like Olympic Village life before."
Williamson learned to shoot as a member of the Long Mynd Archers in Church Stretton, her parents, Tom and Sue are long time officials at the club and will be working behind the scenes at Lord's as Olympic volunteers. In 2004 she won a bronze medal at the Olympic Games in Athens, coming after a nail-biting match with Sun Chi Yuan of Chinese Taipe. Williamson was strongly fancied to win a medal at the 2000 Games until she encountered the formidable Yun Mi-Yin in the last 16. The 17-year-old South Koreran produced a near perfect display and went on to take the gold medal. Williamson was reduced to tears – as she was in Beijing in 2008 when the British women's team lost the bronze medal match by a point "To come so close to a medal in Beijing was gut-wrenching," she reflected. "It took a long time to get my head round it and accept it and move on. That's life sometimes. You don't always win."
On a lighter note, WIlliamson also remembers the 1,000 local junior school pupils who were invited to attend the final British archery selection competition for 2012 at Lilleshall and told to make as much noise as possible – to help the archers cope with the kind of conditions that unsettled some at the Commonwealth Games in Delhi two years ago. "I had an eight-year-old child screaming at the top of their lungs right in my face," Williamson, a former primary school teacher, recalled.
Join our new commenting forum
Join thought-provoking conversations, follow other Independent readers and see their replies