Solving food poverty isn't about political affiliation, it is common sense
As Environment Secretary, I believe we must all do much more to ensure that the effort which goes into producing quality food is matched by a determination to make sure it is eaten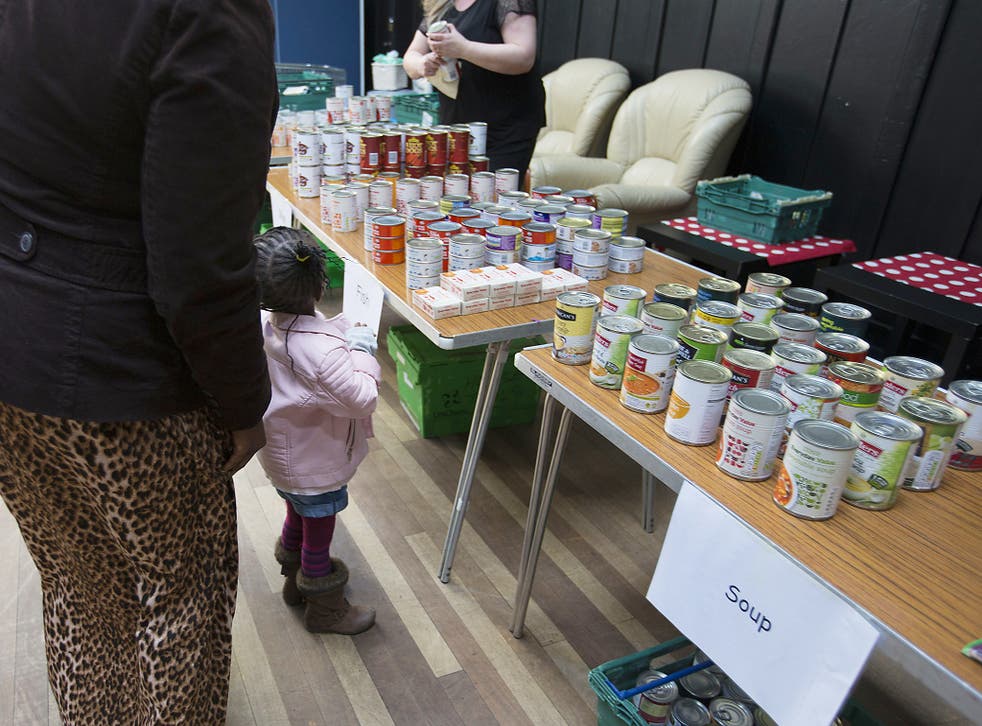 Christmas is a time when, generally, you can't have too much of a good thing. Families come together, friends drop by for a seasonal drink and goodwill goes hand and hand with a groaning plate and an energetically re-filled glass.
But Christmas is also, at its heart, a time for recalling our responsibilities to those for whom too much of anything is a distant dream.
Jesus came into this world not in splendour but in a stable. His first visitors were working men fresh from the fields where they'd been scratching a living. And within days he and his family were themselves refugees, fleeing persecution.
Which is why it is important that we all think this Christmas of doing more to help those who are less fortunate. The Independent and Evening Standard have led the way with the appeal to support The Felix Project in redistributing surplus food.
It's neither Left-wing nor Right-wing but common sense to want to get food, which is nutritious and healthy, into homes and onto tables. Yet hundreds of thousands of tonnes of quality food still go to waste.
This isn't just a Christmas problem — it's a year-round problem. As Environment Secretary, I believe we must all do much more to ensure that the effort which goes into producing quality food is matched by a determination to make sure it is eaten. That's why we will set up a new Food Waste Reduction fund through the charitable Waste and Resources Action Programme (Wrap). This will make £500,000 in grants available to charities such as The Felix Project, FareShare, and other groups that work with homeless and vulnerable people. The money will finance specific projects such as fridges or vehicles, IT systems and food safety training.
The Felix Project – in pictures

Show all 10
Wrap's latest published data shows that 17,000 tonnes of surplus food were redistributed in 2015. By 2025, it believes this could quadruple. For that to happen, we must see more action across the food sector. I hope companies consider increasing the money they give Wrap as an instant lift.
This is not just a UK problem. It's widespread in areas where food is abundant, and affects global climate, water, land and biodiversity. Just under seven per cent of all greenhouse gas emissions come from rotting food waste. In country terms, a Union of Food Waste Republics would come behind only China and the US in a global emissions league.
Putting food to good use is also better for businesses. On average, less than five per cent of production ends up as surplus but a small percentage of a very large total is a considerable amount. From field to fork, food is wasted.
Making sure we minimise this is good for the economy, the environment and society. This Christmas, I hope readers enjoy every opportunity to share good times with friends and families. And that we remember that a sharing society is a gift in all our hands.
Register for free to continue reading
Registration is a free and easy way to support our truly independent journalism
By registering, you will also enjoy limited access to Premium articles, exclusive newsletters, commenting, and virtual events with our leading journalists
Already have an account? sign in
Register for free to continue reading
Registration is a free and easy way to support our truly independent journalism
By registering, you will also enjoy limited access to Premium articles, exclusive newsletters, commenting, and virtual events with our leading journalists
Already have an account? sign in
Join our new commenting forum
Join thought-provoking conversations, follow other Independent readers and see their replies