Help a Hungry Child: A huge thank you to our readers as appeal raises more than £1m
£1,049,896 has been donated since the campaign launched on 27 November, one of the most successful efforts in this paper's history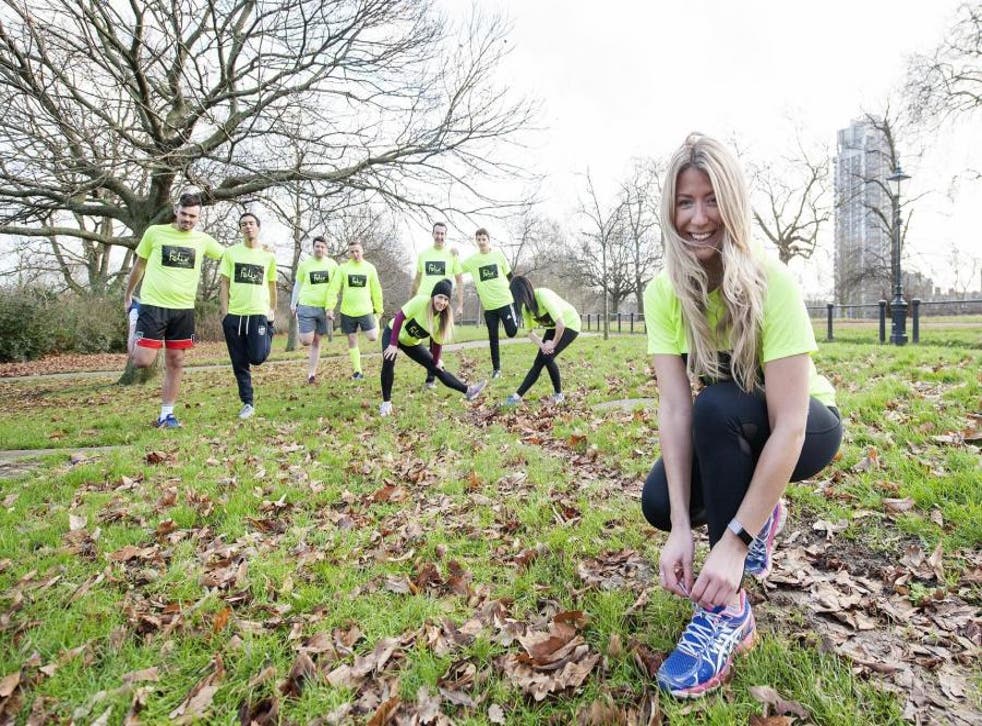 The Independent's charity appeal reached the finish line today with more than £1 million donated — and the launch of Team Felix to raise even more funds for London's hungry children when it competes in the capital's first-ever official half-marathon.
The phenomenal total — donated with the help of you, our readers — means that thousands of primary school pupils across London will not go to bed hungry as they are provided with tasty and nutritious free food.
In total, £1,049,896 has been donated since the Help a Hungry Child appeal launched on 27 November. It makes the campaign one of the newspaper's most successful ever, and it has gained the backing of figures including Labour leader Jeremy Corbyn and Liberal Democrat chief Sir Vince Cable.
Hailing the result, Felix Project chief executive Hilary Croft said: "I'm overwhelmed by the generosity of Evening Standard readers and other supporters who have donated to us. What we do is incredibly simple but we can't do it alone. The money that we have received will enable us to extend our work into schools and help thousands of London children have a better start in life because they are less hungry."
A team of 56 runners will raise more money for the charity on March 4 when they take on the 13.1-mile long Big Half through central London.
The first team members, including staff and volunteers from Felix and journalists from the Standard, were put through a gruelling training session yesterday. Standard readers will join the team and the newspaper will follow their efforts and support them in the challenge in the weeks to come.
The Felix Project – in pictures

Show all 10
As he met up with his new teammates Edward Sants, 27, an executive assistant for TSB and volunteer for Felix, said he hoped to raise more than £12,000.
"Very rarely do I find a charity doing such decent, useful work," he said. He is looking forward to getting to know the team members, he added.
"When I ran the London Marathon last year, it was just me. This time there are more than 50 of us and I'm looking forward to the community feel." Another team member, Hannah Richards, 37, said: "Food wastage is something we can fix and get that food to the people who need it."
The Felix Project, based in west London, was founded in 2016 by Standard chairman Justin Byam Shaw and his wife Jane in memory of their son Felix. All funds raised by our Christmas Appeal and now by Team Felix will be spent on the charity's scheme to set up market stalls stocked with fresh, free food at 120 primary schools across London to tackle hunger among disadvantaged children.
As well as readers, corporations gave generously, with big contributions from Millennium Global Investments, Nex and Goldman Sachs, among many others. Support came from famous names including model Daisy Lowe, fashion designer Henry Holland, actor Jon Hamm of Mad Men and David Morrissey, star of The Walking Dead.
Money raised by the Evening Standard & Independent Help a Hungry Child Appeal will be spent on ensuring no child in any primary school supported by the Felix Project goes to bed hungry.
The funds will be used to establish "market stalls" at schools across London, where children and their parents or guardians can fill a Felix bag full of healthy and delicious food. The charity will source, sort and store produce.
Each stall costs £500 to set up and must then be supported on an ongoing basis. A Felix van will deliver once a week to each school, with crates full of surplus fruit and veg, baked goods and dairy items. Just £1 provides enough food for a primary school child and their family to enjoy a nutritious meal.
The Felix Project will also train teachers so they can describe the benefits of the stalls to pupils and other staff, and the effect it will have on the whole school. Meanwhile Felix Project workers will coordinate the programme across London.
Within two years the charity hopes to have stalls at 120 sites, benefiting more than 60,000 children and their families.
Join our new commenting forum
Join thought-provoking conversations, follow other Independent readers and see their replies