The Homeless Fund: Olivia Colman and Boy George join our Christmas appeal
With just two days to go to register to join London's Big Sleep Out in aid of the homeless, actor Olivia Colman backs our appeal to create a 24-hour drop-in centre for displaced women
Tuesday 03 December 2019 15:01 Comments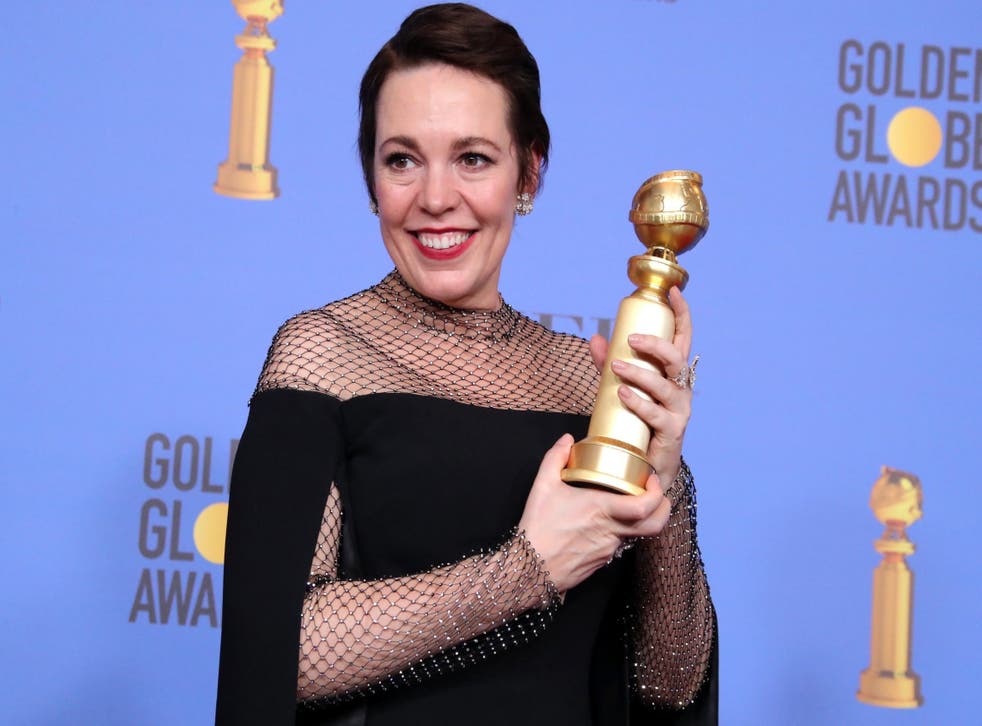 Oscar winner Olivia Colman is among a host of stars backing our campaign to tackle the homelessness crisis in London.
The Independent, together with the Evening Standard, has launched a two-year appeal to help raise funds for projects that a coalition of the capital's leading charities says are vital.
There is currently no pan-London homelessness strategy for women, leaving some of the most vulnerable people with little support.
The first funds raised will be used by the London Homeless Collective (LHC) to create a cross-sector hub providing displaced women with immediate help; a 24-hour, female-only drop-in centre in central London; and projects tackling domestic violence – a primary cause of women losing their homes.
Initiatives will also focus on rough sleepers, the exploitation of people begging on the capital's streets, and ensuring people receive skills training.
Colman, 45, who plays the Queen in hit Netflix series The Crown, said that "of course" she backed the appeal. She said: "It could be any of us, most people are just three pay cheques away from that.
The Stats: Homelessness in the UK

Show all 10
"It's a terrible, terrible idea that people who end up on the streets are somehow shirkers. It could be any of us.
"London is my home and I would love London to be the place to eradicate homelessness."
Last year, 148 people died on the streets of the capital. In total, some 170,000 people are believed to be homeless in London.
Culture Club singer Boy George has also lent his support to the appeal, saying: "It is the worst thing when you see people sleeping in the streets in this city. It's awful and it's got to be dealt with."
Himesh Patel, star of the romantic comedy Yesterday, said that actors and filmmakers should use their platforms to raise awareness of the issue.
"It is a huge issue, obviously, and as an industry we often do our best to put a mirror up to the world around us, and to make stories about [homelessness] would be a great start," he said. "What I always remember is that these people who have ended up in this situation for whatever reason, it is not their fault. I've been witness to too many people who judge quite quickly, and sometimes all you need to do is smile at someone and not make them feel invisible."
The History Boys actor Russell Tovey said his way of helping is to chat with homeless people he meets and buy them food – an approach endorsed by the LHC. "My experience as a Londoner is that I always buy people food. There's a few homeless people I know now that I know by name, and I always buy them a sandwich or a coffee or something," he said. "I think it's important to have a human connection with these people and not see them as 'other'. We are all in the same boat and it could happen to any of us, and you have to understand that and help look after people."
Earlier this month, actor Emma Thompson said she feels that the UK has "gone backwards" in terms of assessing its homelessness problem and urged fans to do more to help those in need.
Readers have until midnight on Wednesday to sign up for the Big Sleep Out in Trafalgar Square on Saturday. More than 1,500 Londoners are set to take part in the event to help the homeless, which is being run in London in association with our homeless appeal. It is taking place in 50 cities across the world. Sign up at bigsleepout.com.
Register for free to continue reading
Registration is a free and easy way to support our truly independent journalism
By registering, you will also enjoy limited access to Premium articles, exclusive newsletters, commenting, and virtual events with our leading journalists
Already have an account? sign in
Join our new commenting forum
Join thought-provoking conversations, follow other Independent readers and see their replies