5,000-year-old Peruvian pyramid 'demolished by construction companies'
'El Paraiso' was one of the oldest structures in the Americas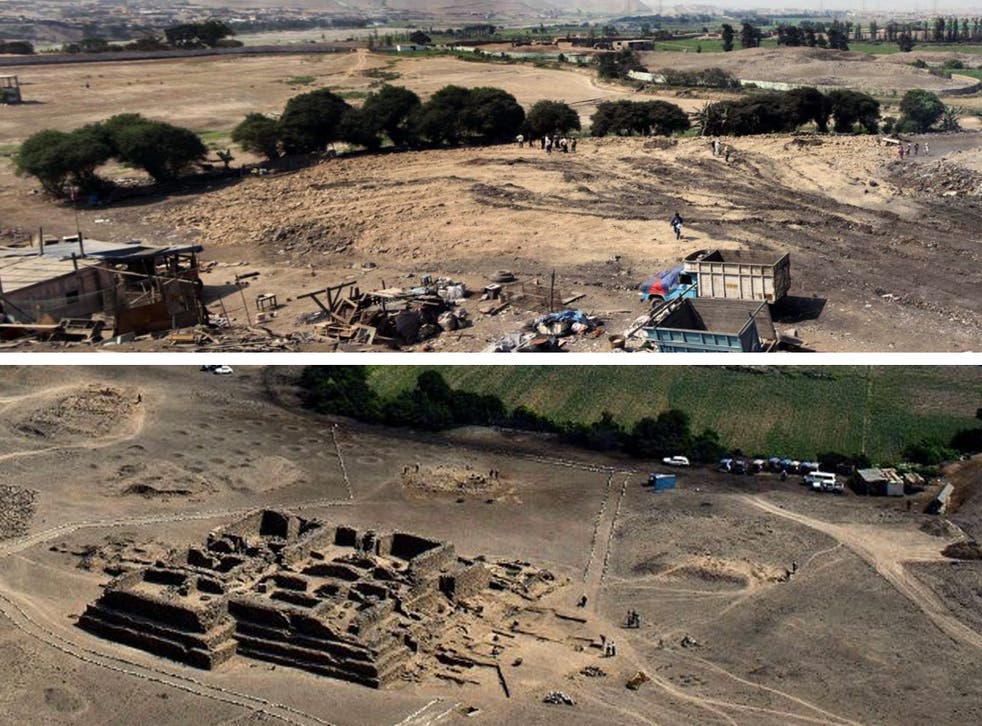 A 5,000-year-old pyramid in Lima, Peru has been torn down by two private construction companies.
The El Paraiso pyramid, located in the San Martin de Porres, was one of 12 such structures spread over a 64 hectare area, making up one of the Americas' oldest archaeological sites.
Archaeologist Marco Guillén Hugo, who was in charge of the research and excavation of the site, told the El Comercio newspaper that he had reason to believe that Compañía y Promotora Provelanz E.I.R.L and Alisol S.A.C Ambas were the private companies behind the destruction.
"This isn't the first time they have tried to take over this land," he said. "They say they are the owners, even though this land is untouchable."
According to The Ministry of Culture, the companies have previously laid claim to the land, but it is actually under state control.
Archaeologist Frederic Engel said that the pyramid may have held between 1,500 and 3,000 inhabitants with over 100,000 tons of rock used in its construction, taken from hills in the surrounding area.
It was likely used for religious and ritual purposes. It is believed that it was inhabited in the Late Pre-Ceramic Age c.2000-3000 BCE.
Join our new commenting forum
Join thought-provoking conversations, follow other Independent readers and see their replies